This seasons continues to be an "up-for-grabs" campaign, with every team in the league now sporting two losses, and the AFC continuing to be a "who-wants-it?" affair, unless you think the Titans (7-0 vs 2020 playoff teams) sans Derrick Henry will not lose again this year.
As much of the league continues to folly through fall, there are a few teams that seem to be moving their way through the cluster, or at least showing signs of that, with Thanksgiving approaching.
We have two breakout performances to tackle in Week 10 before getting to 'The Better Half' where we have a dissection of issues plaguing the defending Super Bowl champs and explain why Cam Newton's return is so important to the Panthers. So let's get right to it.
QUICK-HITS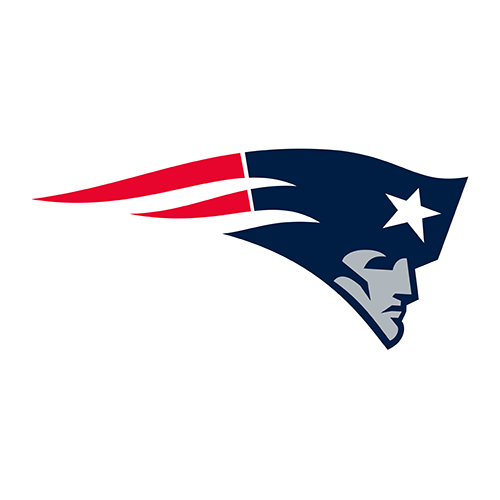 The 2021 Patriots look more like an alternate version of the 2001 Patriots each week. And now, they are clearly molding into an AFC contender. Bill Belchick's record-breaking, offseason spending spree is starting to pay off. So is his 2021 draft class, led by rookie quarterback Mac Jones. I'm not ready to declare him the obvious-best-in-his-class passer of this past spring's barrage, but it seems pretty clear that the Patriots have the right guy in Jones, who is in the right place, and taking advantage of New England's world-class internal teaching and mastery of the sport.
I've long said that no one will ever be Tom Brady from 2007 to 2017 (and maybe in the back half of 2020 with Tampa Bay). That's the bread and butter of his career, a cyborg-level, decade-long run of dominance. But before Brady became the GOAT, he was still a special, yet-different type of quarterback. From 2001 to 2006 (and again in 2018) Brady led more of a running-game-centric, heavy-fullback usage, play-action passing offense, and he rose to the occasion as a gunslinger in certain moments (Super Bowl 38, 2004 AFC title game at PIT, 2018 AFC title game at KC) to help lead the Pats to four Super Bowls.
Mac Jones can absolutely be the QB, and leading man of a Super Bowl team in his early years. He's already shown shades of Brady as a smart, accurate passer with great feel and ability in the pocket.
Jones almost certainly won't win six Super Bowl wins (although, you never know?), seeing as even those signature early-career Brady moments were all-time special performances from a quarterback that was now obviously going to improve at an exponential pace. Jones, or any QB, won't ever match that, or even come close, probably.
But even at the risk of being over-hyperbolic, there really is some young Brady in Jones' play. Sunday's 45-7 Patriots drubbing over the Browns was Mac's best outing: 19-for-23, 198 yards, three touchdowns, six-of-seven on third down, 158.3 passer rating (perfect) on throws 10+ yards downfield (PFF). 
Mac's touchdown pass to Kendrick Bourne was the best throw of his young NFL career.
Among the other reasons for the Patriots' recent success:
— Belichick's rookie draft class, including Jones, defensive tackle Christian Barmore (an interior pass-rushing force who is first in hurries and second in QB pressures among rookies) and running back Rhamondre Stevenson (an athletic bruiser/ball-carrier vision aficionado combo who ran for 100 yards and two touchdowns) is already paying off. Other draftees and finds such as safety/linebacker Kyle Dugger and slot/nickel DB Myles Bryant (undrafted) from the 2020 class are improving at warp speed.
— The shift toward a more "beefy" 3-4 defense with Carl Davis moving into early-down nose tackle, with Lawrence Guy and Davon Godchaux playing 3-4 defensive end, with Dont'a Hightower and Ja'Whaun Bentley (who has been awesome in '21) at inside linebacker, and Matt Judon and Kyle Van Noy as stand-up edge defenders, has helped turn New England into a tougher run-defending unit. In the passing game, Barmore, and of course, Judon, who is playing at an All-Pro level, are giving the Patriots a potential all-time combo (for them) at rushing opposing quarterbacks.
— The emergence of key offensive additions in tight end Hunter Henry and receiver Kendrick Bourney, as well as the improvement of an offensive line that now has a few, solid identifiable combinations for which the Patriots can work with, with monstrous tackle Trent Brown back into the fold. Brown had a 91.3 PFF grade in 25 run-blocking snaps in his return on Sunday.
— The omnipresent team camaraderie amongst the players, which has been a staple of the Patriots' success under Belichick. Did you see the whole team mob Jakobi Meyers in the end zone after his first career touchdown?
 The Chiefs are back, sort of. I guess this depends on your opinion of the Las Vegas Raiders, who once looked like an AFC upstart with high-level offensive efficiency before the 'Jon Gruden' mess, and now have scored 28 total points in two weeks versus the Giants and defensively-challenged Chiefs. But let's give Kansas City some credit here. They've buttoned up some on defense (Melvin Ingram has been a big addition) and in turn, Patrick Mahomes and company finally broke out of a month-plus long slump on offense, as the former league and Super Bowl MVP award winner threw for 406 yards and five touchdowns on 35-of-50 passing. It was an absolute masterpiece of a performance, an "old-school" (haha) or vintage level-dealing by Mahomes.
The most important statline was '0,' which came in the turnover department. Lately, Mahomes had been overly eager to leave the pocket, push the ball downfield, and was pressing, overall, to make up for a lack of a running game and terrible defense. But he took his time, taking what the (albeit bad) Raiders defense gave him, and taking shots when necessary. The Chiefs play the Cowboys at home this Sunday in the marquee late afternoon slot, so we'll know more then. But they certainly looked great on Sunday.
THE BETTER HALF
1. Tennessee Titans (8-2) (Last week: 1). They held on versus a tough Saints team to move to 8-2. They're on a league-high six-game winning streak, and have beaten five 2020 playoff teams in a row (7-0 versus '20 postseason participants overall), and that's without Derrick Henry and Julio Jones recently.
2. Green Bay Packers (8-2) (Last week: 6). Between the safety duo of Adrian Amos and Darnell Savage, and cornerback Jaire Alexander, the Packers may have the best secondary in the NFL. They have a great defense in general. Aaron Rodgers has a solid shot at a second Super Bowl this season. He's had a few.
3. Dallas Cowboys (7-2) (Last week: 8). If we throw away their hideous, unexplainable home loss to the Broncos last week (every team seems to have two or more inexcusable losses this season), they're as close to being a consistent force as any team this season.
4. Buffalo Bills (6-3) (Last week: 7). They've had a weird season. At times, they've just looked disinterested, but that was a big W versus the Jets, forcing four Mike White interceptions. Buffalo's offense has cooled down some, but the potential is always there with Josh Allen, Stefon Diggs and company. It's the Bills' league-best defense picking up the slack that makes this team a top-flight Super Bowl contender.
5. Los Angeles Rams (7-3) (Last week: 4). We know about their superstar talent, but losing Robert Woods is tragic, and this team still has some depth and focus issues. Can this NBA superteam-like beast win a Super Bowl? "There's a difference between talent collecting and team building," ESPN's Louis Riddick said during the MNF broadcast.
6. Tampa Bay Buccaneers (6-3) (Last week: 2). Anyone looking to identify what's wrong with the Buccaneers should start with injuries. Brady's reliable weapons (Antonio Brown, Rob Gronkowski) are on the sidelines, as well as basically the entire starting defensive backfield. If they can get healthy, they surely can go on another run.
7. Arizona Cardinals (8-2) (Last week: 3). Injuries are starting to ruin what could have been a run at the NFC's No. 1 seed for them. They have to avoid another late-season slide like last year. They need Kyler Murray and DeAndre Hopkins back on the field.
8. Baltimore Ravens (6-3) (Last week: 5). I gave them excuses throughout the year for comeback wins in sloppy performances, but maybe they're just good, and not great? Lamar Jackson is great. He's better than great, and that may be good enough in the AFC, but not if they play the way they did versus the Dolphins last Thursday. Yikes.
9. Kansas City Chiefs (6-4) (Last week: 10). Let's see how they do versus the Super Bowl-contending Cowboys before we emphatically say "they're back!" But it certainly does seem like they'll win the AFC West, at least.
10. New England Patriots (6-4) (Last week: 12). After their Thursday nighter in Atlanta in two days, they'll play the AFC's top two teams (vs Titans, at Bills on MNF).
11. Pittsburgh Steelers (5-3-1) (Last week: 11). They picked up a win and a tie over lesser NFC North opponents (Bears, Lions) while at home in the past week-plus. But other AFC peers fighting for playoff spots have done worse, recently.
12. New Orleans Saints (5-4) (Last week: 13). Even in a loss, the Saints showed why they were complete football team in Tennessee. Trevor Siemian is not terrible, but he's not good enough to lift a Saints team that probably could be playing an opponent tough on the road in a NFC Divisional matchup in January. They're handicapped right now.
13. Indianapolis Colts (5-5) (Last week: NR). Despite Carson Wentz, here come the Colts. They field one of the league's best rosters, and it's starting to show.
14. Cleveland Browns (5-5) (Last week: 13). Baker Mayfield may not be the long-term answer for this well-built, talented football team. They should be better.
15. San Francisco 49ers (4-5) (Last week: NR). They have the talent to play like they did versus the Rams every week. Although, that is their fifth win in a row versus Sean McVay's bunch, so maybe they just own that matchup? Either way, they are right back in the thick of the NFC wild card race.
16. Carolina Panthers (5-5) (Last week: NR). When the entire team has hope on offense (welcome back Cam Newton!), they are playoff-worthy in the NFC, because their defense is damn good. That was evident in Arizona on Sunday. Cam should be the starter going forward. What an awesomely surreal reunion.
Next Up: Cincinnati, Minnesota, L.A. Chargers, Las Vegas, Seattle