After a long offseason, pro football has returned, and I come bearing a gift.
This is my fifth annual NFL Top 100 Players list. Over 100-plus hours of research and execution was poured into this, I kid you not. I put my heart and soul into this exercise, and I hope whoever reads this enjoys it, and learns something along the way.
As much fun as I have with the ranking, I mostly use this teach myself and others by digging deeper into the players, teams, schemes and trends that make this league so fascinating.
For instance, my favorite trend I noticed when creating this list are that bigger "bell cow" running backs, capable of carrying the ball 25-plus times a game, are slowly returning. Like many things on Earth, this league can be cyclical.
To highlight more of a new trend, as big and talented pass catchers begin populating the pro game and moving around offensive formations, there seems to be a litany of big and fast "positionless" defensive backs now being employed. Some are cornerbacks that play in the nickel as often as they play outside. Others are deep safety/box safety/nickel hybrids that can cover every different style of new-age pass catcher.
There's many more subtleties that can be uncovered from doing such a piece, so I'll just let everyone identify other findings themselves. So let's get into it.
But before we dive into the list, let's look at some important notes and data:
— As it's always been with this exercise, my criteria in ranking players remains my self-created 70/30 rule. 70 percent of my decision to place a player on my list is based off that player's last two or three seasons of play, and 30 percent is based off their potential in 2022.
— You'll notice I left Deshaun Watson off the list, as the Cleveland Browns quarterback will miss at least 11 games this season due to suspension from the league after being accused of sexual misconduct by more than two dozen women during massage sessions. It goes without saying, but a quarterback who misses that many games in a season won't be nearly as valuable. Additionally, some of the details reported by accusers are heinous. The situation is uncomfortable to even discuss.
In addition to Watson, there were two players initially on my list when I began the process in April and May, before circumstances caused them to drop off. Those players are tight end Rob Gronkowski, who retired, and Dallas Cowboys tackle Tyron Smith, whom I had at No. 69 on this list before he suffered a knee injury that will likely keep him out until December, and if not, the whole season.
— Here are the teams with the most players on my list: 
Los Angeles Chargers (9)
Tampa Bay Buccaneers (8)
Los Angeles Rams (6)
San Francisco 49ers (5)
Kansas City Chiefs (5)
Las Vegas Raiders (5)
Cincinnati Bengals (5)
Cleveland Browns (5)
Indianapolis Colts (5)
Baltimore Ravens (4)
Pittsburgh Steelers (4)
New Orleans Saints (4)
— Since I began this exercise back in 2018, no two teams have had more Top 100 players than this year's iterations of the Los Angeles Chargers and Tampa Bay Buccaneers. Both teams are considered some of the most talented rosters in the NFL, along with the defending Super Bowl champion Los Angeles Rams. Together, the Chargers, Bucs and Rams make up for nearly a quarter of the players on this list. The San Francisco 49ers actually have the most top-end talent on my list, as all five of their players listed ranked in my top 30.
What you may find surprising is that this year's Super Bowl favorite, the Buffalo Bills, only have three players on this list. And the Philadelphia Eagles, widely considered one of the most talented rosters in the league after adding pieces this offseason, have only one player on this list. Of course, each of these teams have great depth, and if I ranked the top 300 players in the league, both Buffalo and Philadelphia would surely have many more players listed here.
— Here are the number of players selected for each position:
Quarterback (13)
Running Back (9)
Wide Receiver (19)
Tight End (5)
Tackle (5)
Guard (6)
Center (2)
Defensive Interior (7)
EDGE (13)
Linebacker (5)
Cornerback (8)
Safety (8)
(NOTE: Deebo Samuel was counted as a WR here; Micah Parsons was registered as a LB)
— Here were the 25 players that nearly made my list, but were squeezed out in the evaluation process:
Tyler Lockett, WR, Seattle Seahawks
Marcus Davenport, EDGE, New Orleans Saints
Tre'Davious White, CB, Buffalo Bills
Kwity Paye, EDGE, Indianapolis Colts
Rashan Gary, EDGE, Green Bay Packers
J.J. Watt, EDGE, Arizona Cardinals
Chandler Jones, EDGE, Las Vegas Raiders
DeVonta Smith, WR, Philadelphia Eagles
Amon Ra St. Brown, WR, Detroit Lions
Kendall Fuller, CB, Washington Commanders
Jason Kelce, C, Philadelphia Eagles
Josh Jacobs, RB, Las Vegas Raiders
Saquon Barkley, RB, New York Giants,
Terron Armstead, OT, Miami Dolphins
Daniele Hunter, EDGE, Minnesota Vikings
Josh Allen, EDGE, Jacksonville Jaguars
Michael Thomas, WR, New Orleans Saints
Marshon Lattimore, CB, New Orleans Saints
Micah Hyde, S, Buffalo Bills
Darius Slay, CB, Philadelphia Eagles
Roquan Smith, LB, Chicago Bears
Kenny Clark, DI, Green Bay Packers
A.J. Dillon, RB, Green Bay Packers
Jordan Mailata, OT, Philadelphia Eagles
Christian Barmore, DI, New England Patriots
And now, without further ado, the list…
*******
100.
Hunter Renfrow — WR, Las Vegas Raiders (Last year: NR)
The list begins with a player on the cusp of entering his prime heading into Year 4 in Raiders receiver Hunter Renfrow.
Renfrow nearly doubled his career-best numbers in his third season, going for 1,038 receiving yards and nine touchdowns on 103 catches. Impressively, his 103 receptions on 128 targets gave him the second-best catch rate (79.9%) of any receiver in the league last year, after the Cardinals' Rondale Moore, who often garnered catches on de-facto reverses via pre-snap motion.
This season, Renfrow will be playing under new head coach Josh McDaniels, which bodes well for his chances of having even bigger break-through season in 2022, considering McDaniels' offensive partly revolves around the slot receiver position.
Las Vegas' offense has a full arsenal of offensive weapons (Darren Waller, newcomer DeVante Adams, Josh Jacobs, etc.), but Renfrow's chemistry with returning quarterback Derek Carr, and the reciever's smooth, nuanced route-running ability should keep him in the league's top 20 in targets this year.
He's primed to become a breakout star via both efficient, on-field play and fantasy football production this season.
99.
 Matthew Judon — EDGE, New England Patriots (Last year: NR)
Entering last season as one of the Patriots' biggest free agent splash signings of the Bill Belichick era, Matthew Judon lived up to the hype with a career-high 12.5 sacks as a stand-up EDGE defender in New England's mostly 3-4-style scheme.
His torrid play faded a bit down the stretch (he suffered a rib injury and contracted COVID-19), but looking at his season in totality, it was superb.
In addition to his impressive sack total, Judon also notched 64 pressures (best by a Patriot since 2018) in 2021, to add to his 169 total since 2019, good for 10th-most among NFL edge rushers since 2019.
When staying focused on the edge, he's one of the the better defenders at his position in the league. He's both quick and powerful as a pass rusher and is no slouch in setting the edge in the run game. He can play on the strong side or back side, but in a perfect world the Patriots would benefit from him rushing the passer on the lighter side of formations, but the team doesn't quite have the personnel at this juncture to make that happen.
The Patriots will rely heavily on Judon once more in 2022, and the veteran has a great chance of an even better season in Year 2 of his stint in New England.
98.
Tyrann Mathieu — S, New Orleans Saints (Last year: 51)
After three seasons in Kansas City playing the best football of his career, the "Honey Badger" will suit up for his hometown New Orleans Saints in his age-30 season after signing a three-year, $33 million deal with them this offseason.
Mathieu's play may have dipped a little in 2021 compared to his scorching two-season stretch in helping the Chiefs get to back-to-back Super Bowls, but the veteran do-it-all defensive back still should excel in a Swiss army knife role, excelling in nickel/slot, the box, and as a two-deep safety.
Last year, Mathieu spent most of his snaps as a box safety (501), according to Pro Football Focus. But he still registered quite a few plays as a deep safety (308) and in the slot (241) after spending most of his time as a slot or box defender in 2020.
With Marcus Maye (free safety) coming over from the Jets, Mathieu may spend most of his time as a roaming 'robber' defender underneath for the Saints. Oddly enough, Mathieu's former Chiefs teammate, Daniel Sorenson, also signed with the Saints this offseason, which means the two may share the field again often in 2022 (possibly to Mathieu's chagrin).
As a team in flux with the departure of head coach Sean Payton retiring, free safety Marcus Williams leaving for Baltimore, and more, Mathieu's veteran leadership may prove as useful as his play this year.
97.
Allen Robinson — WR, Los Angeles Rams (Last year: 77)
Taking over Odell Beckham Jr.'s role last season as the Rams' new X-receiver, the big-bodied Robinson (6-foot-2, 220 pounds) should see a plethora of red-zone targets with defenses likely giving Cooper Kupp major attention.
Robinson turns 29 in a few weeks, so there's still ample time for him to produce a couple high-level seasons, if he is to integrate successfully into the Rams offense.
He missed five games last year with the Bears and garnered just 38 catches for 410 receiving yards and one score. The disappointing campaign came after two straight years of solid play in, where he caught 200 passes.
Robinson has produced three great seasons over the last seven years despite being part of some of the worst quarterback situations and overall displays of offensive ineptitude. What he lacks in separation, he makes up for with the ability to out-muscle receivers with his physicality and athleticism to come down with the football.
In Los Angeles with Matthew Stafford and Sean McVay, Robinson will get his first shot with one of the NFL's best offenses in terms of personnel, coaching and scheme.
96.
Brian Burns— EDGE, Carolina Panthers (Last year: NR)
After three seasons of promising play to begin his career, Brian Burns is poised for a monster Year 4 as a stand-up EDGE defender in the Panthers' 'multiple' defensive scheme.
"Rare athlete," an NFC scout told ESPN.
"Can be deployed any way in any scheme, and you have to know where he is. Can cover better than some stack linebackers. Commands attention every down for where he lines up."
The quote is telling of Burns' perfect fit into a unique multiple defensive scheme that utilizes both 4-3 and 3-4-style tendencies. As the Panthers mix and match up front, Burns is able to slide in as a strong-side edge-setter or weak-side pass rusher who is even capable of playing in shallow zones from time to time.
The 24-year-old former first-round pick has racked up back-to-back 9-sack seasons, but should reach double digits in that category in 2022.
95.
Austin Ekeler — RB, Los Angeles Chargers (Last year: NR)
Ekeler is one of the best multi-purpose backs and overall playmakers in the game today.
He's a shifty, quick back who excels as a receiver, yet, with his stocky frame and low-to-the-ground rushing style, also adds elements of power and explosiveness to form a unique blend of player.
His 20 total touchdowns last season (12 rushing, eight receiving) tied Jonathan Taylor for the NFL's best mark in 2021, as there have been just five 20-touchdown seasons in the league since 2009.
In the passing game specifically, Ekeler has proved his worth among the game's best at his position. In the past three seasons, he leads all running backs in catches (216), receiving yards (2,043), receiving touchdowns (18) and YAC+ (+2.3), which is 'yards after catch over expectation.'
Although Ekeler excels in the screen game and by running routes out of the backfield, he's among the few backs in the league that can also play on the line of scrimmage as a pure receiver at times (think: Christian McCaffrey, Alvin Kamara, Aaron Jones, etc.).
As we approach the frenzy of Fantasy Football draft season, it's also worth nothing Ekeler has been ranked in the top five of many preseason Fantasy rankings, including being slotted third by PFF, behind just Jonathan Taylor (a consensus No. 1) and Derrick Henry (a fantasy legend).
Lastly, although it doesn't help or affect his ranking here, Ekeler is one of the most hard-working and humble players in the league. A bit of bragging/name dropping here on my end, but in my work as a producer/writer/researcher on the show Fair Game with Kristine Leahy for FS1 (2018-2020), Ekeler joined our show in the offseason prior to his breakout 2019 campaign, and he was one of the nicest and most delightful athletes/celebrities to work with. He introduced himself to everyone on staff (cameramen, interns, etc.) and was a pleasure to work with. Bravo, Austin! A great person and football player.
94.
Jaylen Waddle — WR, Miami Dolphins (Last year: NR)
Last season, Jaylen Waddle made immediate strides at the pro level, showing early returns of what the Dolphins expected when they drafted him No. 6 overall in 2021.
Working within an inconsistent offense, the rookie caught 104 balls for 1,015 yards.
He can thrive as both a high-volume option underneath with game-breaking yards-after-catch potential, or as a speedy downfield threat, particularly on play-action, long crossers in the Kyle Shanahan-style scheme that new Miami head coach Mike McDaniel is bringing over.
As is also the case with Tyreek Hill when you get to his section — there is a lot riding on Tua Tagovailoa's ability to throw the ball accurately downfield, but regardless of Tua's performance, Waddle can thrive on schemed touches on pre-snap motion (a la Deebo Samuel) and also on screens.
Bottom line — Dolphins should look for ways to give Jaylen Waddle the football. They will.
93.
Chris Godwin – WR, Tampa Bay Buccaneers (Last year: 66)
After the Buccaneers slapped the franchise tag on him for a second consecutive offseason, the team and Godwin moved quickly to agree on a three-year, $60 million deal with $40 million guaranteed.
Last season, he received a career-high 127 targets from Tom Brady and produced 1,103 receiving yards and six touchdowns on 98 catches (102 touches) in 14 games. An ACL tear ended his 2021 campaign, meaning he either won't be ready, or won't be 100% for Week 1, but when healthy, he's one of the tougher Z/slot hybrid receivers in the league. His inside-outside versatility is complimented by his beefier frame (6-foot-1, 208 pounds) for his position. Yet, he's as fast and quick as his peers with lighter frames.
92.
Amari Cooper – WR, Cleveland Browns (Last year: 83)
Following the best two-year stretch of his career, Amari Cooper's production dipped some in 2021 in Dallas. In the offseason he was dealt to Cleveland.
Entering his eighth season, Cooper is still just 28 years old.
He's capable of another phenomenal two-year stretch in Cleveland, where his route-runninng, speed and physical frame (6-foot-1, 210 pound) should allow him to excel on downfield crossing routes in Kevin Stefanski's Shanahan-ish offensive scheme, regardless of who is at quarterback.
Where Cooper really shines is at the top of the route, where he's able to leave defenders in the dust with his superb cutting ability (see above).
Seeing as Cleveland is equipped with a dangerous rushing attack featuring Nick Chubb and a top tier offensive line, Cooper should thrive on play-action shots this season.
91.
Xavien Howard – CB, Miami Dolphins (Last year: 42)
Xavien Howard remains one of the most volatile Top 100 players on my list in terms of season-to-season, up-and-down movement in my rankings, but he also remains one of the best man-coverage and ball-hawking cornerbacks in the league heading into 2022.
His 2020 season was a career year, as he totaled 10 interceptions and was PFF's second-graded cornerback that season. His numbers dipped a bit in 2021 (5 INTs, PFF's 24th-graded CB), but at just 29 years old heading into this season, Miami made the wise move to lock up a top player at an important position with a lucrative five-year extension in April.
At 6-foot-1, 203 pounds, Howard uses his physicality and tenacity to win battles versus some of the league's better pass catchers, which is as important as a non-QB role can get in an AFC crowded with top-end receiving talent.
90.
  Joe Mixon — RB, Cincinnati Bengals (Last year: NR)
With the Bengals sporting an improved offensive line in 2022 via offseason moves, look for another big season from Joe Mixon, who is coming off a career year in 2021 for the reigning AFC champions.
Mixon was third in the NFL in carries (292), rushing yards (1,205) and rushing touchdowns (13) in 2021, while ranking second in rushing yards after contact (1,089). What's more impressive is that Mixon often created his own rushing lanes via cutbacks and superb ball carrier vision, as the Bengals allowed a league-worst mark in 'rushing attempts contacted in the backfield' (52%).
"Mixon produces regardless of O-line play," a NFC executive told ESPN. He will be key for them this year because they can't let Burrow get hit as much."
An AFC executive also described Mixon as a "complete back" who has always had the "explosive component."
Heading into Year 2 under Bengals Run Game Coordinator (and O-line coach) Frank Pollack's 'wide zone' rushing scheme, there's a chance Mixon produces even better numbers this season.
89.
Antoine Winfield Jr. — S, Tampa Bay Buccaneers (Last year: NR)
Winfield Jr. took a big leap in Year 2 patrolling the deep part of the field for the Buccaneers.
He was PFF's second-highest graded safety (89.5 grade) overall, and excelled in all facets of play compared to his peers. Among safeties, PFF graded him fourth in coverage (87.6), third in run defense (88.3) and fourth in pass rush as a blitzer (80.3).
He spent some time in the box and as a slot defender, and his 88.1 PFF grade in the slot (third among safeties in 2021), and 73.2 passer rating allowed in coverage speaks to his ability to play man coverage when needed.
Lastly, his 676 coverage snaps without allowing a touchdown gives Tampa Bay head coach Todd Bowles reassurance that he can dial up blitzes and unleash his roaming cover men underneath, including linebackers Devin White and Lavonte David, and newcomer veteran safety/nickel back/cornerback combo defender Logan Ryan.
If they're able to sign him long-term as his rookie deal winds down, Winfield Jr. should be a franchise cornerstone for the Bucs throughout the decade.
88.
Minkah Fitzpatrick – S, Pittsburgh Steelers (Last year: 44) 
Minkah Fitzpatrick's first two seasons in Pittsburgh were an example of top-end safety play.
Mostly operating as a free safety, with some work in the slot as a man-coverage defender, Fitzpatrick fits the mold of a versatile playmaker in the backend to defend high-octane passing games.
"Above the neck game — he can play strong and free safety and has range," an NFC exec told ESPN. "Started for Miami as an outside corner as a rookie. How many safeties can handle that?"
He struggled some last season, but a bounce-back year for the defensive-led Steelers is very much expected.
87.
Marcus Williams — S, Baltimore Ravens (Last year: NR)
After five seasons with the Saints, the Ravens snagged Marcus Williams on a five-year, $70 million deal to solidify the backend of their defense.
"Once he gets going, he has the best range in the league," an AFC defensive coach told ESPN. "Closing on the ball, he's ridiculously good."
"One of the better eye manipulators," an NFL coordinator told ESPN . "He's in a battle with the quarterback, and if you slip, he's coming for the ball."
The praise almost reminds me of former Raven Ed reed, who is widely known as the best free safety in NFL history.
The Ravens are one of the smartest and most calculated franchises in all of modern day sports. When they make a splash free agent signing, everyone should take notice.
Baltimore has long been a beacon of solid defensive football, particularly at the safety position. In addition to Reed, Baltimore has also had stints by Eric Weddle and all-time great Earl Thomas for a brief spell. Here, they're hoping Williams becomes a franchise cornerstone for a new era.
This year, Baltimore should be among the league leaders in three-safety formations with athletic rookie first-round pick Kyle Hamilton playing close to the line of scrimmage as a linebacker/box safety hybrid, Chuck Clark manning the strong safety position as a 'robber' and man-coverage operator on tight ends, and Williams playing deep as a center fielder.
86.
Terry McLaurin – WR, Washington Commanders (Last year: 74)
McLaurin followed up a 1,118-yard receiving campaign in 2020 with a 77-catch, 1,053-yard performance in 2021, along with five receiving touchdowns.
He's a natural talent at receiver, utilizing his speed, quickness and elite hands to generate separation, and if not, come down with the football over a defender.
Since coming into the league in 2019, he leads the NFL in contested catches (26).
The Commanders offense will be a unit in flux this season under new quarterback Carson Wentz. Antonio Gibson provides a spark at running back, and the team is hopeful rookie second-round pick Jahan Dotson can provide production at the Z-receiver spot, while  veteran Curtis Samuel can produce as a do-it-all force underneath as a pre-snap motion chess piece.
But none of that is a guarantee, leaving McLaurin as virtually the only proven receiving option for Wentz in Washington. He's been thrown the football 264 times the last two years, and he should see the ball early and often once more in 2022.
85.
 J.C. Jackson — CB, Los Angeles Chargers (Last year: NR)
Playing in a AFC West division ripe with top-end quarterbacks and receiving talent, the Los Angeles Chargers looked to free agency for resources defensively.
J.C. Jackson's five-year, $82.5 million deal gives the Chargers a legitimate No. 1 cornerback capable of playing man-to-man or zone coverage in Brandon Staley's two-high zone coverage 'Quarters' looks.
Jackson is a man-coverage, playmaking cornerback at heart.
He has the most interceptions (25) in the league since his rookie year in 2018, and his 48.0 passer rating allowed in coverage since 2019 is a NFL-best, as well.
In his final season with the Patriots, Jackson had a career year as the team's lone top cornerback when Stephon Gilmore was traded to the Carolina Panthers, as he snagged eight interceptions and was graded by PFF as the seventh-best cornerback in football, and fifth-best in coverage.
Jackson is primed for a heavy workload on the perimeter this season, but he's up to the task.
(Jackson had ankle surgery recently, but is expected to miss just the first game or two of the season).
84.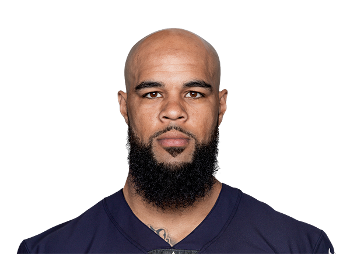 Keenan Allen – WR, Los Angeles Chargers (Last year: 71)
Even entering his age-30 season, Keenan Allen remains one of the NFL's very best route runners, on a short list with the likes of Cooper Kupp, Davante Adams and Stefon Diggs.
One of the first iterations of the 'Big' slot receiver (possibly the first), Allen makes up for his lack of speed with phenomenal awareness and intuition in his cuts, along with a solid pair of hands and subtle quickness.
He snagged a career-high 106 catches for 1,138 receiving yards and six touchdowns on 157 targets (8th in the NFL) in 2021.
He should produce similar numbers in 2022, as Chargers gunslinging quarterback Justin Herbert will continue looking his way often.
83.
   Creed Humphrey — C, Kansas City Chiefs (Last year: NR)
The Chiefs hit gold in the second round of last year's draft when they selected center Creed Humphrey, who should be a physical presence for years in Kansas City.
"We want to be known as one of the most physically dominating lines in the league, and we have the guys who can do it," Humphrey told the Chiefs' in-house reporters.
"That's our entire outlook. When teams play us, we want them to know that they're playing a physical offensive line that finishes through the whistle. We're excited to get to work on that."
As a rookie, Humphrey was PFF's top-rated center both in overall play (91.8 grade) and run-blocking (93.1), while also grading third among his peers in pass protection.
As the Chiefs enter a new era of offense with Tyreek Hill in Miami and Travis Kelce aging, the physicality of the interior of the offensive line will increase in importance, seeing as the Chiefs should rely a bit more on inside-zone rushing concepts with Clyde Edwards-Helaire and newcomer Ronald Jones as the passing game )with new receivers) finds a groove.
82.
 Shaq Mason – OG, Tampa Bay Buccaneers (Last year: NR)
After losing starting guards Ali Marpet (retirement) and Alex Cappa (signed with Bengals in free agency) this offseason, the Buccaneers continued their recent aggressive offseason ways by acquiring Tom Brady's old friend, Shaq Mason, from the Patriots for just a fifth-round pick.
Mason is a 6-foot-1, 310-pound mauler who played college ball at Georgia Tech, in their triple-option-heavy scheme. Since entering the NFL, he's become one of the he best run-blocking guards in the league.
Since 2016, only Zack Martin has been graded higher by PFF among guards.
Last year, Mason was graded 4th among guards by PFF. Since 2016, PFF has graded him 4th, 4th, 1st (2018), 10th and 6th among his peers, before last season's mark.
Since signing with the Bucs, Brady has enjoyed the scheme change to a downfield arial attack to an assortment of talented pass catchers. But still, the offense relies heavily on a punishing ground game with Brady under-center to eventually set up their play-action shots.
Mason, 29,  is a perfect fit to open up rushing lanes for Tampa Bay power back Leonard Fournette. He's primed for another big season up front, and the Bucs badly need it, with starting center Ryan Jensen slated to miss time (maybe the entire season) due to a training camp knee injury, and Tampa's other projected starting guard, Aaron Stinnie, out for the year with a ACL/MCL tear suffered this preseason.
81.
DeAndre Hopkins – WR, Arizona Cardinals (Last year: 25)
After a phenomenal first season with the Cardinals in 2020 (115 catches, 1,407 receiving yards, 6 TDs), DeAndre Hopkins was limited to just 10 games in 2021 due to a hamstring injury, followed by a MCL tear.
Still, he garnered eight touchdowns and showed glimpses of why he's been one of the league's best receivers over the past decade.
It's always tough determining when a wide receiver will reach the cliff.
As it stands, I have Michael Thomas just off the list just two summers after I rated him as the 10th best player in the NFL.
So as a 30-year-old Hopkins recovers from his knee injury, and serves a six-game suspension to begin the season for violating the league's performance-enhancing drug policy, this feels like the right place to put him.
You can make the case that he still has the best hands in the NFL.
When he's on the field, he remains a dangerous threat.
80.
Stephon Gilmore – CB, Indianapolis Colts (Last year: 41)
In last year's list, I mentioned Gilmore has a good chance of continuing to be an elite-level cornerback in his early thirties, because his game his game is "less predicated on speed, and more so on press ability, quickness, technique, and physicality with opposing pass catchers."
That still rings true in 2022, as he enters his age 32-season, but now Gilmore will need to adapt to the Colts' fast-and-physical zone-coverage style of play.
Gilmore is best used as a man-coverage cornerback, but in Indianapolis, he'll almost certainly play his fair share of Cover-2, Cover-3 and Cover-4 (Quarters) under head coach Matt Eberflus and defensive coordinator Gus Bradley.
Where Gilmore may be best suited, is in a mix of man and zone-match principles that have him matching receivers in the vicinity of his zone, much like man coverage.
Regardless, the Colts defense will call on him to get physical with press coverage, and Gilmore should still excel there.
The fit of Gilmore in this Indy defense is fascinating.
79.
Christian McCaffrey – RB, Carolina Panthers (Last year: 35) 
When healthy, Christian McCaffrey is one of the best offensive playmakers in the NFL. But after playing just three games in 2020, injuries forced him to play in just seven contests in 2021.
But even in just 10 games over the last two seasons, he's shown — in spurts — just how valuable he is to the Panthers.
Despite a smaller sample size in 2021, McCaffrey ranked 4th in the league last season in yards from scrimmage per game (112.1).
In 2022, the Panthers will likely start Baker Mayfield at quarterback, but the offense will certainly revolve around C-Mac, as long as he's healthy.
From inside zone rushes, to underneath 'option' routes and split-out-wide, pure receiver route-running in the passing game, McCaffrey is still a unique, never-seen-before talent in this league.
Still at just 26 years old, there's time for him to re-write his career, if he can help provide some durability.
78.
Devin White – LB, Tampa Bay Buccaneers (Last year: 36)
I went with back-to-back Bucs here in these two slots, with athletic linebacker Devin White, a hero in Tampa's Super Bowl 55 run, dipping a bit in this year's rankings.
White has never been liked by well-respected analytics sites like PFF, but outside of maybe San Francisco (Fred Warner), Indianapolis (Shaquille Leonard) and maybe still with Bobby Wagner in L.A., you just won't find that kind of closing speed, explosiveness and instinctual playmaking from the linebacker position. And that's an essential type of player to have defensively at the second level in the modern day game.
White is also an effective blitzer, tallying 9 sacks in 2020, before offenses were able to account for the skill in 2021. causing that number to drop to 3.5 last season.
What you get with White is an aggressively athletic playmaking linebacker who is fearless versus any opposing offense. Like cornerbacks such as Trevon Diggs and Marcus Peters, you take the good with the bad when it comes to whiffing on a few plays.
In Tampa Bay, White is able to go full throttle in Todd Bowles' aggressive defensive scheme since fellow linebacker Lavonte David is the more calculated veteran who provides more support in the run game, allowing White to roam.
At just 24 years old entering this season, White has plenty of time to become more consistently efficient.
77.
Najee Harris – RB, Pittsburgh Steelers (Last year: NR)
For decades, many NFL offenses revolved around a punishing ground game led by a do-it-all, 'bell cow' running back. In the 2000s, bigger backs such as Corey Dillon, Jamal Lewis, Shaun Alexander, Larry Johnson and others signified team's affinity for a workhorse-type ball-carrier who could touch the ball 25 or 30 times a game, in every game.
That era led way to a change to smaller, faster running backs, which then led to the passing game becoming vastly more important, like you see today, causing teams to devalue running backs in the open market, and instead choosing for a 'committee' approach between Day 2 and Day 3 draft picks, and bargain-level veterans.
Of course, in the 2010s, backs such as Adrian Peterson, and now, Derrick Henry, were and are all-time talents that invoke a bit of nostalgia to earlier eras. But the 'bellcow' back had mostly become a thing of the past.
However, in recent seasons, bigger backs such as Jonathan Taylor and Nick Chubb are starting to sprout into top-end ball carriers worthy of a heavy workload each game. As is with fashion, the NFL can often be cyclical.
Najee Harris is in the mold of Henry, Taylor and Chubb as a bell cow back worthy of being the feature presence of a modern-day NFL offense.
Of course, a good-to-great quarterback and above-average passing game is needed to compete for a Super Bowl in present day, but as the Steelers usher in a new era with either rookie Kenny Pickett or veteran Mitchell Trubisky at quarterback, it will be Harris as the featured presence for Pittsburgh's offense in 2022.
Last season, as a rookie, Harris ranked second in the NFL in carries (307) and fourth in rushing yards (1,200) while not registering a single fumble.
Harris also led all running backs with 74 receptions, showcasing his skills as a do-it-all presence.
Harris has worked hard this offseason to prepare his body for the big season to come. Much of his time has been spent at a gym in Houston co-owned by the previously-mentioned Adrian Peterson (see article in tweet above).
"He's a big-bodied kid," Peterson told ESPN's Brooke Pyror. "I caught myself a couple times looking at him. I'm like, golly, this boy's thick. He's not fat at all. He's just big-boned. He's thick and strong, and those big quads. Those big legs and upper body. He's well-put together. He's like the perfect dimension for a running back."
Harris will need to keep his strength for the upcoming season, as he should be relied upon heavily.
Last year, he led all running backs in snaps per game (54.6) and total percentage of offensive snaps (84%) by a wide margin. NFL rushing champion Jonathan Taylor was second in both categories with 42.9 snaps per game, while playing in 69 percent of the Colts' offensive snaps.
Harris is listed at 6-foot-1, 232 pounds on many sites, which was his weight a year ago before the 2021 season. But he announced he weighed 244 at mandatory mini-camp this past Spring, and plans to play at a heavier weight, but with less fat and more muscle.
Whatever his weight, Harris should be among the league leaders in carries, rushing yards and overall touches in 2022, as he blossoms into the type of star running back many watched for decades before the modern passing game took hold.
76.
Patrick Surtain II – CB, Denver Broncos (Last year: NR)
At just 22 years old entering 2022, Patrick Surtain II enters this season as one the game's brightest young potential stars.
Like any rookie, he had a few minor pains adjusting to the pro game last year, but as the season progressed, the 6-foot-2, 202-pound perimeter cornerback showed why he is the perfect specimen for the modern game.
Playing within an AFC West that has added Davante Adams (Raiders) to a divisional pass-catching group that already features Mike Williams and Keenan Allen with the Chargers, Surtain II will have ample opportunity to shine on big stage and produce what will most likely be a massive Year 2 jump in efficiency and overall play.
Between himself, Texans rookie first-round selection Derek Stingley Jr. (No. 3 overall pick), and Jets rookie first-round pick Ahmad "Sauce" Gardner (No. 4 overall pick), the cornerback position is beginning to produce generational prospects to take the torch from Jalen Ramsey, Stephon Gilmore and others as the 2020's move along.
75.
Corey Linsley – C, Los Angeles Chargers (Last year: 85)
At age 31, Corey Linsley enters 2022 as one of the game's best interior offensive lineman.
After seven seasons with the Green Bay Packers that included a First-team All-Pro berth in 2020, Linsley took to free agency and signed a massive deal with the Chargers in 2021.
He did not disappoint, as he was given Second-team All-Pro honors for his play.
Linsley has been a consistent force for much of his career. PFF has graded him in the top seven among centers in six of his eight seasons in the league, including a career-best two-year stretch over the last two seasons that placed him first among centers in 2021, and second last season (85.7 grade).
In addition to his genius overall play, Linsley's game can be broken down to showcase how much of a complete interior offensive lineman he is. He ranked first among centers in pass blocking and fifth in run blocking last season.
"I think for what they do, he's the best center because he's so smart and instinctive that he makes life easier for Herbert," a NFL source told ESPN. 
"He might not be able to overpower like other guards and centers, but his technique is top notch, and you're going to play a clean game with him offensively."
As the Chargers look to build up an offensive line that needs to quickly progress for the team to reach the lofty aspirations set out for them, Linsley will help lead a group that features promising young left tackle Rashawn Slater and rookie first-round pick Zion Johnson out of Boston College at right guard.
74.
Matt Ryan – QB, Atlanta Falcons (Last year: 56)
After 14 seasons with the Falcons, Matt Ryan, 37, becomes the latest in a string of memorable veteran quarterbacks heading to Indianapolis to pilot a promising team with a solid offensive line, punishing ground game and fast and hungry defense.
With the Tennessee Titans potentially taking a step back, the Colts have potential to win the AFC South, and make a playoff run. A lot of that will depend on Matt Ryan's ability to elevate a young receiving core that is a bit of a question mark.
But Ryan is capable of propping up an offense, even if his prime years are likely behind him.
His numbers dipped last year as the Falcons struggled through the first true season of what is essentially a tear-it-down, full-on rebuild. But in Indy, Ryan's still-intact accuracy and solid decision-making should compliment Jonathan Taylor and the running game enough for him to have a moderately-successful campaign in 2022, at least.
73.
Jessie Bates III – S, Cincinnati Bengals (Last year: 63)
After a breakout 2020 season that saw him earn Second-team All-Pro honors while being graded as PFF's top safety, Bates' play came a bit down to earth in 2021, but he still solidified himself as one of the NFL's best safeties, particularly in the Bengals' run to Super Bowl 56.
In the playoffs, Bates deflected six passes and snagged two crucial interceptions.
He plays some in the box and slot but he's predominantly the Bengals' free-roaming free safety tasked with tracking the ball. That leads to big plays such as his overtime deflection of a deep Patrick Mahomes pass intended for Tyreek Hill that led to a Bengals interception in Cincinnati's shocking AFC Championship Game win last January.
Bates is currently under the franchise tag, and is looking for a new deal that would likely come his way from the Bengals, or another team, if he is to have another great season in 2022.
72.
 Ryan Ramczyk  – OT, New Orleans Saints (Last year: 62)
Ramczyk, 28, remains at the top of his game as an elite NFL tackle heading into 2022.
He was PFF's top-graded tackle in 2019 and was named an AP All-Pro (first or second team) in three straight seasons from 2018 to 2020.
He had another solid season manning the right tackle spot for the Saints in 2021, leading all tackles in pass block win rate (95%), and continuing his play as one of the league's most stout run blockers.
With Terron Armstead now in Miami playing left tackle (and his replacement, rookie first-round pick Trevor Penning, missing the start of the season with an injury), Ramczyk's presence on the right side for New Orleans is as important as ever.
71.
Derek Carr – QB, Las Vegas Raiders (Last year: NR)
Heading into Year 1 under new head coach Josh McDaniels, Derek Carr was awarded a three-year, $121.5 million contract extension (with a no trade clause) running through 2025, to remain the Raiders starting quarterback for the immediate future.
In 2022, Carr will operate in a system that traditionally revolves around "heady" play from the quarterback. Pre-snap ability, awareness, decision-making and pinpoint accuracy will be what's most important for Carr this season.
I view Carr as just a Top-12 to Top-15 quarterback overall (which is right around where PFF has graded him over the past three years), but also as a Top-5 passer.
He throws one of the league's most beautiful footballs, particularly downfield.
This season, I expect Carr to thrive under McDaniels' tutelage, while passing to one of the league's very best receiving cores (Davante Adams, Hunter Renfrow, Darren Waller).
The implementation of a power rushing attack under running back Josh Jacobs (Raiders also added former Patriots lead-blocking fullback Jakob Johnson) should also ease some of the burden Carr has usually carried in past seasons in Las Vegas wins and losses.
Las Vegas will operate under what may be the best division in football this season in the AFC West. And under McDaniels, Carr and a talented overall roster, I expect the Raiders to be right in the thick of things when it comes to the division crown.
70.
Justin Simmons – S, Denver Broncos (Last year: 78)
Justin Simmons is one of the NFL's best safeties, and a perfect example of versatility needed in that position in an evolving league equipped with high-octane passing games.
At 6-foot-2, 202 pounds, Simmons is built both like a rangy safety and perimeter cornerback. He plays most of his snaps as a deep free safety, but at times he also play in the box, and in man coverage in the slot.
"He can play deep in coverage, helps with the run and he can cover in man coverage on a tight end or a running back," an AFC scout told ESPN. "He's got the ideal range and size to handle everything."
"If you're judging safety play by who's the most complete and checks the most boxes, he's that guy for me," an AFC defensive coach said of Simmons, in a piece that had NFL execs, coaches and scouts ranking him as the league's top safety heading into this season.
Simmons' best season, by PFF's standards, remains 2019, where he was graded as the NFL's second best safety and was named Second-team All-Pro. But last season, he still put on a show, grabbing five interceptions (tied for league lead among safeties) and swatting away 12 passes (tied for second among safeties), while being named Second-team All-Pro once more. He also leads all safeties with 53.5 'disrupted dropbacks' (interceptions, pass breakups, sacks) over the last three years.
He'll turn 29 this November, putting him squarely in the prime of his career, where he'll help lead a Broncos team with loftier expectations under new quarterback Russell Wilson.
69.
 DeMarcus Lawrence – EDGE, Dallas Cowboys (Last year: 84)
DeMarcus Lawrence enters his age-30 season as a player who is only getting better.
Earlier in his career, he was seen as mostly a pass rusher, but Lawrence has turned into a complete EDGE defender in recent seasons.
He was the top-graded EDGE in run defense last season by PFF (92.5), and despite a dip in sack numbers in the past few seasons, he's still been rated as the fourth-best overall EDGE defender in the game both in 2020 and 2021.
As Micah Parsons ascends as a superstar linebacker/EDGE hybrid for Dallas, Lawrence will continue to assist as a veteran co-anchor of the Cowboys' quickly-improving defensive front seven.
68.
Trey Hendrickson – EDGE, Cincinnati Bengals (Last year: NR)
Last year, Trey Hendrickson surprised many by becoming one of the few high-priced free agents in recent years to make an immediate, worthy impact on his new team.
He followed up a 13.5-sack season with the Saints in 2020 with a 14-sack campaign last year with the Bengals after signing a four-year, $60 million deal with Cincinnati in the 2021 offseason.
He was especially productive in the playoffs, where he upped his game and became an absolute menace as a pass rusher, particularly in the AFC title game comeback win in Kansas City.
"Instinctive, tough and plays his ass off," an NFC executive told ESPN. "Has rush savvy."
67.
D.K. Metcalf – WR, Seattle Seahawks (Last year: 30)
He scored a career-high 12 touchdowns last year, but the rest of his numbers were down as the Seahawks suffered through a rough 2021 campaign with a mildly disgruntled Russell Wilson at quarterback.
When Seattle finally obliged Wilson's trade request this offseason, it was worth wondering whether or not the Seahawks would deal Metcalf before a contract year to further accelerate the deep rebuild.
Instead, Seattle gave him a three-year, $72 million extension ($58.2 million guaranteed) to keep him in the northwest for the foreseeable future.
As a 6-foot-4, 235-pound receiver who runs a 4.33 40-yard dash with a 40.5-inch vertical leap, he remains one of the most freakish athletes the league has ever seen.
Heading into 2022, and still just 24 years old, he's still arguably the most dangerous perimeter offensive threat from a physical standpoint.
In 2023, there's a chance one of the top college QB prospects of this season — Bryce Young (Alabama), C.J. Stroud (Ohio State) — is throwing him passes in Seattle, but for this year, it'll most likely be Drew Lock or Geno Smith.
That limits Metcalf's projected output this season, but his value as a ridiculous talent remains intact.
66.
Alvin Kamara – RB, New Orleans Saints (Last year: 32)
Since 2017, no running back has scored more touchdowns (68), received more targets (476) or hauled in more receptions (373) than Alvin Kamara.
As a back who can rush the football inside, outside and line up as an actual wide receiver, he's a matchup nightmare for defenses.
The two-time All-Pro's play wasn't up-to-par with his recent excellence last year (career-worst 3.7 yards per carry), but he should be in line for a bounce-back campaign this season. That is, if he's available. There's a chance Kamara faces some discipline this season for an alleged assault.
65.
Joe Thuney – OG, Kansas City Chiefs (Last year: 70)
Since coming into the league in 2016, Joe Thuney has started and played in every game (including playoffs) for the Patriots (2016-2020) and Chiefs (2021).
His durability is matched only by his pass blocking.
He was PFF's highest-graded pass-blocking offensive lineman (90.5 grade) in 2022, and he also led all guards in pass block win rate (96.6%), making good on the top-end contract Kansas City signed him to in the 2021 offseason.
Thuney should only improve in Year 2 with the Chiefs.
64.
Wyatt Teller — OG, Cleveland Browns (Last year: 59)
After a breakout 2020 season that saw him grade out as the top offensive lineman in run blocking and overall play by PFF, Wyatt Teller backed that up with yet another Second-team All-Pro season in which PFF graded him as the league's fifth-best guard in overall play, and fourth-best guard in run blocking.
His effot halfway through last season earned him a four-year, $56.8 million contract extension from Cleveland.
The 6-foot-4, 314-pound mammoth is a ferocious run blocker equipped with quickness and athleticism for the Browns' powerful outside-zone rushing attack under head coach Kevin Stefanski.
He's also an improving pass blocker, which is a needed skill for the Browns' play-action passing concepts revolving around outside zone runs.
63.
  Joel Bitonio — OG, Cleveland Browns (Last year: NR)
The run of guards continues with yet the other starting guard in Cleveland.
At 6-foot-4, 320 pounds, Joel Bitonio is almost identical in size to Wyatt Teller. And although Teller is naturally a bit of a better run blocker, Bitonio is the more complete overall offensive lineman.
Bitonio was actually graded as the best guard in the NFL in run blocking (92.5 grade) and overall play (93.6) last season, and was named First-team All-Pro after three straight seasons of being named Second-team All-Pro. He also has went the last five season without missing a game.
"Rare combo of quickness, pull ability, one-on-one pass pro ability and power," an NFL personnel director told ESPN. "Excellent second-level run-blocker. Does everything at a high level."
The 30-year-old is as complete as a guard there is right now after Quenton Nelson. I was wrong to leave him in the first 25 players off my list last season. I expect him to compete for another All-Pro honor in 2022.
62.
  Dalvin Cook – RB, Minnesota Vikings (Last year: 38)
He missed four games last year, and was mostly held out of the end zone (six touchdowns) compared to the two seasons prior (30 TDs), but he's still one of the most dangerous cutback, outside-zone rushers in the league.
He ran for 1,159 rushing yards in 13 games while averaging 4.7 yards per carry in 2021. In fact, he's averaged 4.7 yards per carry throughout his five-season career to this point. He was also second in the league among running backs in yards per contact (779) last season.
In 2022, under new head coach Kevin O'Connell, Cook may need to adjust slightly to a Sean McVay-style, Shanahan-y system.
"He's great and can get even better with discipline as a runner and growing as a third-down receiver," a NFL coach told ESPN of Cook.
"I think he'll show a more all-around game in a new offense."
The offense won't change too much from the multi-tight end, power zone-rushing scheme his former offensive coordinator-turned Browns head coach Kevin Stefanski left behind three seasons ago.
There will still be a bevy of zone-rushing opportunities in which Cook will thrive in, meaning he should produce as a top-end running back if he can stay healthy.
61.
 Bobby Wagner – LB, Los Angeles Rams (Last year: 27)
Bobby Wagner, 32, took a slight step back last season with a Seahawks team that wasn't up to snuff.
But do you know what a step back means in Wagner's world? It's going from being PFF's second-highest graded linebacker and being named First-team All-Pro for the fifth year in a row in 2020, to being named Second-team All-Pro as the 15th-highest graded linebacker in the game (by PFF).
Translation: Wagner is still damn good.
After the Seahawks granted his release, he signed a five-year, $50 million deal (up to $65 million with incentives) with the Los Angeles Rams.
The deal is a classic Rams-style, new-age contract that won't likely see him play there through 2026, but for this season, Wagner should bring most of his skillset to a Rams defense anchored by Aaron Donald and Jalen Ramsey.
Now, they add a second-level defensive star to form a trio.
Wagner still has the range and intuition to defend the pass, and he's actually shown that he's continually improving in run defense in his later years.
Considering the wear and tear — he's played more snaps (6,047) and has more tackles (905) than any NFL defensive player since 2016 — his streak of eight consecutive years of being named an All-Pro may be in jeopardy, but he should still provide the Rams with excellent linebacker play.
60.
David Bakhtiari – OT, Green Bay Packers (Last year: 34)
His string of five consecutive seasons of being named an All-Pro ended in 2021 due to a late-2020 season ACL tear that caused him to miss every game but the Packers' Week 18 contest versus the Detroit Lions (he played 18 snaps).
When healthy, he's the linchpin of the Packers' offensive line, Aaron Rodgers' blindside protector at left tackle, and one of the best offensive lineman in the game.
The soon-to-be 31-year-old seems healthy and ready to go for 2022, which is a great sign for Green Bay's chances in what looks to be an up-for-grabs NFC this season.
59.
Cameron Jordan – EDGE, New Orleans Saints (Last year: 54)
Last year, at age 32, Cameron Jordan produced his second-best career single-season sack total (12.5), while PFF graded him as the third-best run-defending EDGE in the game. He also topped all EDGE defenders in run-stop win rate (33.5%), and was second among his positional peers in 'disrupted dropbacks' (22.5).
To summarize — Jordan was virtually better in all facets of his game compared to the previous year.
Recently, he's had double digit sacks in four of his last five seasons, and has been graded as a Top-10 EDGE defender by PFF in each of the last six seasons.
In 2022, Jordan should still command double teams at age 33, which is highly impressive. This should allow the younger Marcus Davenport to feast in 1-on-1 battles on the opposite edge of the Saints' defensive front.
58.
Jonathan Allen – DI, Washington Commanders (Last year: NR)
After spending the first four seasons of his career as solid run defender with little fanfare, Jonathan Allen finally broke through in Year 5.
The former No. 17 overall pick (2017) blossomed into one of the league's best overall interior pass rushers last season, finishing second among defensive tackles in QB pressures (34) and sacks (9), and third in both PFF's pass rush grade (90.9) and overall grade (84.8) for interior defenders.
Over the last few years, Allen has added a bevy of pass rush moves to get to the quarterback, but his main strength continues to be his power as a 6-foot-3, 300-pound bully in the middle.
Playing next to a fellow former Alabama first-round pick (2018) in Daron Payne, and with Montez Sweat (2019 first-round pick) and the mighty Chase Young (No. 2 overall pick in 2020) on the edges outside (Young is slated to miss at least the first four games of the season on PUP), Washington has a defensive front (LB Jamin Davis was a 2021 first-rounder) littered with talented young players with potential.
57.
 Rashawn Slater – OT, Los Angeles Chargers (Last year: NR)
In Corey Linsley's blurb above, we mentioned the Chargers' efforts to build up a shaky offensive line over the last two seasons by drafting Boston College guard Zion Johnson in Round 1 of this past draft, and signing Linsley and drafting Rashawn Slater in the first round in 2021.
Last year as a rookie, Slater exceeded expectations immediately as a No. 13 overall pick, earning Second-team All-Pro honors.
As the Chargers ascend from just a talented roster with a talented quarterback, to a complete roster worthy of a Super Bowl run, it'll become increasingly apparent just how important it was for the Chargers to hit on their pick of Slater last year.
Just as he did at left tackle last season, expect Slater to protect Justin Herbert's blind side like a seasoned pro, for years to come.
56.
Darren Waller — TE, Las Vegas Raiders (Last year: 57)
Waller's transition from practice squad wide receiver earlier in his career, to Top-5 NFL tight end, is one of the NFL's best stories. The off-field hardship he was able to overcome during this stretch just further shows how mentally tough he is.
Still, despite the switch to a monstrous build of 6-foot-6, 255 pounds, Waller is an athletic play-making pass catcher at heart.
Considering new head coach Josh McDaniels' past Patriots schemes revolving around tight ends who can catch and block in-line (think: Rob Gronkowski), it's worth wondering where Waller will fit in Las Vegas in 2022.
But good news is, Waller actually repped out at 401 inline snaps in 2021, compared to 147 in the slot, and 129 snaps out wide. He may be unspectacular as a blocker, but he seems at least capable at the skill.
He missed six games last season, causing his numbers to dip pretty dramatically, but if he can stay on the field, he's still one of the more versatile matchup-dominating weapons on offense in the NFL.
55.
 A.J. Brown – WR, Philadelphia Eagles (Last year: 37)
He began his career with two phenomenal seasons in Tennesee before a chest injury forced him to miss a few games last year, limiting him some in the volume stats department. Still, PFF graded him as a top-5 receiver in receiving and overall play.
Then, seemingly unhappy with his second contract negotiations (or lack thereof), or the Titans, or both, Brown was dealt to the Eagles on draft day for the No. 18 overall pick (Tennessee also sent Philadelphia a third-round pick). Brown subsequently signed a four-year, $100 million extension ($57 new guaranteed) shortly after.
When at his best, Brown is perhaps the best YAC (yards after contact) receiver in the league due to his 6-foot-1, 226-pound frame and ability to break tackles on posts, seams and in-breaking routes in the play-action passing game.
Will Jalen Hurts and the Eagles, predominantly a shotgun offense, get him the ball in the same way? Will Brown line up as a "Big" slot often, or will he spend almost all of his time on the perimeter with his new squad?
Wherever he lines up, he should thrive, as he'll look to prove himself further with a new squad. There may be some growing pains, but with other talented pass-catchers (DeVonta Smith, Dallas Goedert) in the Philly offense, there should be enough matchups for Brown to exploit all over the field.
54.
Derwin James – S, Los Angeles Chargers (Last year: NR)
Derwin James is back on the list after just missing the cut last season. I had him at No. 53 in my 2020 list, and No. 30 the season before.
Let's face it, when healthy, Derwin James is one of the more versatile players in the entire league.
He can function as a free safety, a strong safety, a psuedo-linebacker in the box (who covers and blitzes), or as a man-coverage defender in the slot. He can cover big receivers, fast receivers, shifty receivers, athletic tight ends or running backs in the passing game. He's the epitome of the new-age type of safety that we're beginning to see like Ravens 2022 first-round pick Kyle Hamilton.
But health is a major factor in how the rest of James' career will play out.
In 2021, James was again healthy, earning First-team All-Pro honors for a second time after missing all of 2020 to heal from a torn meniscus.
During this preseason, the Chargers rewarded James, 26, by making him the highest-paid safety in NFL history with a four-year, $76.4 million extension ($42 million in guaranteed), showcasing their faith in a potential franchise cornerstone on a uber-talented roster.
53.
Vita Vea – DI, Tampa Bay Buccaneers (Last year: 86)
Vea enters 2022 as the NFL's top nose tackle, and also one of the very best 3-4-style defensive tackles. His ability to stuff the run by two-gapping and beating double teams in the run game is top level. And despite his massive size (6-foot-4, 347 pounds), Vea is more than just a "push-the-pile" type of pass rusher. He's a legitimate threat as an athletic interior rusher who can bulldoze his way to the quarterback.
"The way he can manhandle centers and can also play on third down and be effective when fresh really impresses me," an NFC exec told ESPN. "I wouldn't want to go against him."
"He's a top guy for me, and it's not that close," an NFL scouting coordinator said to ESPN. "He's got raw power that you can't teach."
Vea is a rare three-down player for his size. He can also line up in different positions and can play different techniques along the Buccaneers' defensive front.
His play over the first four years of his career earned him a four-year, $73 million extension with the Bucs this past January, and his best is likely yet to come.
52.
Chase Young – EDGE, Washington Football Team (Last year: 24)
The 2020 NFL Defensive Rookie of the Year followed up his fantastic Year 1 campaign with a disappointing Year 2 effort in which he registered just 1.5 sacks in nine games before suffering an ACL tear that caused him to miss the rest of the season, and has him on Reserve/PUP (out for at least first four games of regular season) to begin this season.
When healthy and motivated, the former No. 2 overall pick is a rare breed of at the EDGE position. His combination of athleticism, overall talent, potential, and size puts him in an elite group of peers that basically only includes Myles Garrett and the Bosa brothers.
Playing in a defensive front seven littered with first-round picks, including a member on this list in the aforementioned Jonathan Allen, Young will have ample opportunity for a bounce-back campaign if he can return to the field by Halloween.
I'm doing a little bit of projecting here based off his potential talent, and his rookie season, but Young should improve when he suits back up.
51.
Mark Andrews – TE, Baltimore Ravens (Last year: NR)  
Andrews has been one of the game's best tight ends for the past two to three seasons, but it was this past season, Year 4 for him, where he enjoyed a Kool-Aid Man-busting-through-the-wall-type breakout season.
Last season, he led all tight ends in targets (153), receiving yards (1,361), and PFF grade (91.5), and he also was tied for first among his position mates in receiving scores (9).
He's Lamar Jackson's favorite target, and is a key part in the Ravens' unique offense involving heavy packages with new-age wrinkles with their electric quarterback.
PFF graded him third among tight ends in receiving and run-blocking. He's a complete package at the position.
With athletic rookie receiving tight end Isaiah Likely (fourth-round pick) also in the fold, the Ravens would be wise to pair the two on the field for ample snaps. They could even inlcude blocking bullies Nick Boyle and Pat Ricard on the field with them. Regardless, Andrews should dominate once more this year as one of the game's best true Y-tight ends, along with George Kittle.
50.
Marlon Humphrey – CB, Baltimore Ravens (Last year: 45)
Last year was a bit of a down year for the Ravens' top cornerback. But really, that was a microcosm of the 2021 Baltimore Ravens in general.
Baltimore began the season 8-3 before Lamar Jackson and many others, including Humphrey (torn pectoral muscle), went down with injuries. The Ravens hung tough in several games down the stretch (they lost five games by a combined eight points (!), with one game going to OT), but ultimately finished the year on a six-game losing streak, finishing 8-9.
What was more odd than the losing streak for one of the most well-run franchises in North American sport, was Baltimore's putrid rating in one of the NFL's most renowned efficiency metrics — Football Outsiders' DVOA.
Baltimore ranked 28th in defensive DVOA, their second-worst mark in franchise history. They also were dead last in passing yards per game allowed (278.9), which is shocking.
Baltimore fired defensive coordinator Don "Wink" Martindale (now NYG defensive coordinator) after the season, but I think it's safe to say last year was an incredibly-unlucky, aberration of season for the Ravens.
Marlon Humphrey, who was on pace for a down year even before his injury, is poised for a major bounce-back campaign in 2022, much like his team.
With fellow Top 100 list teammate Marcus Williams now in the fold as a patrolling, deep safety, Humphrey should feel even more comfortable in man-coverage assignments in Cover-1, as well as Cover-3 looks.
49.
  Cameron Heyward – DI, Pittsburgh Steelers (Last year: 55)
I say it just about every year on this list, but considering former Patriots great Richard Seymour was elected to the Pro Football Hall of Fame last month, I will mention it again — Cameron Heyward is the 2010s version of Richard Seymour. He really is the closest thing as a massive-yet-athletic interior presence who can dominate either playing 3-4-style defensive end or shades of a 4-3-style defensive tackle.
But as I write my third list of the 2020s, a new decade, Heyward somehow seems to be improving with age.
Last year, at age 32, he played in every game, registering career highs in run stuffs (13) and passes defended (9), and notching 10 sacks while grading out as the second-best interior defender by PFF for the second time in three seasons, and grading first among his peers in run defense (90.0 PFF grade).
It was the third time in the last five seasons that he's been named a First-team All-Pro.
He'll have to slow down at some point, but just like Cameron Jordan on this list (and perhaps J.J. Watt, when healthy), Heyward continually defies the odds as an elderly versatile defensive lineman.
48.
Jaire Alexander – CB, Green Bay Packers (Last year: 26)
He was PFF's top-graded cornerback in pass coverage and overall play in 2020, while also being named a First-team All-Pro. Last season, a shoulder injury in Week 4 caused him to miss the rest of the regular season, before he returned in the playoffs for the Packers' home loss to the 49ers.
Still, the Packers are confident enough in him that they gave him a four-year, $84 million extension, making him the highest-paid cornerback in the NFL.
He's one of the most technical stars in the NFL, playing the cornerback position as crisp as it can be done, similarly to a top-end route-running receiver.
"He's urgent, aggressive in coverage, great transition speed and change of direction," an NFL personnel evaluator told ESPN.
"Has great backfield vision in zone coverage. Ball skills. Plays with a physical element."
"He's just so smooth in everything he does," an AFC executive said to ESPN. "How he plays should be taught."
As Rodgers has aged, Green Bay has built up one of the NFL's best defenses in the past year or two, even to the detriment of the offense (Davante Adams departure). Alexander is one of the key pieces of the defense that the Packers front office seems to be betting on to get Green Bay Bay back to the Super Bowl.
47.
Tristan Wirfs – OT, Tampa Bay Buccaneers (Last year: NR)
Being a former Iowa Hawkeye offensive lineman selected in the first round (No. 13 overall pick in 2020), it's no surprise Tristan Wirfs is already a succesfful offensive lineman, but it's the degree of success, and after just two seasons, that is highly impressive.
At just 23-years-old, and coming off a First-team All-Pro season, Wirfs is one of the league's bright, young superstars.
He's a bit better at pass blocking than run blocking, but is good enough at the latter that he'll likely become dominant at that as well.
At 6-foot-5, 320 pounds, Wirfs is uber-athletic.
There's a video of him that went around during the 2020 NFL Draft lead-up, of him jumping out of a pool and landing on his feet, which is insanity for his size.
In an offense that just saw Tom Brady lead at age 44, it's good to know that Wirfs is protecting him from monstrous edge rushers up front as the Bucs sturdy right tackle.
He's been battling an oblique injury in training camp, but should be good to go in Week 1.
46.
Khalil Mack – EDGE, Los Angeles Chargers (Last year: 14)
There's fair concern whether or not 31-year-old Khalil Mack will be close to the same player with the Chargers this year.
He's coming off of season-ending foot surgery that caused him to miss nine games last season in a campaign in which PFF graded him outside the top six EDGE defenders for just the second time in his eight-year career.
But playing opposite Joey Bosa this season after being traded to the Chargers, there's now opportunity for one more monster season for the four-time All-Pro. This talented Chargers need him to flourish if they are to reach their lofty goals for this season, and head coach Brandon Staley, Mack's outside linebackers coach in his first year with the Bears, will know exactly how to utilize him.
45.
Von Miller – EDGE, Buffalo Bills (Last year: 67)
It had been a few seasons since we had seen Von Miller produce like a top-end edge rusher, but after he was dealt to the eventual Super Bowl champion Los Angeles Rams in midseason, he put on another Hall-of-Fame-worthy postseason performance with four sacks down the stretch of the Rams' title run.
He was efficiently great all season long last year, with PFF grading him third among all EDGE defenders (second in run defense, first in pass coverage).
Normally known for his speed demon type flash and bend ass a pass rusher, Miller was also stout against the run last year.
This offseason, Miller, 33, joined this year's Super Bowl favorite, the Buffalo Bills, on a fluffed-up six-year, $120 million deal (can essentially be just three years and $52 million for Buffalo).
The Bills are truly going all-in for this next season or two, and Miller provides them with an all-time talent on the outside to help make some of the many talented quarterbacks in the AFC uncomfortable this season.
44.
Nick Chubb – RB, Cleveland Browns (Last year: 58)
When looking at the Browns' stacked offensive line and Shanahan-ish, outside-zone rushing scheme under Kevin Stefanski, it'd be easy think that Nick Chubb has been propped up, in a way.
But make no mistake, he's one of the league's best running backs for a reason.
The only running backs on my list ahead of Chubb are Derrick Henry and Jonathan Taylor.
Few running backs run the outside zone better than Chubb. As opposed to Dalvin Cook's lightning-quick cut-back ability and ball carrier vision on wide-zone looks, Chubb packs the power with explosiveness on his cut-back runs, usually right through defenders (he was second in the NFL in 2021 with 3.0 yards per contact).
Chubb has averaged over five yards per carry in each of his four seasons in the NFL, despite carrying the ball a minimum of 190 times in each campaign.
He followed up a 1,494-yard, full season in 2019 with two seasons averaging 5.6 and 5.5 yards per carry for a combined 2,326 rushing yards, despite missing seven games. Last year, he second in the NFL in rushing yards (1,259) despite missing three games,
PFF loves him. Among running backs since entering the NFL in 2018, he's been graded first, first, fourth and seventh, and he's was graded as the third-best back in pass-blocking (an important, under-looked attribute), just one year after leading all of his peers in that category.
With Jacoby Brissett under center in place of Deshaun Watson for at least the Browns' first 11 games, Chubb may very well lead the league in carries this season, even with Kareem Hunt as a talented back up.
43.
CeeDee Lamb — WR, Dallas Cowboys (Last year: NR)
With Amari Cooper now in Cleveland, CeeDee Lamb is unquestionably Dak Prescott's new top target in the Cowboys offense, and is poised for a monster Year 3.
Projections for his numbers this year are off the charts, and I wouldn't be surprised if he finished in the top three in receiving yards and receiving touchdowns, or if he led the league in both categories.
His ball skills and playmaking ability on the outside sometime seem effortless.
He's battling a minor foot injury heading into Week 1, but should be good to go.
42.
Kyle Pitts — TE, Atlanta Falcons (Last year: NR)
Kyle Pitts immediately showcased his talent as a rookie last season, hauling in 1,026 receiving yards and leading all tight ends in yards per catch (15.1) and air yards per target (10.8).
The tight end position continues to push out more athletic 'freak' prospects into the league as time marches on, and Pitts is one of the most talented prospects yet.
He's not much of a blocker, but his speed, size and overall pass-catching ability (6-foot-6, 246 pounds) make him a mismatch for virtually any NFL defender, regardless of position.
Last year he almost had an even split in thirds in terms of snaps spent in-line, in the slot our out wide, but most of his receiving yards came when he was classified as a wide receiver.
The Falcons are in a full-on rebuild right now, but they chose the right player with the No. 4 overall pick in 2021 when they selected Pitts. He has Hall-of-Fame potential.
41.
Mike Evans – WR, Tampa Bay Buccaneers (Last year: 31)
This season is his last year of his 20s, putting him squarely either in the late middle or backend of his prime as an outside-the-numbers receiver, but one thing's for certain, few pass catchers have had a better career than Mike Evans.
He's the only receiver to begin his career with eight straight 1,000+ yard receiving seasons, and he's set career highs in receiving touchdowns the last two years with marks of 13 and 14 in 2020 and 2021.
The 6-foot-5, 231-pound power-forward like receiver is one of the best perimeter jump-ball players the game has ever seen. But saying that feels like I'm selling his mechanics and route running short.
He's a complete receiver who may go down as one of Tom Brady's four or five favorite targets throughout his career.
"As far as the high-end guys, he's one of the most underrated in football," an AFC scout told ESPN.
"That's how his career has been. When he's done, he'll have so many yards and production that you'll have to put him in the Hall of Fame. He's not always respected as he should be."
40.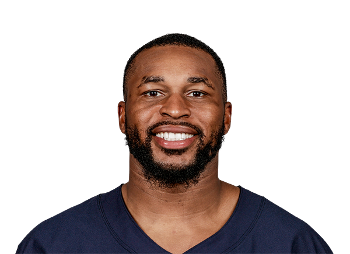 Kevin Byard – S, Tennessee Titans (Last year: 96)
Byard put on a career-best campaign last season, grading as PFF's top-rated safety in overall play (90.4 grade) and pass coverage (90.9) while earning a second career First-team All-Pro nod as the free safety and cornerstone/lynchpin of the Tennessee Titans defense.
He brings toughness and playmaking ability to the backend of the secondary, leading all safeties with 23 interceptions since 2017. Last year, his 13 defended passes also was the best number amongst his peers.
"Consistency in coverage separates him — he's got rare instincts, always around the ball," an AFC scout told ESPN.
"I think that position is the toss-up year-to-year with those top couple of guys, but he's been the most consistent over the last few years in my opinion."
39.
A.J. Terrell — CB, Atlanta Falcons (Last year: NR)
After a rough rookie season in 2020, A.J. Terrell exploded into one of the NFL's top defensive backs in 2021, grading as the second-best cornerback in the league in overall play and pass coverage according to PFF, and earning Second-team All-Pro honors.
He spends almost all of his time on the outside as a true shutdown perimeter cornerback. Among outside corners playing at least 300 coverage snaps last season, Terrell's 0.6 yards allowed per snap was tops in the league, according to NFL Next Gen Stats.
Similar to Kyle Pitts' blurb a few players up in this list, Terrell gives the Falcons another franchise cornerstone player in which to build their team around.
He's my No. 2 cornerback in the league right now, and is close to being considered the best cornerback in the NFL heading into Year 3.
38.
Maxx Crosby — EDGE, Las Vegas Raiders (Last year: NR)
From being a rookie 4th-round pick and HBO Hard Knocks star in 2019, to an unheralded All-Pro (Second-team) player in Year 3 last season, the ascension and journey of Maxx Crosby has been amazing to witness.
He's a physically and mentally touch football player (he's yet to miss a game) who has overcome obstacles off the field, transforming him into a can-do type of athlete that should boost his potential entering Year 4 and beyond.
His career-high sack total actually came in his rookie season in 2019 (10), but be's became much more of a complete EDGE defender this past season in his breakout campaign.
PFF graded him as the second-best EDGE defender in the league (91.7 grade) in overall play, as well as second-best in pass rushing and sixth-best in run defense.
He can do it all now, which bodes well for the Raiders' new coaching regime of head coach Josh McDaniels and defensive coordinator Patrick Graham, who spent five seasons as a Patriots defensive coach, and recently as defensive coordinator for Brian Flores' Dolphins and Joe Judge's Giants.
Graham is a Patriots-style defensive coordinator through and through. Las Vegas even brought along veteran sack master Chandler Jones to play opposite Crosby this year. But whether or not Graham leans toward more 3-4 or 4-3-style packages on defense, or both, Crosby should fit in nicely as a do-it-all defensive end.
37.
Jeffery Simmons — DI, Tennessee Titans (Last year: 95)
Similar to Maxx Crosby behind him on this list, Jeffrey Simmons enjoyed a breakout Year 3 campaign last season, earning Second-team All-Pro honors.
The former first-round pick (No. 19 overall) was a stud in 2021, seemingly finally fully recovered from an ACL tear that caused him to miss the start of his rookie year.
His 38.4 percent run stop win rate was the highest mark in the league among interior defenders, and he notched 8.5 sacks as a pass rusher.
"Game-wrecker," an AFC scout told ESPN of Simmons.
"Can play 3-technique or nose tackle, high motor, physical, unique blend of get-off quickness and power, impacts the game in both phases. Another guy you have to know where he is at all times."
"Right behind Donald as far as tackles, a NFL scouting director told ESPN. "He's the scary guy you don't want to see."
The Titans will soon go through some sort of larger re-tooling from the team they've been throughout the Mike Vrabel-Ryan Tannehill-Derrick Henry era, but their M.O., toughness, is still intact, and Simmons is the perfect player to lead that charge for Tennessee in 2020 as one of the best emerging defensive lineman in the NFL.
36.
Kyler Murray — QB, Arizona Cardinals (Last year: 50)
The running theme in recent seasons is that the Arizona Cardinals get off to the races like gangbusters in September and October before falling off a cliff/Kliff (pun intended, I'll see myself out…) down the stretch.
Head coach Kliff Kingsbury and quarterback Kyler Murray certainly deserve some blame for that.
But Murray remains one of the more unique players in the game today as a true shotgun, spread operator as a passer and designed rusher. His 20 career rushing touchdowns in three seasons are an example of his dynamic ability, but his 22-23-1 overall record as a starter is a classic good-with-the-bad scenario for his career thus far, although the latter number is clearly not all on Murray.
As inconsistent as this Cardinals team can be, they have a future with their young former No. 1 overall pick leading the charge.
After a game of chicken this offseason, Murray and Arizona eventually agreed to a massive five-year, $230.5 million contract extension ($160 million guaranteed), keeping him in the fold for the foreseeable future.
With DeAndre Hopkins out for the first six games of the season with a suspension, Murray and the Cardinals will be tested early this time around.
Former first-round pick Marquise "Hollywood" Brown was brought in via a controversial trade with the Ravens that saw Arizona give up a first-round pick for and give a lucrative extension to a receiver who is yet to breakout.
Murray's ability to improve down the stretch and perhaps incorporate Brown into the fold for a career season, may be a good indicator of how successful Arizona is this season on offense.
35.
 Dak Prescott – QB, Dallas Cowboys (Last year: 48)
He had career-bests in passing touchdowns (37) and completion percentage (68.8%) last year on a career-high (tied with 2019) 596 pass attempts, and helped lead the Cowboys to a third NFC East title in six seasons.
But Dallas unceremoniously bowed out of the playoffs with a home NFC Wild Card loss to the 49ers in which Prescott mismanaged the clock on the final drive.
The brutal playoff losses have been common place for America's Team since their dynastic run in the 1990s.
Prescott and the team should use their failures, and media member's and fan's opinions of them as fuel to succeed.
That'll be tough to do with the Cowboys' dwindling offensive line situation, sudden decline of a rushing attack, and the departure of receiver Amari Cooper.
Fellow Top 100 list mate and teammate CeeDee Lamb may be the only surefire weapon Prescott has in 2022.
It'll be up to Prescott to elevate his supporting cast, something he can and will do, as well as integrate newcomers such as third-round pick Jalen Tolbert, a rookie receiver who may see a ton of snaps in the early goings this season.
Prescott signed a mega-deal last offseason, and will earn said deal with his performances in these next two to three important seasons for a team that can compete in a suddenly semi-desolate (in terms of contenders) NFC.
34.
Matthew Stafford – QB, Los Angeles Rams (Last year: 43)
In Matthew Stafford's blurb last year, I wrote this:
"If the 33-year-old passer still has a few prime years left, he should enjoy playing for a team that won't require him to do things like he did in 2016 with the Lions — complete an NFL single-season record eight fourth quarter comebacks — for his team to compete.
Stafford spent years elevating a porous Lions squad, and although he'll need to consistently play well for the Rams to go where they want to go, Sean McVay's offensive scheme revolving around outside runs and play-action passing out of tight/bunch formations should make things easier for Stafford, considering his off-script and throw-on-the run ability."
It felt good to witness Stafford playing in a system well-suited for his play (his 18 pass completions over 40+ yards led all QBs in 2021), and for a team that had legitimate Super Bowl aspirations.
Stafford and the Rams immediately found success in the early going in 2021, as the team was maybe the top contender in the league early on before overcoming some road bumps throughout the season to take charge again in the playoffs.
In the road to Super Bowl 56, Stafford first led a game-winning drive on the road in Tampa Bay to defeat Tom Brady in the Bucs, before helping McVay's Rams finally defeat their arch nemesis, the 49ers, via a 13-point 4th quarter comeback to win the NFC title game. In Super Bowl 56, he led another game-winning drive to defeat the Bengals.
Now, at age 34, Stafford will look to maximize the Rams' remaining Super Bowl window after one of his best seasons.
The Rams are still in 'win-now' mode, acquiring veterans such as wide receiver Allen Robinson and linebacker Bobby Wagner (both on this list) in their quest to repeat.
With Stafford now at the helm, the Rams, along with the Buccaneers and Packers, are on the top of the list when it comes to current NFC favorites.
33.
Chris Jones – DI, Kansas City Chiefs (Last year: 20)
His 42 QB pressures last year ranked second among interior defenders, behind only Aaron Donald. He was also named a Second-team All-Pro player for the third time in the past four seasons.
Jones is a big reason why the Chiefs' usually-underwhelming defense in recent seasons can sometimes go through stretches of top-level play. He sets the tone up front.
He also has a knack for batting down passes at the line of scrimmage.
Most importantly, he plays with a fiery edge that is sometimes lacking with the Chiefs defense. It's much needed.
He remains a force as an elite pass rusher and improving run defender.
32.
Travis Kelce – TE, Kansas City Chiefs (Last year: 8)
Last season was his sixth campaign in a row producing 1,000-plus receiving yards, grading as a top-four tight end by PFF, and being named an All-Pro, and he produced double-digit touchdowns for the third time in four seasons.
He remains Patrick Mahomes' favorite weapon, and at times, is simply uncoverable as a 6-foot-5, 250-pound tight end with wiggly route-running ability and shake-and-bake moves after the catch like a wide receiver (he led all TEs in yards after contact and yards after catch in 2021).
But when will his play decline? He turns 33 this October, and with Tyreek Hill now in Miami, defenses can shift a little more attention than usual Kelce's way in the form of double-coverage and spy defenders underneath to stop some of the 'sit' routes he destroys defenses with.
Still, Kelce will find a way to damage defenses like few can, for most of 2022, but the backend of his prime will soon be over.
31. 
Deebo Samuel – WR/RB, San Francisco 49ers (Last year: NR)
Is he a wide receiver? A running back? Both? Whatever you want to classify Deebo Samuel, he's one of the best football players on the planet.
It seemed as if he wanted to leave San Francisco this offseason, with his heavy usage as a ball carrier perhaps being part of the reason, but he and the 49ers finally recently agreed on a three-year, $73.5 million contract extension with $58.1 million guaranteed.
Last season, he had plenty of stats, including the honor of being named First-team All-Pro, that showcased his true versatility as a dynamic receiver, rusher and overall playmaker.
He led the NFL in yards per catch, minimum 25 receptions (18.2), and led all receivers in yards after catch per reception (10.0). He was fifth in the league in receiving yards (1,405) and added on 365 rushing yards and eight rushing scores while averaging 6.2 yards per carry. PFF graded him third among receivers (90.2 grade) in overall play, and fifth in pass-catching, while he graded fifth overall as a rusher among running backs.
As San Francisco transitions into the Trey Lance era, the offense will add in different concepts and wrinkles, and veer toward schematic trends that suit their young QB well, but the overall Shanahan offense should continue to revolve around Samuel, one of game's most dynamic player, as well.
30.  
  Shaquille Leonard – LB, Indianapolis Colts (Last year: 40)
Whether he goes by Darius, or now his middle name, Shaquille, Leonard is one of the best off-ball linebackers in the league, perfectly suited as a new-age, sideline-to-sideline hunter to help defend the speedy spread offenses and wide zone rushing schemes that are becoming more prevalent.
He's been named an All-Pro in each of his four seasons, and last year was his third time being named to the First-team.
Despite being known a bit more for his pass coverage skills (he had four interceptions last year), he was actually the top-graded linebacker in run coverage by PFF last season.
He also forced a league-high eight fumbles, recovering two himself.
At just 27 years old, he should remain the enforcer of the Colts defense for years to come.
29.
DeForest Buckner – DI, Indianapolis Colts (Last year: 22)
Back-to-back Colts defenders here, with one of the league's most underrated players coming in at No. 28, before the more well-known Leonard.
After two straight seasons of being named an All-Pro, DeForest Buckner flew a bit more under the radar than usual in 2021.
At 6-foot-7, 295 pounds, Buckner is a daunting presence. He's one of the best interior rushers in the league. He's tallied 36 sacks in his last four seasons, a harder feat for defensive tackles.
He's also only missed three games in his six-season career.
With talented pass rusher Yannick Ngakoue and young do-it-all EDGE Kwity Paye also along the defensive line, Buckner's ability to beat double teams and have offensive lines account for him in the middle, should open up things for Indy's pass rushers and linebackers such as Shaquille Leonard.
28.
 Stefon Diggs – WR, Buffalo Bills (Last year: 15)
Compared to his unbelievable first year with the Bills, 2022 seemed like a step down for Stefon Diggs, but he was still clearly one of the best receivers in football.
Josh Allen looked his way 164 times last season, and Diggs hauled in 103 catches for 1,225 yards and 10 scores.
In Buffalo's spread, Air-Raid-style offense, Diggs can easily move around. He's one of the best route runners this game has ever seen, meaning he can certainly escape any style of cover man from any alignment.
"If we're talking about beating a corner, winning one-on-one coverage, I don't know if there's anybody better," a NFL offensive coach told ESPN of Diggs. "That's his defining trait. He can break you down."
Last year, he spent about 78 percent of his snaps out wide. I expect him to work a bit more out of the slot this season.
No matter if he was named an X-receiver, Z-receiver or slot man, Diggs is a potential All-Pro.
27.
 Jonathan Taylor– RB, Indianapolis Colts (Last year: NR)
I left him off after his solid rookie season in 2020 (1,169 rushing yards, 11 rush TDs, 5,0 yards per carrry), which was a mistake.
Last year, Taylor finished second in Offensive Player of the Year voting, and was unanimously named First-team All-Pro.
He led the league in rushing yards (1,811), rushing touchdowns (18) and 20+ yard runs (14), and led all running backs in overall PFF grade (87.1). He also tied with Austin Ekeler for the league-lead in total touchdowns (20), and despite leading the NFL in carries (335), he still 5.5 yards per carry, which is insane.
If you've already read Najee Harris' section earlier in this exercise, you see how I view the old-school, feature running back of bigger size returning to the game in sort of a cyclical way.
Taylor (5-foot-10, 226 pounds) is not massive, but he's a bigger back than most today, and is capable of carrying his team to victories on the ground.
He runs with power and stamina that once exemplified some of the older 25-carries-per-game backs, but he's also sneaky explosive, and packs a home-run threat, running for a league-high five 40-plus yard runs in 2021.
His offensive line is one of the best in the league. The unit is up there with the Browns' group in terms of run-blocking, but Taylor is a talented runner who would do well in any scheme or system.
26.
Derrick Henry – RB, Tennessee Titans (Last year: 10)
Derrick Henry was on pace for back-to-back historic seasons before a Jones fracture in Week 8 caused him to miss the entire second half of this past regular season.
He became the eighth rusher in NFL history to scamper for 2,000+ yards in 2020, and added 17 TDs and won Offensive Player of the Year in the process.
In eight games last season, he ran for 937 yards and 10 touchdowns. By the time the regular season ended, Henry was still ninth in rushing yards despite playing in less than half of the Titans' games. His yards per game mark (117.1) widely led the league by season's end.
At just 28, Henry still has the potential for a few more top-shelf seasons. He's been a workhorse throughout his career, meaning his production could immediately halt at any moment, but Henry is different than most backs.
Along with maybe Adrian Peterson, Derrick Henry is the closest thing to Jim Brown this league has seen since Brown retired.
In a show of faith, the Titans re-worked Henry's contract recently, making him the highest-paid running back this season ($14 million).
The Titans lost A.J. Brown and Julio Jones this offseason, and rookie Malik Willis may push Ryan Tannehill for the starting quarterback job by season's end. Tennessee is either in a mild transition as a franchise this season, or they will be soon. But the offense still revolves around Henry for now.
25.
 Zack Martin – OG, Dallas Cowboys (Last year: 21)
Zack Martin, 31, has already produced one of the great careers as a guard in NFL history.
Last year, he was named First-team All-Pro for the fifth time in eight seasons, and PFF graded him second among guards (93.7) for the second straight year in an eight-year career that has him grading in the top five among his peers every season. He was also graded as top guard in run blocking, and second in pass blocking.
He's one of the NFL's most dependable players, as he rarely ever commits a penalty.
He has actually has more Pro Bowl appearances (7) than holding penalties committed (6) in his career, and last season was his fifth campaign without committing a single holding penalty. He's a machine.
The Cowboys once-powerful offensive line just a few seasons ago, is going through a major transition. Tyron Smith is now missing at least most of this season due to injury (Dallas recently signed former Eagles tackle Jason Peters, who is age 40, to replace Smith) and the rest of the group is rather unheralded.
Martin's presence as a leader will come in handy this season.
24.
Fred Warner – LB, San Francisco 49ers (Last year: 39)
A year after being graded as PFF's top linebacker in coverage and overall play, Fred Warner played well once again, finishing fourth in each of those categories this season, and seventh amongst his peers versus the run.
He's the complete package, taking the torch from Bobby Wagner as not only the prototypical linebacker in today's game, but the gold standard.
"A true three-down linebacker, can be the quarterback of a complex defense, can blitz, great in coverage, great awareness," an NFL personnel evaluator told ESPN. 
He's the perfect type off off-ball linebacker to both chase down outsize-zone rushers to the sideline, and terrorize quarterbacks in shallow to intermediate zone coverage over the middle of the field.
Slot receivers up the seam, athletic tight ends running posts off of play-action passes, running backs running option routs out of the backfield, Warner can cover them all.
He's still just 25 years old, meaning his run as one of the league's best defensive players may only be beginning.
23.
  Russell Wilson – QB, Denver Broncos (Last year: 5)
Last year, Wilson's numbers at face value (25 TDs, 6 INTs) for 14 games looked on-par with some of his efficient seasons of the past.
But his head and heart clearly were not as into it as years past down the stretch for a Seahawks team that was suffering through their first apparent re-tooling season. And that's saying a lot about a quarterback with a near Tom Brady-level will to win.
His trade request was obliged, and with a move to the Broncos, came a massive new deal (five years, $245 million, $165 million guaranteed).
At 34, and joining a new team that still needs to bolster, or even fix, it's offensive line situation, it's tough to predict a classic-style Wilson season in Year 1 in his new home. As it is, I have the Broncos finishing last in the AFC West, and a couple wins away from a playoff berth.
But simply put, Wilson is a leader and winner.
His 113 wins as a starter (including playoffs) are the most for a quarterback through his first 10 seasons.
This season, he'll need some help from Javonte Williams and the outside-zone rushing attack being re-installed in Denver, the birthplace and foundation of the Mike Shanahan scheme 25 years ago. If that can get going, then head coach Nathaniel Hackett, offensive coordinator Justin Outten and the returning Gary Kubiak can help scheme up downfield shots to X-receiver Courtland Sutton, Jerry Jeudy and K.J. Hamler for Wilson on play-action and bootleg concepts.
There's a good chance Wilson enjoys a solid second act of his career in Denver. He may just need a season to acclimate, and for Denver to build this thing up.
22.
Tyreek Hill – WR, Miami Dolphins (Last year: 7)
Now that he's in Miami (with a fresh new contract extension),the big question surrounding Tyreek Hill this season, is the effectiveness of Tua Tagovailoa, and the latter's ability to get the ball to the former, all within a new Shanahan-style scheme ushered in by rookie head coach Mike McDaniel.
Still just 28 years old, Hill's never-before-seen speed, quickness, yards-after-catch ability and explosiveness are still intact, as well as his downfield pass-catching, and hang-onto-the-ball percentage when being cracked by safeties.
Perhaps no player in NFL history has had the complete package as a playmaker, with all of the above skills, as Hill.
He's even shown the ability to adapt to changes.
Last season, as various two-deep safety alignments and four-man rushes helped flummox a once explosive Kansas City offense, Hill adapted by becoming more of a high-volume underneath option as the season waned, finishing for a career-high in targets (159), catches (111) and first downs (75).
His yards per reception number (11.2) dropped to his lowest since his rookie season, but that should increase in Miami, as play-action shots off of outside zone should accompany several deep cross-field drags and posts.
The preseason offered a small glimpse of the potential of Jaylen Waddle and Hill playing off each other on such concepts (see tweet below).
It also remains to be seen whether or not Miami will utilize Hill as a ball carrier, or de-facto running back, like San Francisco utilized Deebo Samuel last season.
There will be some adjustments to a new team, scheme and a lesser quarterback (despite what Hill has said this offseason on this matter), but ultimately Hill will adapt, and produce big plays as he always has.
21.
Justin Jefferson – WR, Minnesota Vikings (Last year: 46)
Back-to-back receivers here, with a much different playmaker coming in at No. 21 in Justin Jefferson, a route-running extraordinaire.
Brought in as a direct replacement to Stefon Diggs in 2020, I believe Jefferson has now surpassed him as an overall receiver and pass catcher.
He followed up a near-historic rookie campaign (88 catches, 1,400 receiving yards, 15.9 yards per catch, 7 TDs) with an even-better sophomore season (167 targets, 1,616 receiving yards, 10 TDs).
He was named Second-team All-Pro in each of his first two seasons, and ranked fourth in second among receivers in PFF grade. And according to NFL Next Gen Stats, Jefferson had 2,060 air yards last year, which was 45.2 percent of his team's total output, the most of any player in the league.
The sky is the limit for Jefferson in Year 3 and beyond under new head coach Kevin O'Connell. The recent Rams offensive coordinator should bring some deep play-action passing and bootleg concepts that will accentuate Jefferson's ability as a downfield mismatch option for defensive backs.
20.
George Kittle – TE, San Francisco 49ers (Last year: 6)
He's had some trouble staying healthy, missing nine games over the past two seasons, which has helped minimize his numbers in 2020 and 2021 after a two-year stretch of a dominance in 2018 and 2019.
Still, PFF graded him first among tight ends in receiving, and second in overall play last year.
He's still the best tight end in football.
Between his blocking, yards-after catch ability and awareness on the field, his presence (along with Deebo Samuel's) makes Kyle Shanahan's 'Shanahan' offense, the crème de la crème of its kind.
The 28-year-old is still in the prime of his career, and should produce better numbers this season as a main target on various passing concepts (play-action posts, seam routes, bootleg drags, etc.) for a young quarterback (Trey Lance) who will need an outlet while learning the rigors of the pro game.
19.
Joey Bosa – EDGE, Los Angeles Chargers (Last year: 16)
He had another solid season in 2021, tallying 10.5 sacks and grading fourth as a pass-rushing EDGE on PFF. 
There's a chance he has an even better campaign this year, with Khalil Mack opposite him in Brandon Staley's Vic Fangio-style 3-4 scheme. Bosa was double teamed on 23 percent of defensive snaps last season, but that will now certainly change.
"He always has a plan. He's setting up his moves for later in the game, and he's got great technique," an NFL personnel evaluator told ESPN of Joey Bosa.
"He's just a classic edge rusher. He's a nightmare for a tackle because of the way he keeps you guessing."
The Chargers are a team with an absurd amount of talent, and Bosa is the second-highest Charger on this list, behind the team's quarterback.
18.
Justin Herbert – QB, Los Angeles Chargers (Last year: 82)
All of the hype surrounding Justin Herbert heading into Year 3, is warranted.
His numbers through his first two seasons are already top-tier.
Last year, he finished second in passing yards (5,314), third in passing touchdowns (38), third in Total QBR (65.6) and fourth in PFF grade among quarterbacks (90.0).
He can move in and out of the pocket, extend plays, throw downfield, and is steadily improving on how he reads defenses.
He also has one of the best arms this league has ever seen. It's simply a cannon (see below).
"When you're that talented physically and you're smart, it's mind-boggling," a NFL coordinator said of Herbert to ESPN.
"Adding his strength and power, he's hard to tackle, all of that; and he's seeing things for another season so will have a better understanding."
There's a lot of pressure on Herbert this season. He's leading a talented Chargers team with nine players on my Top 100 list, the most of any single team since I began this exercise in 2018. The Chargers have certainly stocked up during Herbert's rookie contract, which is wise.
To take advantage of their newly-created Super Bowl window, Herbert will have to balance his talent and aggression by learning how to limit his mistakes (15 interceptions last season).
There's a strong chance he's among the Top 5 or 10 on this list by next season.
17.
Joe Burrow – QB, Cincinnati Bengals (Last year: NR)
Two years after his fabulous Heisman Trophy-winning, National Championship season to finish college,  Joe Burrow led his team, the usually downtrodden Bengals, to the verge of a Super Bowl title.
In between those two seasons was a rough rookie year that included some growing pains and an ACL tear, as Cincinnati was reminded they were a bottom dweller.
But look how quickly things can change?
Burrow, who was named Comeback Player of the Year, was the highest-graded QB by PFF last season in passing and overall play.
He's also now the third quarterback in history to rightly earn the nickname "Joe Cool," following in the footsteps of two former legendary Super Bowl heroes in Joe Namath and Joe Montana.
Last season, Burrow was calm and cerebral in the pocket, and spread the ball to his offensive weapons with ease. As great as Herbert is — and his potential as a talent trumps Burrow's — the quarterback position in the pros will always revolve around decision-making and accuracy, as ESPN analyst Louis Riddick puts it.
Herbert is an incredible passer, but I believe Burrow is the better overall quarterback at the moment, even if just by a smidge.
"I hate to compare anybody to Brady, but he might be the closest thing," a NFL offensive coach said of Burrow to ESPN.
"What, did he take nine sacks in that playoff game [against Tennessee]? Didn't flinch. Hung in there. He's just got a toughness about him and the ability to think through a game."
Cincinnati may go through a bit of a Super Bowl loser's curse next season. But if you study closely, you should see improvements in Burrow's game. He's a gamer, and he's only going to get better.
16.
 Ja'Marr Chase – WR, Cincinnati Bengals (Last year: NR)
Coming in one spot above Burrow is his favorite target, both in college, and now the NFL.
There's no beating around the bush — Ja'Marr Chase may already be the best wide receiver in the NFL.
At 6-foot, 201 pounds, he combines speed and power to be one of the game's most explosive athletes.
As a rookie, he won Offensive Rookie of the Year, was named Second-team All-Pro, and tallied 1,455 yard (fourth in NFL) for 13 receiving touchdowns (third in NFL). He also ranked second in yards per reception (18.0) and yards per target (11.5), and third in yards after catch (658).
He's just as liable to outmuscle and outrun an entire defense for a long touchdown on a slant, as he is on a fly.
In the regular season, Chase's performances in two wins over division rival Baltimore (15 catches, 326 yards, 1 TD) and another versus Kansas City (12 targets, 11 catches, 266 yards, 3 TDs) were the stuff of legends.
Teams paid more attention to him in the playoffs, yet he still managed to garner 100+ receiving yards in his first two playoff games before scoring a crucial touchdown in the Bengals' comeback in Kansas City to reach the Super Bowl.
Chase reminds me of some of the best explosive receivers this game has ever seen. Randy Moss, Terrell Owens, Tyreek Hill.
It also helps that he has a deep connection with Burrow, and that he's part of a receiving core perfectly built with tall X-receiver Tee Higgins on the perimeter, and "big" slot Tyler Boyd.
For now, Chase is perfect as a X/Z-receiver hyrbrid spending most of his time outside, but has the ability to move around (think: "speed" slot receiver in shotgun trips).
He should be a mainstay among top offensive weapons for the rest of this decade.
I'd be fairly surprised if he's not the top receiver on this list next season.
15.
Quenton Nelson – OG, Indianapolis Colts (Last year: 11)
Year 4 was the first "down" year for Quenton Nelson, by his standards.
He missed three games due to a high-ankle sprain, and the season ended up being his first campaign where he was not named a First-team All-Pro.
Still, Nelson was one of the league's better guards, earning Second-team All-Pro honors, and helping to lead the way for the NFL's leading rusher in Jonathan Taylor.
Heading into a contract year, playing on his fifth-year option, I have Nelson as one of my surest bets to be named First-Team All-Pro in 2022.
He's the best guard in football, no question, and probably will be for the foreseeable future.
14.
Davante Adams – WR, Las Vegas Raiders (Last year: 17)
After eight seasons with the Packers, mostly as Aaron Rodgers' top target, Davante Adams surprisingly requested a trade, presumably in the search for one last big contract.
The Raiders, under a new former Patriots regime of general manager Dave Ziegler and head coach Josh McDaniels, obliged.
Las Vegas sent a first and second-round pick to Green Bay for Adams, showcasing the wide receiver's worth. Las Vegas than made Adams the highest-paid wide receiver in NFL history via a five-year, $141.5 million deal ($28.25 million per year).
Adams, 29, is coming off the beset two-year stretch of his career, totaling 138 catches for 2,927 receiving yards and 29 receiving scores. He also was named First-team All-Pro in both seasons, and PFF graded him first and second in 2020 and 2021 among his position.
He has the body of a pure outside, X-receiver (6-foot-1, 215 pounds), yet is as quick and agile as they come, which helps him in the slot, where he also spends a good amount of time.
Along with Cooper Kupp, Stefon Diggs and Keenan Allen, he is the present-day Mt. Rushmore of route-running for receivers. He's as smooth as they come, and has the respect of his peers, and from the league in general.
In an interview with Brandon Marshall and Co. on the I Am Athlete podcast over the summer, Julian Edelman mentioned Adams first when the hosts grilled the former Patriots great by making him name is top-three current receivers.
"He's quicker than what you think," Edelman said of Adams.
"He can run run by you, has great separation, great catch radius. You can play him everywhere, and we saw that with the Packers the last couple years. His versatility, his size, his quickness…he's not the fastest guy, but he's never not open, because he had the back shoulder thing going with Aaron Rodgers."
"Still the best," an NFC exec told ESPN of Adams.
"Big, athletic, runs all the routes, competitive." Added an AFC personnel evaluator: "His spatial awareness and route feel are the best. There are times, because of how good he was with Aaron [Rodgers], where you couldn't guard him."
Adams' overall production, from a volume stand point, may take a small hit in 2022. The Raiders are well equipped on offense with tight end Darren Waller, slot receiver Hunter Renfrow and running back Josh Jacobs also expected to garner targets and touches.
But Adams is the top option for his good friend, Derek Carr, this year. And despite the perceived caution of thinking a high-priced free agent receiver will just pick things right where he left off with a new squad, there's little reason to doubt Adams won't be an All-Pro caliber player again this season. He's a great fit for McDaniels' offense.
13.
Cooper Kupp – WR, Los Angeles Rams (Last year: 90)  
Kupp lit the league on fire in 2022 by producing arguably the greatest season for a wide receiver in NFL history.
His year was so spectacular, that I'm better off listing his stats, accolades and accomplishments in bullet form:
— Ranked first in targets (191), catches (145), receiving yards (1,947 and receiving TDs (16)
— Ranked first in 20+ yard receiving plays (30), 40+ yard receiving plays (9) and yards after catch (846), and had zero fumbles
— Ranked first among receivers in first downs (89)
— Ranked first in expected points added (111.9), per NFL Next Gen Stats
— Graded first by PFF among WRs in receiving (93.1) and overall grade (93.0)
— In four playoff games, tallied 33 catches for 478 yards and caught 6 TDs
— Named First-team All-Pro
— Named NFL Offensive Player of the Year
— Named Super Bowl MVP
*******
Some may have the notion that Kupp can only produce from the slot, but he can play the Z-receiver or X-receiver role just as well. In fact, he's more of an inside-outside hybrid.
At 6-foot-2, 208 pounds, he's more physical than most think, deploying the ability to beat press through his build. But that's not needed, as his quickness and nuance at the position is matched only by Davante Adams.
There's a debate over who is the best route-runner in the NFL, but my money is on Kupp, who signed a lucrative three-year extension over the summer, heading into 2022, even if just barely. He's able to work on an island versus any type of defender, in any type of alignment, and take them to school. He can get open on McVay's designed play-action and bootleg concepts, or in shotgun spread looks on clear passing downs.
This season, it's unlikely he matches the volume numbers set forth in 2021, but watch the subtleties in Kupp's game throughout the season. There's a good chance that he'll somehow get better.
12.
Lamar Jackson – QB, Baltimore Ravens (Last year: 18)       
Last season, the Ravens began the season 8-3 before various injuries occurred, which assisted in them losing six straight games to close the season (five of the losses were by a combined eight points. Lamar Jackson was sidelined by an ankle injury in Week 14 that caused him to miss the rest of the season.
After two solid seasons as a passer and rusher, Jackson's passing numbers were way down in 2021 in 12 games, but he was well on his way to a third straight season of 1,000+ rushing yards had he played a full state.
He's one of the most dynamic players to ever play the quarterback position. He's the best rushing quarterback of all time already (sorry, Michael Vick), and is underrated as a passer, both in arm talent and cereberal ability.
Most importantly, he's a winner. He has a 37-12 regular season record as a starter, which gives him a winning percentage that ranks up with the best quarterbacks of all time through 50 starts. He also became the winningest QB in NFL history before the age of 25 last season, passing Dan Marino.
This season, the Ravens are not only my pick to win the AFC North, but to win the Super Bowl, both because of their smart offseason signings and draft moves (per usual), and because the return of Jackson, who I predict will have a career year in 2022 via versatility as a passer and rusher.
Jackson will begin this season without the new deal he's been coveting. His rookie contract officially runs out this offseason. But like Joe Flacco exactly a decade ago, Jackson is well positioned to become the highest-paid quarterback in NFL history if he is to reach his potential as a rusher and improved passer this season. I'm confident he'll impress many.
11.
Trent Williams – OT, San Francisco 49ers (Last year: 28)   
Picking back up from a fantastic 2020 campaign, his first in San Francisco, Trent Williams somehow improved in 2021.
He graded as PFF's top tackle in overall play for the second straight season (96.6 grade), and he was also the top-rated offensive linemanin run blocking (97.7).
Somehow, last season was the only time in his career that he was named First-team All-Pro.
I mentioned earlier how important George Kittle and Deebo Samuel are to Kyle Shanahan's successful offense, but Williams is just as valuable as a 6-foot-5, 320-pound tackle with the quickness and speed to block defenders on outside zone runs.
Along with Kittle, Fred Warner, Nick Bosa and others, Williams was named a team captain for 2022, which is a testament to his leadership, as this is just his second season with the 49ers.
He did turn 34 over the summer, but he's the best offensive lineman in the game right now, regardless.
10.
Jalen Ramsey – CB, Los Angeles Rams (Last year: 23) 
As of right now, there's not debate over who is the best defensive back in football. It's Jalen Ramsey.
Notice how I said defensive back, and not cornerback.
Ramsey is an elite perimeter cornerback and an elite nickel defender, making him the best defensive back in the NFL right now. He spends ample time in each position, and his ability to defend out of each technique is evident of team's necessity to have a top-end defender who can defend any top-tier pass catcher, from any position, in today's game.
Ramsey was the top-graded cornerback by PFF in overall play and coverage last season, and was also graded as the fourth-best defender in run coverage among his peers.
The Rams can line up the 6-foot-1, 208-pound Ramsey anywhere, but the Rams love using him at the "Star" position.
Teams love to throw inside the numbers, meaning leaving Ramsey inside as a zone or man-coverage defender is beneficial to keeping offense's passing attacks at bay.
When Ramsey moves outside, he's best utilized as a press coverage cornerback in Cover-3 and Zone-match looks.
Ramsey is also a competitor of the highest class, packing attitude and a can-do attitude that gets in the head of defenses.
Still just 27 years old, there's a chance that he's yet to reach his peak as a defender.
9.
Micah Parsons – LB/EDGE, Dallas Cowboys (Last year: NR)
It seems like every year or two, there's a generational defensive talent coming into the league.
Micah Parsons (6-foot-3, 245 pounds) is the most versatile of those prospects we may have ever seen.
The Dallas Cowboys were lucky he fell to the No. 12 overall pick in the 2021 draft. They selected him to play off-ball linebacker, in which he played a majority of his snaps in 2021, but defensive coordinator Dan Quinn ended up playing as an EDGE rusher almost half the time.
Parsons actually played at least 115 snaps at left outside linebacker, left inside linebacker, right outside linebacker and right inside linebacker.
He was an unstoppable force wherever he was placed. PFF graded him as the league's top linebacker (89.7 grade) and best pass rusher (93.0) at any position.
Parsons also registered 13 sacks, and the top pass rush win rate (29.2%) among EDGE defenders.
He was awarded the Defensive Rookie of the Year award and was named a First-team All-Pro.
There's a debate on where Parsons should play. He's a phenomenal off-ball linebacker, but pairing him on the edge opposite DeMarcus Lawrence is straight up lethal.
"I don't see Micah as an off-the-ball LB at all," an NFL coordinator told ESPN. "He's really a 3-4 OLB that DQ (Cowboys defensive coordinator Dan Quinn) is scheming into situational opportunities."
"If Dallas does anything but let him rush, they are crazy," an NFC exec said to ESPN.
Regardless of where he plays most in 2022, Parsons has as good of a shot as anyone of winning Defensive Player of the Year. Even after just one season, it's apparent he's a Hall-of-Fame level talent.
8.
Nick Bosa – EDGE, San Francisco 49ers (Last year: 19)
In his two healthy seasons (he missed almost all of 2020 due to an ACL tear), Nick Bosa has registered 24.5 sacks and forced five fumbles, often working against double teams.
He had 15.5 sacks and forced four fumbles last season, despite facing double teams on 30 percent of his defensive snaps, and his stellar play seemingly went mildly unrecognized compared to others.
In San Francisco's 4-3-style defensive front, Bosa's athletic presence is complinted by Javon Kinlaw and Arik Armstead providing a solid combo in the interior. Considering that, there's at least some reason to think that offensive lines will have to slightly minimize their double teams on Bosa, or else one-on-ones will go to the 49ers elsewhere quite often. San Francisco is one of the most talented teams in the league, but Bosa is unquestionably their best player.
The 49ers already picked up his fifth-year option, meaning he has another year left on his deal after 2022, but there's a strong chance Bosa receives a massive contract next summer, meaning he has extra incentive to put up a monster season.
7.
Myles Garrett – EDGE, Cleveland Browns (Last year: 12)
Year 5 was Myles Garrett's best as a pro.
He played in all 17 games, and registered a career-high 16 sacks and PFF graded him as the top EDGE in pass rushing (92.7 grade) and overall play (92.0).
Along with Nick Bosa, Myles Garrett is the prototypical 4-3 EDGE defender in today's game. He's a 6-foot-4, 272-pound power forward possessing speed and strength. He's a mismatch for just about any offensive tackle he lines up against.
Garrett has an array of moves he utilizes to get to the pass rusher (see above), both in the finesse and power categories. He's used those moves to register the top PFF pass rush grade since 2017 (93.1) among EDGE defenders.
"When he's on, one-on-one, he's unblockable," an AFC offensive coach said of Garrett to ESPN. 
Garrett will be working opposite Jadeveon Clowney for a second straight season. Clowney is still a bigger presence, particularly versus the run, so there should be ample snaps for Garrett on the weak side, where he can pin his ears back and rack up sacks and pressures in 2022.
With their quarterback situation this season, the Browns need a DPOY-caliber season from Garrett. this year.
6.
  T.J. Watt – EDGE, Pittsburgh Steelers (Last year: 9)
After finishing second in voting over the past two seasons, T.J. Watt finally was awarded (and rightly so) the league's Defensive Player of the Year award in 2021.
His 22.5 sacks last year tied Michael Strahan for the all-time single season record, and Watt did it in 15 games played.
He also forced five fumbles, recovering three, and led the league with 35.5 'disrupted dropbacks,' which includes include sacks, interceptions, batted passes at the line of scrimmage, and passes defended in coverage.
Watt is the best 3-4-style outside linebacker in the game.
Because of the modern day NFL, the Steelers mostly use a 2-4-5 as their base defense. Many believed Watt benefited greatly from playing opposite Bud Dupree for his first few seasons. But after Dupree left for the Titans this past year, Watt still put up a career year.
"Rare motor and quickness with his hands, has developed good power, and he can also dip and bend high side," an AFC exec said to ESPN of Watt.
"Basically, he can beat you inside through you or outside. And [the Steelers] bring so much pressure typically that he's able to add good chase production."
Since he entered the league in 2017, Watt has the most sacks (72) and forced fumbles (22) in the league, and his sacks per game rate (0.94) is the best mark of all time.
He'll turn just 28 in October, and is already closing in on James Harrison (80.5 sacks) to become the Steelers' all-time sack leader. He almost certainly will reach that feat this season.
Playing for a historic franchise already packed with many memorable moments and players, Watt is becoming an all-time great for the Black and Gold.
5.
Josh Allen – QB, Buffalo Bills (Last year: 13)
Between Lamar Jackson's speed, ball carrier vision and playmaking and cutting ability, Kyler Murray's quickness and explosiveness, and Josh Allen's gazelle-like long speed and power on both designed runs and scrambles, there are three of the best running quarterbacks of all-time playing in the present.
It just so happens that Allen also has one of the best arms in NFL history, and is improving his accuracy and decision-making as a passer at warp speed.
Between Allen's development, and Bills general manager Brandon Beane and head coach Sean McDermott's construction of the team, the Bills have now positioned themselves as not only the new bullies of the AFC East (they are 4-1 in their last five meetings with Bill Belichick's Patriots), but as this year Super Bowl favorite.
Last year, Allen scored 42 total touchdowns (36 passing, 6 rushing) and graded as PFF's No. 3 overall QB (first in rushing, ninth in passing.
He carried the ball for a career-high 122 times and threw for a career-high 646 passes. And in his two final aforementioned meetings with New England in 2021, including a wild card beatdown in Buffalo, Allen throw for eight touchdowns and zero interceptions, and the Bills did not punt even once in those two meetings.
Quite simply, Allen is the football messiah of Buffalo.
The entirety of the Bills' offense revolves around Allen"s ability to perform in shotgun spread situations, both passing and running via designed concepts, read-and-react passing via dissecting coverages, and sometimes, just straight-up improvising.
Longtime NFL Films analyst Greg Cossell called "the most physically gifted quarterback in the NFL." He was right. Allen's talent as a player is beyond that of even Patrick Mahomes, in my opinion.
There's heavy pressure revolving around the Bills this season. This is a great chance for Allen to show some consistency, both year-to-year (which he has done), and week-to-week.
4.
Patrick Mahomes – QB, Kansas City Chiefs (Last year: 1)
Mahomes gets the nod over Allen for his consistency over the past four seasons. As great as Allen's potential peak seems to be,  Mahomes, who outdueled Allen and the Bills for a second consecutive season in the playoffs (last year's AFC Divisional was an all-time classic), Mahomes has already proven to me that he's here to stay as an all-time talent.
With Tyreek Hill gone, and Travis Kelce now at age 33, the second act of Mahomes is career is already beginning.
Now that he's off his rookie deal, with his new contract taking up much of the Chiefs' cap space, can he work with newer, lesser targets (not all-time talents like Tyreek Hill), and perhaps a modified offense (Ronald Jones II signing at running back signals to me they may look to add in a power rushing element under-center), to keep Kansas City in the mix as a Super Bowl contender?
I think Mahomes is up for the challenge.
Marquez Valdes-Scantling was brought in from Green Bay to be Kansas City's deep threat, while JuJu Smith-Schuster is a sneay double-digit touchdown candidate after being added as a "big" slot option. The Chiefs also drafted receiver Skyy Moore in the second round. Moore is a "speed" slot option who can maybe eventually run some of Hill's routes, as well. He should be an immediate threat as a underneath yards-after-catch option.
Then of course, there's the returning Kelce, perhaps Mahomes' all-time favorite target, along with Mecold Hardman as a gadget option on pre-snap motion concepts.
Last season, NFL defenses finally began to slow down Mahomes and head coach Andy Reid's all-time prolific offense by playing more two-deep safety structures, with zone coverage muddling up the middle of the field, forcing Mahomes to be extra patient as a passer.
As great as Mahomes is as an improviser and playmaker, his impatience got the better of him at times in 2021.
I expect Mahomes to take another leap in 2022, evolving as a "super computer" passer within the pocket, who sometimes takes what the defense gives him.
"He was able to see some different coverages a little bit, more zone than what he's seen in the first few years," Andy Reid told The Ringer's Kevin Clark of Mahomes's 2021 season.
"And so he worked through all that, and now he's got a whole package of things in his head to counter….It was variations [of Cover 2] and it was important he saw those and as a professional—they'll help him down the road. … There's not a whole lot left people can show you," Reid said.
His offensive line is among the best in the league (center Creed Humphrey and guard Joe Thuney are on this list), as they showed down the stretch of last season after gelling together.
The AFC West, a division Kansas City has won six season in a row, is loaded now. It's perhaps the most talented division of all-time. But I would very surprised if the Chiefs surrender the crown this season.
3.
Aaron Rodgers – QB, Green Bay Packers (Last year: 4)
After what seemed like an impending divorce heading into this past offseason, the unpredictable Aaron Rodgers surprised many by singing a four-year, $200 million contract extension ($153 million guaranteed) that will likely keep him in Green Back for the rest of his career.
Rodgers, 39, is near the end. He could very well play just two more seasons of his contract with the Packers. Or, he could play himself into a new contract after this. Or he may abruptly retire after this season.
There's really no telling.
What we do know, is that he is coming off the best two-year stretch of his career, throwing for 85 touchdowns and just nine interceptions, leading the league in Total QBR in both seasons, as well as being named First-team All-Pro and NFL MVP award in both (!) campaigns.
After struggling some to find his footing in Year 1 under new head coach Matt LaFleur's Shanahan-ish, under-center, power-running and play-action passing scheme, Rodgers then quickly mastered the concepts and mixed them in with some of his shotgun, freelance passing.
Packer fans were given a second surprise this offseason, and it was rather unpleasant.
Davante Adams, Rodgers' favorite target, was dealt, at Adams' request, to the Las Vegas Raiders.
Rodgers is now left with Allen Lazard, rookie second-round pick Christian Watson, veteran Sammy Watkins, and longtime friend, slot receiver Randall Cobb (age 32) as his projected top weapons. There as concern over whether or not Green Bay had an adequate pass-catching core even with Adams in the fold, now, there's real concern.
But I believe Rodgers will make do. Rookie Romeo Doubs, a fourth-round pick that I omitted in the paragraph above, is who I see as Rodgers' eventual top target in Green Bay, even maybe by the end of this season.
And to help the passing game, the Packers have a top-tier offensive line, and the dynamic Aaron Jones, and bruising A.J. Dillon (who I think is their top back), to help take the pressure off by grinding down defenses, particularly in cold weather games later in the year.
Then there's the defense.
The Packers are well-known for sticking to their philosophy of home-grown team-building, with minimal trades and high-priced free agent acquisitions.
This past draft, Green Bay general manager Brian Gutekunst used the franchise's two first-round picks on players on defending national champion Georgia's historic defense, in linebacker Quay Walker (No. 22 overall pick) and defensive lineman Devonte Wyatt (Georgia).
Green Bay is a complete team set up for success in the next few seasons, giving Rodgers, a four-time NFL MVP searching for his second ring, a chance at a John Elway or Peyton Manning-like ending to his career.
2.
Tom Brady – QB, Tampa Bay Buccaneers (Last year: 3)
The NFL's best player of all-time, and all-time leader in wins, Super Bowl wins, games played, passing yards and touchdown passes, led the league in pass attempts (719), passing yards (5,316) and passing touchdowns (43) at the age of 44 last year.
This could be the final season for Brady, who once daringly set out to play quarterback in in the NFL until the age of 45, and now will achieve that feat, while still being the best quarterback in the game. Brady's late career push, particularly after "On to Cincinnati," is near incomprehensible. Already in the mix for the distinction of the greatest quarterback of all-time back in 2014, Brady has won four more Super Bowls in five appearances since then, and one title famously with his new team.
Those that know me, know that Brady is my favorite athlete or sports figure of all time. When he retires, there will be time to look back on his career as a whole, and what that meant to me and millions of others, but with at least one more season at play, let's get to the 2022 Bucs.
*******
This was a weird offseason for Brady, who retired, then unretired, then signed a massive broadcast deal to be FOX's version of Tony Romo for NFL coverage when he retires. The latter contract goes into effect when he's done playing, which could be after this season, but then again, if not thwarted, the overzealous Miami Dolphins almost landed a seemingly-interested Brady as a potential part-owner and quarterback this season, signaling perhaps that Brady had intentions to play past the age of 45 with a third club.
However he saw his career ending even months ago, it does seem that Brady has now settled on one last year in Tampa before finally hanging up his helmet and throwing arm.
The GOAT missed a big portion of the preseason and training camp to reportedly spend time with his family, and things have seemed a bit odd with the Bucs this preseason.
But even with some end-of-career oddities at play for Brady, he's able to block out the noise and distractions to focus better than any athlete in human history.
Tampa is going through changes along the offensive line, particularly in the interior, but the likes of Tristan Wirfs and Shaq Mason, along with Brady's super-computer processing and quick passing, should help minimize any effect that may have on the passing offense.
Leonard Fournette and the power running game should help, too. The deep-shot play-action passing to Mike Evans should still work well, as are passes to Chris Godwin in the seam and on downfield posts, when healthy.
Elsewhere, Brady convinced slot receiver Russell Gage, the seemingly spry Julio Jones, and tight end Kyle Rudolph to join the team for depth. Jones in particular looked rejuvenated in August.
Despite the unusual offseason, Brady and the Bucs are set up to win the NFC South and perhaps contend for another Super Bowl berth in what is becoming a watered-down NFC (compared to recent seasons).
If this is the last go-round for the GOAT, let's all do our best to appreciate it. I know I will (as if there was any ever doubt).
1.
 Aaron Donald – DI, Los Angeles Rams (Last year: 2)
It was time.
After three straight seasons of ranking him at my No. 2 slot, It's time to give Donald his due as No. 1.
Yes, the quarterback position is more valuable. But Donald, for my money, is inching closer to Lawrence Taylor to trump him to earn the moniker of greatest defensive player in NFL history.
Last season, he finally added a Super Bowl title to his absurd resume, and he was a major part in the action, pressuring Joe Burrow into a 4th-down incomplete pass that ended the game.
Donald is an absolute force in the interior. He's unblockable, and would do the same as an EDGE defender, but the ability create constant pressure from the interior is more valuable.
In his eight seasons, Donald has 98 sacks (most in NFL since 2014) and 23 forced fumbles. He has 59 sacks in his last four seasons.
In the last seven seasons, Donald has also been named First-team All-Pro each year, and has won the Defensive Player of the Year award three times.
PFF has also graded him as the top interior defender for seven straight seasons (he was even graded as second-best in his rookie season) in overall play. Last season, PFF graded him first among his peers in pass rush, and second as a run defender.
He also led all interior defenders in pass rush win rate (26.7%) and QB pressures (64) last year.
Simply put, he is a menace.
He turned 31 this offseason, and despite swirling rumors of a possible early retirement, Donald and Rams were able to come to terms on a contract extension that makes him the highest-paid non-QB in the NFL.
He's still clearly in the prime of his career, and his leadership, tenacity and gamesmanship (excluding a pretty recent embarrassing moment from him in joint-practice scuffle with the Bengals where he acted a bit foolish), make him one of the league's bright spots, both on and off the field.
The Rams are top-heavy talented team with a great coaching staff. They have a solid shot at competing for back-to-back Super Bowl titles, and much of that is thanks to Donald, one of the 10-to-15 (at minimum) greatest football players of all-time.