For the third straight year, I bring you, my Top 100 players list. Well, I made a Top 50 in 2019, but since increased my strenuous research project by double, as I watch film, sort players and give my takes on a piece that I begin around March or April every year, finishing up in the summer.
As we enter uncharted territory with the beginning of team training camps this week in a COVID-19 climate, there's no telling if this season can safely be played, or if it will be, at this moment. This aims to be the weirdest season in NFL history, but it appears we will have a season nonetheless.
Before diving into the list, here are some notes:
— As it's always been with this list, my criteria in ranking players is what I like to call the 70/30 rule. 70 percent of my decision to place a player on my list is based off that player's last two or three seasons of play, and 30 percent is based off their potential in 2020.
— Here are the teams with the most players on my list: 
Kansas City Chiefs (6)
Tamps Bay Buccaneers (6)
Minnesota Vikings (6)
Baltimore Ravens (5)
New Orleans Saints (5)
Philadelphia Eagles (5)
Los Angeles Chargers (5)
San Francisco 49ers (4)
New England Patriots (4)
Dallas Cowboys (4)
Seattle Seahawks (4)
Pittsburgh Steelers (4)
Tennessee Titans (4)
— The Kansas City Chiefs are also the team featuring the most top-tier players. They have four in my Top 26. The Saints are the only other team with more than two players in the top 30, with three in my Top 24.
— Here are the number of players for each position, on the list:
Quarterback (13)
Running Back (11)
Wide Receiver (19)
Tight End (4)
Tackle (5)
Guard (2)
Center (1)
Defensive Tackle (6)
EDGE (16)
Linebacker (4)
Cornerback (8)
Safety (11)
— The stand-out positions of this list are EDGE defenders (16), wide receivers (19) and running backs (11). There is a nice blend of over-30 veterans (Cameron Jordan, Von Miller, J.J. Watt, Calias Campbell, etc.) mixed with promising young talent (Nick Bosa, Myles Garrett, T.J. Watt, Joey Bosa, etc.) when it comes to edge setters, making it one of the most exciting positions. Few athletes are as exciting as NFL wide receivers, which is the group with the most volume on my list. I had to squeeze out some second-year players at the position. Last year was a promising rookie class (Deebo Samuel, Terry McLaurin, D.K. Metcalf, etc.), but only the Titans' A.J. Brown made my list. This year's rookie wide receiver class is projected to be even better. As for running backs, most in the NFL world agree that it is not wise to pay one after he's been heavily used for a few seasons. The position has been devalued to that of a phone booth or horse and buggy in today's game, but I see sort of a renaissance mixed with new-school flavor at the position. In all, 11 running backs made my list, which includes old school-style runners (Derrick Henry, Ezekiel Elliott), new-age, dual-threat wizards (Christian McCaffrey, Alvin Kamara) and everything in between (Saquon Barkley).
— Here were the 25 players that nearly made my list, but were squeezed out in the evaluation process:
Kyler Murray, QB, Arizona Cardinals 
Matthew Stafford, QB, Detroit Lions
A.J. Green, WR, Cincinnati Bengals
Arik Armstead, EDGE, San Francisco 49ers
D.J. Moore, WR, Carolina Panthers
Terry McLaurin, WR, Washington
Kirk Cousins, QB, Minnesota Vikings
Marshon Lattimore, CB, New Orleans Saints
Xavien Howard, CB, Miami Dolphins
Darius Slay, CB, Philadelphia Eagles
T.Y. Hilton, WR, Indianapolis Colts
Trey Flowers, EDGE, Detroit Lions
Mark Andrews, TE, Baltimore Ravens
Allen Robinson, WR, Chicago Bears
Bradley Chubb, EDGE, Denver Broncos
Joe Thuney, OG, New England Patriots
Demarcus Lawrence, EDGE, Dallas Cowboys
Demario Davis, LB, New Orleans Saints
La'el Collins, OT, Dallas Cowboys
Tyron Smith, OT, Dallas Cowboys
Leighton Vander Esch, LB, Dallas Cowboys
Chris Harris Jr. , CB, Los Angeles Chargers
Deebo Samuel, WR, San Francisco 49ers
D.K. Metcalf, WR, Seattle Seahawks
— As you'll notice, I have A.J. Green — Green missed all of 2019 — barely missing the cut, but have Rob Gronkowski, who sat out in 2019 and has since returned from retirement, narrowly making the list. Although the shear talent and fit of A.J. Green with Joe Burrow, combined with my 30 percent aspect (potential) of the rule above, suggests Green should be heavily considered, there are more deserving players due to their respective play the last year or two, combined with their potential going forward. Considering his age and position, I'd like to see Green on the field first. Green is a soon-to-be-32-year-old wide receiver who sat out last year. Gronk, who is 31 years old himself, makes the list mostly for his consistency as possibly the best blocking tight end of all-time, combined with his rapport with Tom Brady. I'll explain more in the list.
— I also decided to leave Philadelphia Eagles stalwart guard Brandon Brooks off the list. Brooks, who turns 31 next month, had the best year of his career last season. He was graded as the top guard in the league by PFF, with emphasis on his run blocking grade, which also led the league. When I began conducting research, watching film, and generally molding this list back in April, Brooks was initially in my Top 50. However, Brooks tore his left Achilles in June during an offseason workout, and is now expected to miss the entire 2020 season. The Eagles guard also tore his other Achilles back in 2018, and already had underwent shoulder surgery this offseason. Brooks is certainly one of the best guards in football, but considering he won't be playing this season, I decided to leave him off. Considering his age and injury status, it will be tough for Brooks to return to his past level of play, but I wouldn't count him out. Brooks is already looking forward to 2021.
— Another curious case, and omission, is Antonio Brown. There is no doubt in my mind that Antonio Brown could sign with a team next week, suit up this season, and be a top-five wide receiver. He's THAT talented. If his situation weren't as is, I'd probably include him in my top 25 or 30. That being said, considering he's not signed — and even if he were, he would be facing a suspension — and he recently announced his retirement (again) before turning back on his decision (again), I decided to leave him off for now. It doesn't necessarily feel like he's a part of the NFL community at the moment, even if he's been seen working out with Russell Wilson, garnering interest from the Seahawks and Ravens, and together with Tom Brady, holding out hope for a one-year deal with Tampa Bay.
And now, without further ado, the list…
*******
100.
 Cooper Kupp – WR, Los Angeles Rams (Last year: NR)            
A slot magician, Kupp has proven valuable to Sean McVay's offense in Los Angeles. In 2018, the offense struggled down the stretch when Kupp was lost to injury. For an offensive unit that once held Todd Gurley, Brandin Cooks and Robert Woods as playmakers, Kupp is perhaps the most important to Jared Goff's success. Kupp is Goff's safety blanket. He caught 10 touchdowns in 2019 in a comeback effort.
99.
 Lavonte David – LB, Tampa Bay Buccaneeers (Last year: NR) 
David was one of the league's best off-ball linebackers last season under new defensive coordinator Todd Bowles. The 30-year-old was in the honorable mention portion of this list last season, but deserves to be here now. He has another year or two of dominance left in him. Last season, he ranked third among linebackers, according to Pro Football Focus. 
98.
 DeVante Parker – WR, Miami Dolphins (Last year: NR) 
After four lackluster years, Parker finally pulled through as a legitimate No. 1 receiver in Year 5, just in time to ink a lucrative extension with the Dolphins. The 6-foot-3, X-type receiver pulled down 1,202 yards and nine touchdowns last year, and gave Patriots cornerback Stephon Gilmore — the Defensive Player of the Year in 2019 — fits in a Week 17 performance that saw Parker snag eight catches for 137 yards on 11 targets, mostly working against the NFL's best cornerback. To mention a fw extraordinarily hard omissions on the list, Parker essentially edged out Bengals wide receiver A.J. Green, a three-time All-Pro X-receiver who will turn 32 at the end of July, and Panthers up-and-coming No. 1 wide receiver D.J. Moore. That's saying something. Whether it's Ryan Fitzpatrick or Tua Tagovailoa throwing him the football, Parker should continue to improve.
97.
 Jadeveon Clowney  – EDGE, Tennessee Titans (Last year: 42)
Clowney, 27, still has the potential to be a game wrecker, but only shows it sparingly. He had a couple of monstrous games in Seattle, but ultimately finished the season with just three sacks, as the Seahawks ranked 29th in total sacks. It was a close call, but Clowney edged out Jaguars EDGE Yannick Ngakoue, a player with a lot of potential that should continue to flourish elsewhere (he won't be in Jacksonville much longer) but his best season remains his 2017 campaign. Ngakoue has tallied 37.5 sacks in his four seasons, but was a mess against the run last year, ranking 95th out of 103 EDGE defenders in PFF's run defense grade (51.6) in 2019. Clowney was stellar against the run last year, garnering a 80.8 grade in the same stat. And it's worth noting that Clowney has had major success pressuring the quarterback (58 pressures in 2019), regardless of his sack numbers. Judging EDGE defenders solely off sacks will leave you with misleading information on said player.
96.
Casey Hayward – CB, Los Angeles Chargers (Last year: 96)
Hayward turns 31 in September, but remains one of the most reliable players in football. He was expected to take a dip in 2019, but instead finished as the No. 3 cornerback in football according to PFF. Although he will decline at somepoint (maybe this season), he's still one of the better cover men in the NFL.
95.
Zach Ertz – TE, Philadelphia Eagles (Last year: 76)
Ertz will turn 30 in November, but remains one of the best pass-catching tight ends in the league. He's capable of playing in-line, flexed in the slot, or out wide. He's brought in 204 catches the last two seasons, and remains one of the more reliable third-down converters in football.
94.
Shaquil Barrett – EDGE, Tampa Bay Buccaneers (Last year: NR) 
After being franchise tagged by the Bucs this offseason, Barrett will look to duplicate his success from last season, where he led the league in sacks (19.5). He has room for improvement as an edge-setting run defender, and will have to show that he is a consistent force as a stand-up pass rusher in 2020, but it's clear the talent is there to continuously improve.
93.
Rob Gronkowski – TE, Tampa Bay Buccaneers (Last year: NR)
Gronk's dominance as a pass-catcher finally came to an end in 2018, but there's little doubt that he'll still be a threat in the middle of the field. He certainly should at least regain his claim as the best blocking tight end in football. Even at age 31, and while coming out of retirement, he's a top-three tight end. Thanks to their chemistry, Gronkowski's potential is maximized with Brady throwing him the football.
92.
Devin McCourty – S, New England Patriots (Last year: NR)
Even entering his age-33 season, McCourty remains one of the most reliable safeties in the league. He's classified as a free safety, and although he does often defend the deep end, McCourty also spends a lot of time in the box in Bill Belichick's three-safety scheme. His free safety-to-box-safety snap count in 2019 was 467 to 343, according to PFF. McCourty has also thrived as a man coverage defender against athletic tight ends, at times. It's no wonder New England decided to extend the veteran on a two-year deal, even at his age.
91.
 Harrison Smith – S, Minnesota Vikings (Last year: 66)
In 2017, Smith was the top-graded safety in the NFL by Pro Football Focus. Two seasons later, Smith remained the third-highest graded safety in the league at age 30. Entering his age-31 season, he remains a consistent force in the Vikings' defense, capable of playing as a deep-defending free safety, or in the box.
90.
Marcus Peters – CB, Baltimore Ravens (Last year: NR)
Known for his aggressive, play-making style — often with the risk of allowing big plays — Peters has found the perfect home in Baltimore. Peters was PFF's No. 3-graded cornerback in 2019, and second-best man coverage cornerback, while also leading the league with three pick-sixes. His seven career defensive touchdowns are the most in the NFL since 2015.
89.
 Kenny Golladay – WR, Detroit Lions (Last year: NR)
Former NFL safety and current ESPN NFL film analyst Matt Bowen says Kenny Golladay has top-five upside as a WR1 in fantasy leagues this season. Pro Bowl stats or not, the 6-foot-4 receiver has proven to be a valuable piece on the perimeter for the Lions, showcased by his 18.3 yards per catch (third best in the NFL) last season. He's one of the more underrated pass catchers in the league, as he's not often talked about despite also garnering two consecutive 1,000 yard seasons and a 11-touchdown campaign in 2019.  His best is yet to come.
88.
Anthony Harris – S, Minnesota Vikings (Last year: NR)
Harris was PFF's top-graded safety last year (both overall and in coverage) as well as their No. 3-graded safety the year before (2018). With Smith playing more of a strong safety role, Harris mans the deep end as one of the NFL's best free safeties over the past two seasons.
87.
  Dak Prescott – QB, Dallas Cowboys (Last year: NR)
After a last-minute scramble for a long-term contract fell short before the July 15th deadline (contract extension for franchise-tagged players), one of the league's better quarterbacks will now be playing on the franchise tag.
With a steady offensive line, Ezekiel Elliot, and a projected top-tier wide receiver trio (Amari Cooper, Michael Gallup, CeeDee Lamb), Prescott is in position to have a career year. He ranked fourth in ESPN's Total QBR stat (70.2) last year. Dak also ranked among the top four in 2016 and 2017.
86.
 Josh Allen – EDGE, Jacksonville Jaguars (Last year: NR)
As a rookie, last year's No. 7 overall pick tallied 10.5 sacks on a morbidly-deteriorating defense. There's much room for improvement, and if Yannick Ngakoue doesn't suit up for the Jaguars, there will be even more attention on the talented Allen, but his skill set puts him in great position going forward. There's a superstar wave of young EDGE defenders in the likes of Nick Bosa, Myles Garrett and T.J. Watt, who all shine in both pass rushing and run defense. There's potential for Allen, and maybe the Broncos' Bradley Chubb, to soon join that group.
85.
 Julian Edelman – WR, New England Patriots (Last year: 74)
Even entering his age-34 season, Edelman remains one of the NFL's best slot receivers and reliable options on key third-downs and other clutch situations.
Last season, in a bottom-level passing offense in which he was the only reliable non-James White target, Edelman's stat line was almost identical to DeAndre Hopkins, with 100 catches for a career-high 1,117 receiving yards and six scores (and a passing touchdown!). It'll be interesting monitoring Edelman's production with likely new starter Cam Newton now at the helm in New England.
84.
 Austin Ekeler – RB, Los Angeles Chargers (Last year: NR)
Ekeler wowed analysts and fantasy football owners alike in 2019, garnering 993 receiving yards and eight receiving touchdowns on 92 catches. Ekeler also showcased his rushing ability in a four-game stretch to begin the year in which he filled in for Melvin Gordon as the Chargers' starting running back.
Ekeler is certainly capable of slotting into a Christian McCaffrey-type role within the Chargers offense, as a do-it-all offensive weapon worthy of 20-plus carries a game, and the ability to be a factor in the passing game, even when aligning as a receiver in shotgun formations.
83.
Jimmy Garoppolo – QB, San Francisco 49ers (Last year: NR)
In 27 starts with the 49ers (including playoffs), Jimmy Garoppolo is 21-6 as a starter, while also leading his team to a Super Bowl in his first full season as an NFL starter.
Many may quibble with Garoppolo making this list, but he only stands to get better as he further removes himself from a torn ACL he suffered early in the 2018 season. Normally, it takes a quarterback a year to get back into the swing of things, in terms of pocket presence and mobility, after such an injury — See: the difference between Tom Brady's 2009 and 2010 seasons after his brutal opening day ACL tear in 2008.
As Garoppolo gains experience in Kyle Shanahan's system, the team will begin to rely more on his right arm, as opposed to some of the run-heavy game plans we saw during the 2019 playoffs, which includes a 49ers win in which Garoppolo attempted eight passes.
Despite the success of Shanahan's outside zone rushing scheme, there were times where Garoppolo carried the team in the clutch, like in San Francisco's 48-46 win in New Orleans.
Yes, he was underwhelming down the stretch of Super Bowl 54, which includes a missed throw on a possible touchdown pass to Emmanuel Sanders, but he only stands to learn from such an experience. His best days are ahead of him.
82.
Tyler Lockett– WR, Seattle Seahawks (Last year: NR)
Since becoming one of Russel Wilson's top targets as a rookie in 2015, only Tom Brady to Rob Gronkowski has been a more efficient connection than Wilson to Tyler Lockett.
As a quick route technician working out of the slot, Locket caught an absurd 74.8 percent of his passes in 2019.
Additionally, last season Wilson had a 125.9 passer rating when targeting Lockett, which was the second year in a row that number was above 125. When a play is needed, the most underrated quarterback in the NFL looks toward perhaps the league's most underrated wide receiver.
81.
  A.J. Brown – WR, Tennessee Titans (Last year: NR)
The only 2019 rookie wide receiver to make this list, Brown hit the ground running as a bonafide No. 1 WR with size (6-foot-1, 226 pounds) and shiftiness. He led all wide receivers in yards after catch (YAC — 8.9) in 2019, demonstrating his ability to make plays with the football. That number, and his receiving ability in the intermediary part of the field on in-cutting routes, helped shape his phenomenal yards per catch (20.2), which was the league's second-best mark (behind the Chargers' Mike Williams).
As the best receiver out of a fun 2019 wide receiver class (D.K. Metcalf, Terry McLaurin, Deebo Samuel, etc.), Brown is player with All-Pro caliber potential going forward. Notice I said All-Pro, not Pro Bowl. There is a major difference between the distinctions, with the former being much more noteworthy.
80.
 Earl Thomas– S, Free Agent (Last year: 93)
Thomas found success in his lone season in Baltimore, holding down the backend as a free safety in the Ravens' Cover 1-heavy scheme. Because of a training camp altercation with Chuck Clark — and presumably more conflict — the Ravens recently released Thomas, making him a quality free agent. He's older now (age 31), but is still one of the best safeties in football in terms of range. His ability to go sideline to sideline while reading the quarterback is second only to Ed Reed this century.
79.
Amari Cooper – WR, Dallas Cowboys (Last year: 67)
Cooper remains one of the better playmakers at wide receiver due to his route-running ability. In his first full season with Dallas, he had the best season of his career. His rapport with Dak Prescott is something the Cowboys would like to capture for the long-term.
Dallas will attempt to lock up Prescott after the season after rewarding Cooper this offseason with a hefty five-year extension worth $100 million.
78.
Carson Wentz – QB, Philadelphia Eagles (Last year: 59)
Wentz has yet to recapture the magic he had during his 2017 campaign, but he was certainly not in the best position to succeed last year. Due mostly to injuries, Philadelphia fielded a wide receiving core that rivaled New England's as one of the more slower, inefficient groups.
With the return of DeSean Jackson, and additional speed at receiver (drafting of Jalen Reagor, John Hightower) added through the draft, Wentz is better equipped for success in 2020. We should expect him to improve mightily.
77.
 Akiem Hicks – DT, Chicago Bears (Last year: 32)
After having the best season of his career in 2018, Hicks' play fell back from phenomenal to just, good, in 2019. He's still one of the best overall defensive lineman in the NFL in the interior. He was great against the run last year for a defense that regressed some.
76.
Cam Newton – QB, New England Patriots (Last year: 58)
Newton's inconsistency, recent injury history and recent play are enough to leave him off this list.
But alas, the potential (30 percent!) of a 31-year-old, highly-motivated Newton with Bill Belichick is too strong. The 2015 NFL MVP signed perhaps the biggest bargain-bin contract in league history last month — a one-year, incentive-laden deal worth $7.5 million if all stipulations are met, but is otherwise a near-league minimum deal with a base salary of $1.05 million (550k guaranteed) for just the 2020 season.
Of course, he'll technically need to beat out Jarrett Stidham in August for the starting job, but the job of replacing Tom Brady in New England — which sounds crazy to say — is essentially Newton's. Look for a mix of Brady-era staples and some new principles (QB power, zone-read, pistol formation, etc.) from offensive coordinator Josh McDaniels this year.
Despite losing in his last eight starts, Newton is set up for success in New England and belongs on the list.
75.
Justin Simmons – S, Denver Broncos (Last year: NR)
Simmons was a Second-team All-Pro in 2019, as well as the No. 2-graded safety in the NFL in both coverage and overall play, according to Pro Football Focus. John Elway and the Broncos would be wise to lock him up to a long-term deal next offseason. Simmons is a cornerstone player for Denver, who has benefited greatly from his play in the backend. He's a major part of their swift rebuild that may net a playoff spot in 2020.
74.
 Byron Jones – CB, Miami Dolphins (Last year: 88)
Dolphins head coach Brian Flores, a Bill Belichick disciple, is paying Byron Jones big money to fill the Stephon Gilmore role in Miami as a man coverage-based, No. 1 cornerback opposite fellow shutdown corner Xavien Howard (who is off the list in 2020 after a rough, injury-ridden 2019). Jones' size and coverage skills make him the idea fit for this role. The UConn alum will help the lead the charge of the Dolphins' new identity on defense.
73.
Courtland Sutton  – WR, Denver Broncos (Last year: NR)
The 6-foot-4, 216 pound beast on the perimeter is the perfect No. 1 wide receiver for Drew Lock, who also has rookies Jerry Jeudy and K.J. Hamler, and tight end Noah Fant, to form a promising pass-catching nucleus behind the second-year quarterback and capable running back duo (Phillip Lindsay and Melvin Gordon).
Still, it's Sutton who is the top playmaker on the team. He only played a few games with Lock down the stretch, yet still grabbed 1,112 receiving yards and six scores mostly with sub-par quarterback play throughout the year. He's a prototypical, big-bodied X-receiver.
72.
Ben Roethlisberger – QB, Pittsburgh Steelers (Last year: 35)
After missing virtually all of last season, Big Ben returns at age 38 to write the final chapter of his storied career. Will this be his last season? Or will he play a few more? His soon-to-be seventeenth season as quarterback with the Steelers put him tied for second all-time for most seasons at QB with one team, trailing only Tom Brady's 20 years in New England.
But enough with the theatrics. Why does Ben belong on this list? Because he's still a capable starting quarterback with top 10-value. He doesn't need to be anywhere near that for the Steelers — a team that went 9-7 with awful QB play in 2019 — to succeed in 2020, but expect him to have a moderately successful comeback season nonetheless.
71.
Chris Godwin – WR, Tampa Bay Buccaneers (Last year: NR)
Godwin, a 6-foot-1 playmaker who lines up mostly in the slot, was PFF's top-graded wide receiver in the NFL last season (90.7). Only Michael Thomas had a better PFF receiving grade.
With Tom Brady now at the helm in Tampa, it'll be interesting to see how the 43-year-old works with Godwin, who is more of a downfield, Z/slot receiver with deep and intermediate ability, as opposed to a possession slot receiver that Brady is accustomed to working with. The GOAT's arm will be tested.
Still, Godwin can also produce underneath, as evident by his 591 yards after the catch in 2019, a mark that led all wide receivers. At 24 years old, and entering just his fourth season, his best is likely to come.
70.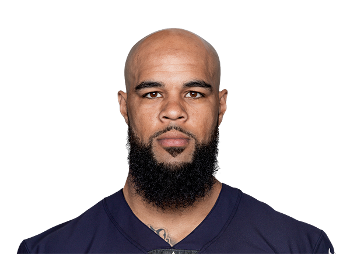 Keenan Allen – WR, Los Angeles Chargers (Last year: 44)
With 303 catches in the last three seasons, Keenan Allen has shaken off early-career injuries to remain one of the most consistent playmakers in football.
At 6-foot-2, 210 pounds, he works mostly out of the slot as a route-running extraordinaire despite sub-par speed — at NFL standards —  for the position. He's seems like an older age 28, considering he's entering his eight season and has suffered some gruesome knee and kidney injuries, but he still has much more left in the tank.
He should once again be among the most-targeted pass catchers in football in 2020.
69.
 David Bakhtiari – OT, Green Bay Packers (Last year: 39)
Bakhitiari remains one of the most reliable tackles in football. He ranked second in pass blocking grade in 2019, according to PFF. He's one of the Packers' cornerstone players, and will continue to be a force this season, as well as a reliable pass rush safeguard to Aaron Rodgers.
68.
Marlon Humphrey – CB, Baltimore Ravens (Last year: 100)
The Ravens, a team rich in defensive tradition, were able to build yet another formidable unit with much help from Humphrey, who has developed into one of the best young cornerbacks in the NFL. Last year he was one of the top cornerbacks in man coverage, both from the slot and the perimeter. The Ravens and the Patriots were in a tier of their own last season in terms of Cover 1 efficiency. But where New England often used a "robber" to take away crossing routes, Ravens cornerbacks often did not have that luxury, as Baltimore blitzed on 60 percent of their Cover 1 snaps. Humphrey proved his worth as a an excellent cover-man in 2019, earning him First-team All-Pro honors. He should only improve from here.
67.
 Mitchell Schwartz – OT, Kansas City Chiefs (Last year: 63)
Schwartz, who has been named an All-Pro in each of the last four seasons, was snubbed from ESPN's Top 10 tackles list (voted on by NFL scouts and front office personnel) despite remaining one of the most reliable offensive lineman in football. The 31-year-old is a fixture up front. As the great Tony Reali pointed out on Twitter recently, on 834 pass blocking plays in 2019, Schwartz allowed Patrick Mahomes to be touched just five times.
66.
  Stefon Diggs – WR, Buffalo Bills (Last year: NR)
Diggs is on a short list with the league's best route runners that includes Keenan Allen, DeVante Adams and Antonio Brown when playing. Diggs will now be Josh Allen's No. 1 receiver in Buffalo after partly forcing himself out of Minnesota. Allen's accuracy is not his strong suit, which could spell problems for Diggs and his fluid route-running and awareness. Still, it's impossible not to improve with the addition of Diggs to a pass-catching core. Diggs ranked 4th last year in yards per reception (17.9) and remains one of the better intermediate and deep threats in the league.
65.
Jason Kelce – C, Philadelphia Eagles (Last year: 61)
Kelce remains the best center in football for a team that prides themselves in steady offensive line play. The soon-to-be 33-year-old has been named a First-team All-Pro in each of the last three seasons, while also being PFF's top-graded center in all three years.
64.
  Danielle Hunter – EDGE, Minnesota Vikings (Last year: NR)
Hunter notched 14.5 sacks for the second year in a row last season working as a terrorizing EDGE defender along the Vikings defense line. He was also one of the top pass rushers in terms of overall pressures. Now that his production has skyrocketed, his praise should soon catch up. He's underrated.
63.
 Eddie Jackson – S, Chicago Bears (Last year: 51)
His play dipped last year, but so did Khalil Mack's and the majority of the Bears defense's. Don't let last year fool you, he's one of the best safeties in football. He'll pick it back up this season.
62.
Joe Mixon – RB, Cincinnati Bengals (Last year: NR)
It's hard to produce or stand out league-wide on a team such as last year's Bengals squad, but Joe Mixon did just that. At 6-foot-1, 220 pounds, he's one of the bigger feature backs in football. A nice blend of old-school, hard running and new-age athleticism, Mixon should help take some pressure of Bengals rookie quarterback Joe Burrow in 2020.
61.
Alvin Kamara – RB, New Orleans Saints (Last year: 20)
After a booming 2018 season, he wasn't quite the same in 2019. Injuries certainly played a part. Still, he remains one of the most dynamic players in football, and best pass-catching running backs after Christian McCaffrey. Kamara has notched exactly 81 catches in each of the last three seasons, and averages an insane 5.0 yards per carry on the ground. He has 37 total touchdowns in just three seasons, but his number of scores dropped from 18 to six in 2019. He's set to bounce back this season.
60.
Adam Thielen – WR, Minnesota Vikings (Last year: 43)
An ankle injury derailed his 2019 season. He'll be 30 by the end of August, but is set up for a monster season as the Vikings' No. 1 receiver once more. With Diggs gone, expect a boatload of targets to come his way. He can play on the perimeter and as a "Big" slot receiver.
59.
Za'Darius Smith – EDGE, Green Bay Packers (Last year: NR)
Smith was a monstrous offseason addition for the Packers last season. With the exception of maybe Nick Bosa in San Francisco, no other defensive newcomer transformed a defense like Smith did in 2019. He notched 13.5 sacks, led the league in total pressures (93) and notched one of the highest-graded seasons in terms of pass rushing and coverage as an EDGE defender, according to PFF.
58.
Tyrann Mathieu – S, Kansas City Chiefs (Last year: 86)
Last year's list showcased a trend in the rising importance of players who work out of the slot, on both offense and defense. As a safety/nickel back hybrid, Tyrann Mathieu showed his worth by picking up the slack in a lackluster secondary, making things difficult for quarterbacks over the middle. The Chiefs likely wouldn't have had enough talent on defense to win the Super Bowl without him.
57.
 Lane Johnson – OT, Philadelphia Eagles (Last year: NR)
Johnson has been consistently great as the Eagles right tackle over the past few seasons. In 2019, he allowed just one sack and posted the highest run-blocking grade for a tackle, according to PFF.
56.
 Josh Jacobs – RB, Las Vegas Raiders (Last year: NR)
In just 13 games last season, Jacobs posted 4.8 yards per carry while averaging 88.5 yards rushing per game, which was good for third in the league. The Raiders relied heavily on the rookie to produce on offense. That'll be the case again in 2020, as the franchise opens up their new stadium in Las Vegas. At least they have one of the game's best young running backs.
55.
  Eric Kendricks – LB, Minnesota Vikings (Last year: NR)
He was PFF's second-highest graded off-ball linebacker last year. Kendricks excels in pass coverage in an era in which teams rightly covet linebackers of that variety. He's no slouch in run coverage, either.
54.
 Nick Chubb – RB, Cleveland Browns (Last year: NR)
Chubb ran for 1,494 rushing yards last season while averaging 5.1 yards per carry, a ridiculous feet. New Browns head coach Kevin Stefanski (former Vikings OC) should be able to use multiple tight ends and an outside zone rushing scheme to further Chubb's excellence in 2020. Chubb excels in fighting through contact and breaking tackles to gain extra yardage. He's a workhorse back. He was also PFF's top-rated running back (88.7) last season.
53.
Derwin James – S, Los Angeles Chargers (Last year: 30)
James missed all but five games last season due to a stress fracture in his right foot. The Chargers' defense suffered without him. James is one of the most versatile players in the NFL, capable of playing as a deep safety, box safety, linebacker or cornerback. He can play both man or zone coverage in any scheme. Let's hope NFL fans don't have to suffer, too, and we get a healthy Derwin on the field in 2020.
52.
Mike Evans – WR, Tampa Bay Buccaneers (Last year: 68)
It'll be interesting to see how Evans, a 6-foot-5, giant X-receiver meshes with a 43-year-old Tom Brady. Brady excelled in his prime with Randy Moss as a deep threat, and later turned back the clock at age 40 with Brandin Cooks as a speedy downfield option. Evans is more of a jump ball machine with excellent hands and underrated route-running and awareness. Considering Brady's work with Gronk over the years, Evans' top-notch catch radius should help Brady adjust to Bruce Arians' offense. Regardless, Evans is one of the best perimeter receivers in the game.
51.
 Ronnie Stanley – OT, Baltimore Ravens (Last year: NR)
Stanley, the No. 6 overall pick in 2016, came into his own in Year 4 as the left tackle for one of the best rushing offenses of all time. He was rightly named First-team All-Pro last year, but ironically, it was mostly his pass blocking that earned him the honor. Stanley notched one of PFF's highest-graded pass-blocking seasons (93.7) by a tackle ever, and was the second-best graded tackle overall in 2019.
50.
 Darius Leonard – LB, Indianapolis Colts (Last year: 65)
Leonard is a do-it-all force, and perhaps the best off-ball linebacker in football after Bobby Wagner. His light frame and quickness make him perfect for today's game. He excels in sideline-to-sideline play and zone coverage.
49.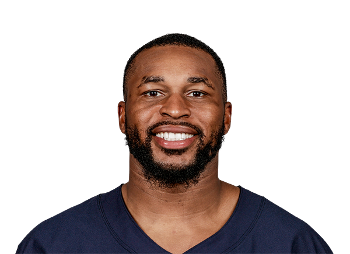 Kevin Byard – S, Tennessee Titans (Last year: 83)
Byard has 17 interceptions in the last three seasons, one of the top numbers for a safety. His five-year deal last offseason was the richest contract in NFL history for his position. Byard has proven to be a tough player to play against for all types of quarterbacks, stemming from Tom Brady to Lamar Jackson. He picked off Jackson early in last year's shocking AFC Divisional Playoff where the Titans upended the Ravens, setting the tone for Baltimore's night of misery. He's an enforcer who helps lead the way for Mike Vrabel's tough Tennessee squad with attitude.
48.
Aaron Jones – RB, Green Bay Packers (Last year: NR)
Jones' 19 total touchdowns tied Christian McCaffrey for the highest mark last season. He's dual-threat running back who not only excels in the passing game, but can line up on the line as a receiver in shotgun spread formations. But under head coach Matt LaFluer, the Packers now use more 12 personnel (1 RB, 2 TE, 2 WR) and zone-rushing schemes from the Shanahan tree. Jones has proven the ability to flourish in multiple offenses over the past two years, and remains an valuable offensive asset for Green Bay.
47.
Minkah Fitzpatrick – S, Pittsburgh Steelers (Last year: NR) 
Pittsburgh traded their first-round pick to Miami for the versatile Minkah Fitzpatrick last year, and the decision ultimately was a sound one. The Steelers pick (No. 18 overall) was essentially used to select the 23-year-old defensive back Swiss army knife who changed the landscape of the Steelers defense. He can play free safety (where he played the majority of snaps in 2019, according to PFF), as a box safety, in the slot, or even out wide in man coverage. It's that kind of versatility that's sorely needed in any NFL defense because of the style of today's game.
46.
Davante Adams – WR, Green Bay Packers (Last year: 64)
Adams notched 83 catches on 127 targets in 12 games last season as the Packers' No. 1 receiver. Considering the lack of talent across the rest of their pass-catching arsenal, what Adams has done recently in Green Bay has been extra impressive. He remains one of the best route-runners in football. Everything he does is fluid.
45.
Jamal Adams – S, Seattle Seahawks (Last year: 47)
Seattle traded a massive haul — including two first-round picks and a third-round pick — to the New York Jets in exchange for perhaps the best safety in the NFL. At face value, the trade suggests the Seahawks will look to partly recreate their Legion-of-Boom defensive glory days by using Adams in the Earl Thomas role as a rangy, Cover 3, deep safety. However, Adams actually played more snaps in the box (401) than he did as a free safety (297) last season. As great as he is in deep coverage, he is also a capable man coverage defender versus athletic tight ends, and is also one of the best pass rushing safeties in football. He's an all-around playmaker. Look for the Seahawks to move him all around the board, especially since Quandre Diggs capable of handling free safety duties.
44.
Grady Jarrett – DT, Atlanta Falcons (Last year: 46)
He doesn't get enough credit as one of the best interior defenders in the NFL. He's been of the better pass rushers at defensive tackle for quite some time, but it's his improvement in run coverage that has made him a complete player. He was just one of four interior defenders to grade above an 80 in both pass-rushing and run defense last season for PFF. The Falcons are in need of help around him (and Deion Jones) on defense, but having Jarrett is a good start.
43.
Matt Ryan – QB, Atlanta Falcons (Last year: 38)
The Falcons were riddled with injuries in 2019. They began the season 3-9 before winning their last four games. According to PFF, Matt Ryan had his worst season since 2009. The year was a mess overall, but by the end of the season, there were reasons for optimism. The consistency of Ryan, who has been one of the better quarterbacks or the last decade-plus, is one thing Atlanta should be thankful for. The 35-year-old is in position to bounce back in 2019, as he enters perhaps the tail end of his career. With Julio Jones, Calvin Ridley and newcomers Hayden Hurst (TE) and Todd Gurley, expect there is a capable arsenal for Ryan to thrive with his passing prowess. I sense a good season coming from him. He'll need it in a tough AFC South that now features Drew Brees and Tom Brady.
42.
Richard Sherman – CB, San Francisco 49ers (Last year: NR) 
In a bounce-back effort for the ages, Sherman adjusted to life as a veteran by regaining his position as an outspoken team leader for an NFC champion team, a familiar role for him. Sherman finished the season as the top-ranked cornerback in the NFL, according to Pro Football Focus (90.3 grade). He's lost a bit of speed and quickness, but he's still a technician as a press-coverage boundary cornerback in San Francisco's Cover 3 scheme.
41.
Chandler Jones – EDGE, Arizona Cardinals (Last year: 54)
Since coming over to Arizona from New England in 2016, no one has had more sacks (60) than Chandler Jones. The two-time All-Pro can thrive as a stand-up EDGE in a 3-4 or as a 4-3-style defensive end on the line. Only Tampa Bay's Shaquil Barrett (19.5) notched more sacks than Jones' 19 last season. There are EDGE defenders that are perhaps more complete players, but you could make the case that Jones has been the best pure pass rusher at that spot over the last three or four years.
40.
  Dalvin Cook – RB, Minnesota Vikings (Last year: NR)
The thing with a Shanahan-style offense (in which Minnesota runs under OC Gary Kubiak) is that the outside-zone rushing scheme treats running backs well. Heck, Rueben Droughns, a fullback, ran for 1,240 yards in 2004 under Mike Shanahan's Denver Broncos. So, there's room for skepticism when gauging running back's production in a Shanahan scheme.
That being said, we can throw that notion out the window here.
Dalvin Cook is one of the best running backs in football, utilizing his talents as a superb cutback runner who dazzles with quickness and tackle-breaking efficiency. On top of Cook's 1,135 rushing yards and 13 rushing scores in 2019, he also caught 53 passes. He's the perfect do-it-all player for Minnesota's scheme.
39.
Odell Beckham Jr. – WR, Cleveland Browns (Last year: 16)
Kudos to Odell for tweeting out that there's "unfinished business" in Cleveland. That's certainly true. Last season was a mess for the hyped-up Browns. But when you can call a 74-catch, 1,035-yard season a disappointment as a wide receiver, we know we're talking about a special player.
With a new head coach and scheme coming to Cleveland, expect a bounce-back season for Beckham, Baker Mayfield, and the Cleveland offense.
38.
DeForest Buckner – DT, Indianapolis Colts (Last year: 91)
One of the more under-appreciated players in pro football, Buckner is a force along the interior. The Colts traded their No. 13 pick from this past draft — an extremely valuable piece — to the 49ers n order to obtain the 26-year-old. Last season, Buckner's presence in the interior allowed the likes of Nick Bosa, Arik Armstead and Dee Ford to feast in one-on-one matchups along the edge. With Buckner, Darius Leonard and linebacker Bobby Okereke now in the front seven, Indianapolis GM Chris Ballard has done a great job of building up his defensive unit.
37.
  Ryan Ramczyk  – OT, New Orleans Saints (Last year: NR)
Ramczyk is the highest-ranked tackle and third-highest ranked offensive lineman on my list. The two-time All-Pro has been a beast at right tackle since joining the Saints as a first-round pick (No. 32) in 2017.
He was PFF's highest-graded tackle (90.9) in 2019, and his 91.8 run-blocking grade was the best among lineman who played most or all of the season. He also didn't allow a single sack.
36.
 Cameron Heyward – EDGE, Pittsburgh Steelers (Last year: 85)
In last year's list, I detailed Heyward's game as sort of a 2010's version of Richard Seymour. Heyward can act as a 3-4-style defensive end or 4-3-style defensive tackle. He mostly plays as an interior defender in Pittsburgh's Nickel 2-4-5 scheme with 3-4 principles — sort of like New England's base defense last season. I also noted that Heyward's best years may be behind him.
I was wrong.
Heyward, 31, had his best season in 2019, tallying nine sacks and the highest grade (91.5) of any interior defender not named Aaron Donald. He was phenomenal both against the run and rushing the passer. With fellow interior defender Stephon Tuitt out of Pittsburgh's lineup for 10 games, Heyward stepped up to the plate. His inside presence was key in allowing T.J. Watt to have a career year as an EDGE defender.
35.
Jalen Ramsey – CB, Los Angeles Rams (Last year: 24) 
As the Rams attempt to reverse course on their over spending by cutting bait with others, they appear to be content with spending a boatload of money (and two first-round picks in a trade to Jacksonville) on Aaron Donald and Ramsey, figuring they have the NFL's best non-QB and a top-three cornerback. They'd be right on both fronts, even if their trade for Ramsey was steep. The former Jaguar can play any coverage, but also thrives in Cover 3. The COVID-19 pandemic may hinder his ability to feel comfortable entering his first full season as a Ram, but with half a season already under his belt out in LA, that shouldn't be a problem for the boisterous cornerback, who happens to be the most talented in the league at his position. Ramsey struggled last year, adjusting to his new team, but I don't seem him continuing down that path going forward. He'll return to his old self, or close to it.
34.
  Zack Martin – OG, Dallas Cowboys (Last year: 40)
Martin has played six NFL seasons and has made six All-Pro teams. Quite simply, he's an animal up front.
Last season he was the third-highest graded guard on PFF. He's been among the top-five graded guards every year he's been in the league. His pass-blocking grade (90.8) was the top mark by far for his position. He will continue to be a mauler at guard for years to come. He's the second-highest ranked offensive lineman on my list.
33.
 Fletcher Cox – DT, Philadelphia Eagles (Last year: 19)
Another defensive tackle who qualifies for the "not-talked-about-enough" list is Fletcher Cox.
He'll turn 30 in December, but should continue to shine as a do-it-all force that creates a ton of inside pressure on the quarterback, even if his sack numbers don't show it.
32.
Calais Campbell – EDGE, Baltimore Ravens (Last year: 49)
If Cam Newton to New England is the "How did the NFL let this happen?" storyline on the offensive side of the ball, Calias Campbell being traded from the Jaguars to the Ravens for a measly fifth-round pick wins defensive honors.
Sure, he'll be 34 years old by the time the season starts, but his versatility and run coverage will make a huge difference along a Ravens' defensive line that was gashed by Derrick Henry and the Titans in their playoff loss last January.
Campbell does work as both an interior presence and EDGE rusher, and fits base defenses with both 3-4 and 4-3 principles (most teams now use Nickel personnel with five defensive backs as a base, but still employ principles of the 4-3 and 3-4).
His PFF run blocking grade (90.6) in 2019 was best among all EDGE defenders and second for interior defensive lineman. His overall PFF grade was third-best among interior lineman. Furthermore, Campbell's veteran presence should elevate him to a team-captain-ish role on the team if he isn't literally elected as a captain. The addition of both Campbell and Derek Wolfe will work wonders for the Ravens both on and off the field. It's Super Bowl or bust for Baltimore.
31.
 Ezekiel Elliott – RB, Dallas Cowboys (Last year: 12)
After earning his mega-extension before last season, Elliott became the fifth running back in NFL history to rush for over 5,000 yards before the age of 25. The two-time All-Pro finally turned 25 last week, and should continue his ascension up the all-time rushing list. He ran for 1,387 yards and 12 scores last season with a 4.5 average per rush. That was somehow overlooked, as he stills chasing the magic that came with his rookie year in 2016. The Cowboys offensive line remains one of the league's best  units, but is not quite as good as it was in 2016. Great offensive line or not, Elliott is one of the best downhill runners in football with excellent vision and stamina.
30.
  J.J. Watt – EDGE, Houston Texans (Last year: 8)
Watt again missed valuable time with an injury after tearing his pectoral halfway through last season. But in eight games, he notched an 88.9 PFF pass-rushing grade, good for sixth-best among EDGE defenders.
Watt's last full season (2018) was a First-team All-Pro sensation, hence his high rank on my list last season, but the problem is his three seasons surrounding that campaign (2016, 2017, 2019) have added up to just 16 games total, meaning he's missed 32 regular season games to injury since 2016. That's two full seasons in four years. He's 31 years old now, but can still be a force up front.
29.
 Derrick Henry – RB, Tennessee Titans (Last year: NR)
Simply put, Henry is a dominant force at the running back position. With size (6-foot-3, 247 pounds), strength and power, the 26-year-old bell cow back is the perfect antidote for smaller and quicker defenses often employed in today's game.
Despite his downhill running ability, Henry has enough speed to get to the edge, putting fear in opposing defensive backs. If he reaches the second level behind the front seven, he's likely to break past safeties for a big gain. He ran for a season-high 1,540 yards on 303 carries last season, good for a whopping 5.1 average, while also adding 18 touchdowns (16 rush, two receiving). He was the only player in the NFL to rush for over 100 yards per game (102.7) and also gained a whopping 1,268 yards after contact in 2019.
Things quickly improved for the Titans when they replaced quarterback Marcus Mariota with Ryan Tannehill, but it was mostly Henry's running down the cold weather stretch that led to Tennessee to an unlikely AFC Championship Game appearance. Henry ran for 446 yards on 83 carries (5.4 average) in the Titans' three playing games.
In an age where teams are passing on paying their star running backs to long-term deals  — and rightfully so, for the most part — you have to feel good for Henry, who signed a four-year, $50 contract with $25.5 million guaranteed, a few weeks ago.
28.
 Von Miller – EDGE, Denver Broncos (Last year: 9)
After finishing among PFF's top-four graded EDGE defenders in each of his first eight seasons, Miller slipped to 22nd in 2019. Could his best years as a pass rusher be behind him? Possibly. But I'd be willing to bet we see a bounce-back season from the 31-year-old with a healthy Bradley Chubb rushing from the other side.
With Drew Lock and an offense with a lot of potential, and a defense fielding Miller, Chubb and newcomers Jurrell Casey (DT) and A.J. Bouye (CB), the Broncos have sort of a pre-season 2019 49ers feel to them. If Denver is to meet expectations, they'll need a big year from Miller, and he's certainly still capable.
27.
  Deshaun Watson – QB, Houston Texans (Last year: 80)
Watson is one of the more promising young quarterbacks in football, and is one of a few talented young field generals (Patrick Mahomes, Lamar Jackson, Kyler Murray, etc.) that has helped usher in a new era of football featuring forward-thinking coaches and front offices building around dual-threat quarterbacks.
Unfortunately, Bill O'Brien the GM has had issues surrounding Watson with a talented squad that can consistently stand up to the likes of Kansas City, Baltimore and perhaps, New England, in the AFC.
Even with left tackle Laramey Tunsil, the Texans' offensive line is a mess, often sending Watson into a frenzy that includes making plays on the move while running for his safety, away from a pass rush.
Houston's 16-point comeback win over the Bills in their AFC Wild Card matchup was a good illustration of Watson's capabilities as a franchise quarterback. Despite DeAndre Hopkins' departure, a trio of Will Fuller IV, Brandin Cooks and Randall Cobb, along with running back David Johnson, is a sneaky-good lineup. Watson and O'Brien the coach (not to be confused with O'Brien, the GM) should be able to parlay this into another AFC South title, but will that alone be enough to comfort Watson into taking a long-term, big-money deal to stay in Houston? Certainly, money talks, but Watson's future in Houston may be something to monitor in the next year or two.
26.
 Travis Kelce – TE, Kansas City Chiefs (Last year: 36)
Kelce topped 1,200 yards receiving for the second consecutive season last year, with his 97 catches garnering a total of 200 in his last two seasons.
He's improved some as a blocker, but his strength is ability as a "jumbo" wide receiver with ridiculous shake-and-bake agility and route-running smoothness for someone of his size — 6-foot-5, 260 pounds. Considering the way he moves, there hasn't quite been a 'Y' playmaker like Kelce. He's a special pass catcher. Kelce turns 31 in October, but should continue to produce big numbers for the next season or two.
25.
 Chris Jones – DT, Kansas City Chiefs (Last year: 71)
The Chiefs were wise to lock up Jones this offseason as a cornerstone piece (along with Patrick Mahomes and Tyreek Hill) for years to come. He's the best interior pass rusher in the NFL after Aaron Donald, and has improved some as a run defender. His knockdowns on some of Jimmy Garoppolo's passes late in Super Bowl 54 were a major part of the Chiefs' comeback victory. He'll only get better. The Chiefs can build around him up front.
24.
Cameron Jordan – EDGE, New Orleans Saints (Last year: 28)
Jordan, 31, is another overlooked EDGE defender in the mold of Fletcher Cox and Grady Jarrett in the interior. In his nine seasons, he has yet to miss a game, while garnering five double-digit sack efforts in the last nine years, which includes a career-high 15.5 takedowns in 2019.
He is just about equally effective both against the run and rushing the passer, and has remained consistent enough to be named to the NFL's 2010s All-Decade Team, opposite Calias Campbell on the EDGE.
23.
 Joey Bosa – EDGE, Los Angeles Chargers (Last year: 25)
After missing time with a foot injury in 2018, Joey Bosa quietly returned to forming 2019, notching 11.5 sacks en route to being PFF's fifth-graded EDGE defenders. His brother stole most of his thunder last season, but only T.J. Watt and Myles Garrett notched a better PFF pass rush grade (90.3) at his position. Joey is just turned 25 years old, and has room for improvement. That's a scary thought.
22.
Tyreek Hill – WR, Kansas City Chiefs (Last year: 26)
With a never-before-seen blend of speed, agility, burst and tough-it-out, hold-on-to-the-ball catch ability, Hill is the definition of a mighty mouse playmaker with peak explosiveness.
Hill, 26, already owns the most 60-yard-plus touchdowns (16) in NFL History, and averages a whopping 40.8 yards per touchdown. He's on a short list with the likes of Randy Moss and prime DeSean Jackson as one of the greatest deep threats of all time. Additionally, he has otherworldly after-the-catch ability. He's the most unique wide receiver in the NFL, and when paired with perhaps the best pass-catching tight end and the most talented quarterback of all-time, the Chiefs are virtually unstoppable on offense when everyone is clicking.
21.
DeAndre Hopkins – WR, Arizona Cardinals (Last year: 13)
Hopkins was my highest-ranked receiver last season, and remains in my top three heading into 2020 with his new club. He doesn't have the explosiveness or speed of a Tyreek Hill, or ridiculous size of a Mike Evans or Julio Jones, but he makes it work with some of the best hands this game has ever seen.
Having just turned 28 this summer, he has ample time to continue climbing up the receiving record books as a reliable No. 1 target for young phenom Kyler Murray in Arizona.
20. 
  Bobby Wagner – LB, Seattle Seahawks (Last year: 10)
He had a subpar year by his standards in 2019, but was still one of the best off-ball linebackers in the game. He just turned 30, but remains in the back-end of his prime as the NFL's premier linebacker and field general. Seattle hasn't quite hit on their draft picks over the last few years, but they were still wise to build their team around both Russell Wilson and Wagner in the post-Legion-of-Boom era.
19.
Julio Jones – WR, Atlanta Falcons (Last year: 22)
Entering his age-31 season, there is still a viable case for Jones being the best receiver in football. In a rough year for the Falcons, Jones quietly posted a 99-catch, 1,394-yard season that somehow is his worst campaign since 2013, in terms of statistical production. That's absolutely insane.
Over the past six seasons, Jones has averaged 103 catches and 1,565 receiving yards per year. Expect him to continue that pace in 2020.
18.
Saquon Barkley – RB, New York Giants (Last year: 17)
It's hard to dock Barkley because of his subpar offensive line and lack of an overall offense. All eyes are on him. Yet, he produced almost 1,500 total yards and eight scores in 13 games last season.
At 6-foot, 233 pounds with size, speed and power, the 23-year-old has yet to scratch the surface of what he can accomplish. He's the most talented running back in football, and one of the most physically-gifted athletic freaks in all of sports.
17.
 Myles Garrett – EDGE, Cleveland Browns (Last year: 34)
In hopes of putting last year's debacle with Steelers quarterback Mason Rudolph behind him, Garrett enters 2020 with a massive new contract and a renewed sense of purpose.
Garrett somehow notched 10 sacks in 10 games played last year, and was the No. 1 pass rusher in terms of PFF's grading system before being suspended for the rest of the year after the incident. Like the 2019 Cleveland Browns in general, Garrett and the reset of the talented players on that squad are ready to leave the past where it belongs in hopes of reaching the postseason in 2020 with new head coach Kevin Stefanski.
16.
  T.J. Watt – EDGE, Pittsburgh Steelers (Last year: NR)
Watt, 25, finished second in DPOY voting last year for good reason. He increased his sack total (14.5) for the third year in a row, giving him 34.5 in his first three seasons. He was also graded as PFF's top EDGE defender both overall (91.3) and rushing the passer (91.7).
He's a monster in all facets as a Nickel 2-4-5 stand-up EDGE in Pittsburgh's base defense, which uses 3-4 principles from their 2000s days. He is in line for a massive contract extension, perhaps next offseason.
15.
 Khalil Mack – EDGE, Chicago Bears (Last year: 5)
Khalil Mack's "off" year was a season in which he notched 8.5 sacks, but still ranked among the top EDGE defenders in both run coverage and pass rushing, according to PFF.
Entering his age-29 season, Mack is well positioned to return to his monstrous ways as a stand-up rusher opposite newcomer Robert Quinn. Expect him to notch double digit sacks in 2020 as he feasts off the edge.
14.
 Tre'Davious White – CB, Buffalo Bills (Last year: 45)
It's ironic that the Bills parted ways with man coverage extraordinaire Stephon Gilmore, only to draft Tre'Davious White in the first round of that same offseason.
Bills GM Brandon Beane has done an excellent job in building Buffalo's roster into one of the better teams heading into 2020, and no player represents that more than the 25-year-old White. The 2017 first-round pick has become the second-best cornerback in football with the inclination that he may be become the premier player at his position in due time.
White primarily plays a lot of zone coverage in the Bills' scheme, but also excels when asked to play man coverage. He also plays the majority of his snaps out wide on the perimeter. But in 2017 and 2018, White often shadowed Rob Gronkowski, and gave him fits.
Basically, he can do it all.
13.
 Christian McCaffrey – RB, Carolina Panthers (Last year: 37) 
The Panthers ponied up to hand McCaffrey a four-year deal upwards of $16 million per season, with over half of the contract guaranteed. That's the most lucrative contract for a running back in NFL history. He earned the deal by becoming the first running back in league history to accumulate over 2,500 rushing yards and 2,500 receiving yards in his first three seasons, while also playing the highest rate of snaps for a running back (1,004 snaps, 93.4 percent) in 2019, according to Next Gen Stats. He's not a running back of the traditional mold. Instead, he's a phenomenally versatile offensive playmaker who is perfect for today's game, as evident by his 1,387 rushing yards and 116 catches last season.
"I don't look at Christian [McCaffrey] as just a running back," Panthers first-year head coach Matt Rhule told WFNZ in March. "We see him as a weapon. We see him as a person that can be a receiver, a running back, can be a returner. As important as anything else is the true leader [McCaffrey is] on the team and he does everything the right way. I don't think he's the type of player you can pigeonhole into one position."
12.
 Quenton Nelson – OG, Indianapolis Colts (Last year: 33)
The 24-year-old, two-time First-team All-Pro has already became the best guard, and offensive lineman, in all of pro football.
He was the second-highest graded offensive lineman by PFF (91.2) last season (behind Eagles guard Brandon Brooks), and allowed just three sacks on 1,042 offensive snaps. He's equally dominant in both pass blocking and run blocking. He will only get better. He's already on track to become a Hall-of-Famer, and one of the best guards this game has ever seen.
11.
Nick Bosa – EDGE, San Francisco 49ers (Last year: NR)
Nick Bosa, the second overall pick in 2019, was an absolute madman along the edge as a rookie. He entered the league with a lot of hype, and somehow exceed it by a hefty margin.
It's true that the 49ers were absolutely stacked up front, fielding four other first-rounders along the defensive line, which included DeForest Buckner and Dee Ford, but the 22-year-old Bosa stood out among the group.
He's a better pass rusher than run stuffer, but he also sets the edge exceptionally well in run coverage. On passing downs, Bosa utilizes a nice blend of power and finesse moves to get to the quarterback. Nick virtually overpowers tackles as one of the most athletic EDGE defenders in the game.
He ranked second among EDGE players in PFF grade (89.8) last season, and generated an absurd 80 pressures, which is the more telling stat than his nine sacks.
In all, he had one of the most impressive rookie seasons of any defensive player ever last year, and will only get better.
10.
 Michael Thomas – WR, New Orleans Saints (Last year: 23)
In sports, when everyone knows something is going to happen and it still can't be stopped, that speaks to the dominance of the player involved.
Michael Thomas on intermediate passing targets has become one of the surest bets in the NFL.
Playing both on the perimeter and as a "big" slot option, Thomas uses his fantastic hands, body control, and elite awareness to come down with all different kinds of catches. At 6-foot-3, 212 pounds, he boxes defenders out, high points balls, and destroys both man and zone coverage.
He broke the single-season catch record with 149 grabs last season to go a long with a league-leading 1,725 receiving yards on 185 targets. He has 470 catches in just four seasons in the league, and should continue to dominate in 2020 with Drew Brees still at the helm.
He's the top receiver on my list this year, and he's earned it.
9.
Aaron Rodgers – QB, Green Bay Packers (Last year: 3)
There's no question that last season was an acclimation season for Aaron Rodgers under new head coach Matt LaFluer's system. LaFluer loves running '12' personnel (1 RB, 2 TE, 2 WR) with the quarterback under center in a Shanahan-type system that favors the outside-zone running game.
Add in the lack of secondary weapons outside of DeVante Adams and Aaron Jones — who are both supreme players who made my list, however — and you have a subpar season, by Rodgers' standards.
Still, in his Age-35 season, Rodgers threw for over 4,000 yards with a 26-to-four touchdown-to-interception ratio, which eases the appearance of his 50.4 Total QBR mark. Plus, Rodgers helped lead the Packers to the NFC Championship Game for the third time in the last six seasons.
Now, he entered 2020 with something to prove after Green Bay drafted what could be his eventual replacement in the first round in quarterback Jordan Love. I expect Rodgers to respond by having a bounce-back campaign. This will only drive him.
8.
 Drew Brees – QB, New Orleans Saints (Last year: 6)
Like Tom Brady — before last season, at least — Drew Brees has enjoyed a fruitful twilight that perhaps includes his best play in his late 30's and early 40's.
Last year, at 40, he nearly broke is completion percentage record from the year before (74.4 percent in 2018) with a 74.3 percent mark, while also boasting a career-high 116.3 rating and nearly 3,000 passing yards in 11 games. Statistically, he is the most accurate passer of all time.
He enters 2020 with yet another prime chance to win a coveted second Super Bowl ring in what looks to be his final season. New Orleans has perhaps the best roster in football. They have a solid defense, the most productive wide receiver in football, and a dynamic playmaker at running back. They also added Emmanuel Sanders at wide receiver and still have the versatile Taysom Hill as a Swiss Army knife.
Then there's Sean Payton. Brees and Payton have been together since their dual arrival in New Orleans in 2006, and they know how much a second Super Bowl ring would mean to their run.
Last year, Brees took the lead as the all-time leader in touchdown passes, which is now a race that sees him leading Tom Brady by six. He also graded out as the second best passer (89.2) and overall quarterback (90.6) in PFF's grading system.
For the Saints, anything less than a Super Bowl win is a disappointment. Luckily, they still have one of the best quarterbacks of all time, who is ready to write his final chapter.
7.
 George Kittle – TE, San Francisco 49ers (Last year: 29)
Not only was George Kittle the top tight end in football last year, PFF ranked him as their top player overall in the NFL.
Kittle graded as a 94.4 overall, which is by far their top mark for a tight end last season, and the highest mark for a tight end ever, in their grading system.
As a prototypical 'Y' with devastating yards-after-catch ability, Kittle is simply too big for defensive backs, and perhaps too fast and too big for linebackers, as well. At 6-foot-4, 250 pounds, Kittle broke 20 tackles (most for a tight end or wide receiver in 2019) and produced 622 yards after catch last season. The latter mark was more than any non-running back pass catcher, and good for third overall behind just Christian McCaffrey and Austin Ekeler.
Furthermore, the 26-year-old is as good a blocker as he is a pass catcher. He's filled the whole left by the departure of prime Rob Gronkowski as the man among boys at the position.
6.
 Tom Brady – QB, Tampa Bay Buccaneers (Last year: 1)
I suspect this will be one of the more scrutinized slots on my list.
No, Tom Brady was not great last season. At times, he was as inaccurate and frustrated as he's ever been. As he enters unknown territory at age 43, there's no doubt his physical skills have already begun to decline.
But in today's game, where quarterbacks are protected, Brady at 70 percent, physically, and at his best-of-all-time peak, mentally, is still a dangerous combo. Add in the fact that he is as driven as ever to prove everyone wrong (again) and will be throwing to an absurdly-talented tight end trio and wide receiver duo, and you can bet there's a better chance that we'll see GOAT-level Brady for stretches in 2020.
Last year, he dealt with a receiving core that was last in the league by a mile in average separation. After a fun start, Josh Gordon was jettisoned, the Antonio Brown experiment imploded, Gronkowski, James Develin, Trent Brown and David Andrews were not there to block and Brady was left with 33-year-old Julian Edelman and not much else.
So with Brady, there's a chicken and egg-type situation — Was New England's offense subpar because of Brady's decline? Or was it mostly his surrounding core? I think there's a little bit of the former at play, but I would attribute most of last year to the latter.
Plus, are you willing to doubt the man this Fall?
5.
Lamar Jackson – QB, Baltimore Ravens (Last year: NR)
Lamar Jackson took the league by storm in 2019, rightfully becoming the second unanimous NFL MVP in league history (Tom Brady was the first in 2010).
He obliterated the single-season rushing yards record for a quarterback with 1,206 yards on the ground, good for sixth in the league overall. He did so with a 6.9-yard rushing average mostly on designed runs that defenses were anticipating, but could not stop.
Not only is Jackson the best quarterback at designed runs the game has ever seen, he's also a competent passer who will vastly improve as he becomes more polished. In 2019, he threw for a league-high 36 touchdown passes with just six interceptions and and posted a league-best 81.8 Total QBR.
At times, he was simply unstoppable. I don't see his game being "figured out" anytime soon. Sure, defenses will adjust, but you can't mimic Jackson's athleticism, and he'll only get better as a field general. He may not post absurd, unanimous MVP-type numbers for many more seasons, but he'll continue to be a star for years to come.
4.
Stephon Gilmore – CB, New England Patriots (Last year: 15)
In Gilmore, the Patriots have the best shutdown, man coverage cornerback since Darrelle Revis from his early-career days as a New York Jet. Gilmore became the first defensive back in roughly a decade to win the league's Defensive Player of the Year award by stymieing opposing No. 1 receivers on a weekly basis. His incredible play was at its peak during the middle of last season, when he held Cowboys No. 1 receiver Amari Cooper to zero catches on two targets, while also grabbing an interception. Bill Belichick is able to scheme up a pass rush in New England's 3-4-type, Nickel 2-4-5 defensive scheme by sending blitzing linebackers while knowing Gilmore will blanket the opposing team's top pass-catching option. He's the best man coverage cornerback since peak Darrelle Revis, and the second-best defensive player in the league, and perhaps the most valuable in today's game.
3.
  Russell Wilson – QB, Seattle Seahawks (Last year: 7)
Perhaps the most underrated player in today's game, Russell Wilson's value to Seattle rivals that of any other player's value to their respective team as we begin the new decade.
Last season, he was the top-graded quarterback (91.9) by PFF, all while posting a 31-to-5 touchdown-to-interception ratio. And although the drafting of D.K. Metcalf is a nice compliment to Tyler Lockett, the quarterback's supporting cast is still a so-so affair compared to that of some of his fellow elite field generals.
His offensive line is shaky, and although Seattle has a decent running game, the team relies too much on it, often taking the ball out of Wilson's hands. He's one of the best clutch quarterbacks this game has ever seen, often using his ability to improvise or use his league-best passing touch to fit in downfield passes when the team needs him most.
After solids drafts that netted the Legion of Boom era, GM Jon Schneider has been just OK in recent seasons, appearing to whiff on the team's last four first-round picks, and gambling by trading their next two to the Jets for safety Jamal Adams.
Wilson will continue to lead Seattle to seasons of 10-plus wins, but for the Seahawks to return to the big game, they'll need to improve their defense and offensive line. Still, he's a treat to watch, especially when he elevates this Seattle team.
2.
 Aaron Donald – DT, Los Angeles Rams (Last year: 2)
It's a shame Donald hasn't reached the top spot on my list for the past three years, but as the league's best non-QB over that span, he's been in my top three on all three of my lists since I began this exercise in the Summer of 2018.
His PFF grades are the most impressive marks found on the website. He has been graded the top interior defender for the past five years, and was the second-best graded in 2014, his rookie season. He's missed just two games in his career, and has averaged 16.5 sacks over the last two seasons as a defensive tackle, which is silly.
He's a future first-ballot Hall-of-Famer, and one of the most dominant football players of all time.
1.
Patrick Mahomes – QB, Kansas City Chiefs (Last year: 4)
With less than two full seasons as a starter under his belt, 24-year-old Patrick Mahomes has twice reached the AFC Championship Game and has earned an NFL MVP award and Super Bowl 54 MVP honors. His ascension to this spot could come with a decade-long warranty. He has more to prove, but it's clear he's a legendary player who could be on path to challenge Brady as the GOAT, years from now.
A pass-catching offense featuring the likes of Tyreek Hill, Travis Kelce, Sammy Watkins, a sturdy offensive line and mastermind Andy Reid is an excellent surrounding cast, but we saw the difference between Alex Smith and Mahomes leading this offense. Yes, even though he has tons of help, Mahomes is simply the most talented quarterback to ever play the game.