After months of internal debate, research, strained eyeballs and sore typing fingers, I'm proud to share my fourth annual NFL Top 100 Players list with everyone. This is a joy to work on, and obviously is a subjective list, but as part of the exercise, I do my best to include statistical context and my own mini-scouting reports on these players, to show what makes them great. I hope you enjoy reading this as much as I love creating it.
Before we dive into the list, let's look at some important notes:
— As it's always been with this exercise, my criteria in ranking players is what I like to call the 70/30 rule. 70 percent of my decision to place a player on my list is based off that player's last two or three seasons of play, and 30 percent is based off their potential in 2021.
— You'll notice I left Deshaun Watson off the list, as the Houston Texans quarterback is facing numerous lawsuits over sexual misconduct, while also holding out in hopes of being traded to another club. Had I decided to put him on the list, he would have made my top 25. If he does indeed play again, the Philadelphia Eagles seem like the most logical suitor for 2022 and beyond.
— One big change with this list is me now listing interior defensive lineman as 'DI' instead of 'DT' for defensive tackle. 'DI' stands for 'defensive interior,' and is a broad term that would cover nose tackles, defensive tackles, and 3-4 defensive ends who often take on multiple blockers. The distinction between 'EDGE' defender and 'DI,' or defensive tackle and defensive end, is a pretty important one in the league, as you'll see below in Leonard Williams' case. The franchise tag figure for defensive ends is more lucrative than that of a defensive tackle.
— Here are the teams with the most players on my list: 
Tampa Bay Buccaneers (7)
Tennessee Titans (7)
Kansas City Chiefs (6)
Green Bay Packers (6)
Cleveland Browns (5)
New Orleans Saints (5)
Seattle Seahawks (5)
Minnesota Vikings (5)
San Francisco 49ers (4)
Los Angeles Rams (4)
Los Angeles Chargers (4)
— As you see above, four teams (TB, KC, GB, TEN) account for more than a quarter of the players on my list, and over half of my Top 100 players come from just 10 of the NFL's 32 teams. There are a lot of talented teams, which includes top-heavy, Super Bowl-ready clubs (KC, LAR, maybe TEN) and teams with both a boatload of talent and depth, like Tampa Bay, and perhaps, Cleveland.
— Here are the number of players selected for each position:
Quarterback (13)
Running Back (10)
Wide Receiver (19)
Tight End (5)
Tackle (5)
Guard (4)
Center (2)
Defensive Interior (9)
EDGE (13)
Linebacker (6)
Cornerback (7)
Safety (7)
— Here were the 25 players that nearly made my list, but were squeezed out in the evaluation process:
Shaquil Barrett, EDGE, Tampa Bay Buccaneers
Adam Thielen, WR, Minnesota Vikings
Mark Andrews, TE, Baltimore Ravens
Courtland Sutton, WR, Denver Broncos
Jonathan Taylor, RB, Indianapolis Colts
J.C. Jackson, CB, New England Patriots
Bryce Callahan, CB, Denver Broncos
Demario Davis, LB, New Orleans Saints
Trey Flowers, EDGE, Detroit Lions
Joe Burrow, QB, Cincinnati Bengals
Noah Fant, TE, Denver Broncos
Bradley Chubb, EDGE, Denver Broncos
Fletcher Cox, DI, Philadelphia Eagles
Ben Roethlisberger, QB, Pittsburgh Steelers
Derwin James, S, Los Angeles Chargers
Marcus Peters, CB, Baltimore Ravens
Darious Williams, CB, Los Angeles Rams
Marcus Williams, S, New Orleans Saints
Roquan Smith, LB, Chicago Bears
Austin Ekeler, RB, Los Angeles Chargers
Adrian Amos, S, Green Bay Packers
Antonio Gibson, RB, Washington Football Team
Matthew Judon, EDGE, New England Patriots
Brian Burns, EDGE, Carolina Panthers
John Johnson III, S, Cleveland Browns
And now, without further ado, the list…
*******
100.
T.J. Hockenson – TE, Detroit Lions (Last year: NR)  
The list begins with a clear representation of my above-explained "70-30 rule" with a heavy focus on the latter number (30 percent potential). Sure, these are arbitrary numbers, and more of a loose guideline, but it represents why I would have Hockenson on the list, and not, say, Adam Thielen, or fellow tight end Mark Andrews, who has produced more than Hockenson as Lamar Jackson's go-to guy in Baltimore.
Hockenson, the No. 8 overall pick in 2019, enters Year 3 in an upward trajectory that could place him among the game's best tight ends after this season. Last year, he virtually doubled in every important pass-catching category from his underwhelming rookie effort the year before. Considering he should be the top offensive weapon for a Lions offense, and team, that should be bottom of the barrel, Hockenson should improve on his 67-catch, 723-yard, 6-touchdown season. He should be targeted much more than the 101 pass attempts thrown his way in 2020.
Really, he's a three-down, complete-package tight end who thrives as an in-line, traditional guy, but he has the athleticism to split out wide, a la Rob Gronkowski, and make some plays. This is a vital season in his progression, and he will be up to the task. He should move up this list next summer.
99.
 Baker Mayfield – QB, Cleveland Browns (Last year: NR)
Baker Mayfield is the first of 13 quarterbacks to make this list. His third season became his best campaign when he cut down on turnovers and lead the Browns to the playoffs for the first time since 2002, subsequently helping them garner their first playoff win since 1994 when Bill Belichick was Cleveland's head coach and the Browns beat the Patriots (!).
The Browns' new offensive scheme built around the running game and play-action passing proved to be the perfect fit for a maturing Mayfield. The former No. 1 overall pick will improve with more experience. Cleveland is one of the most talented teams in the league in 2021, and should compete with the likes of the Chiefs, Bills, Titans and Ravens in the AFC, so Mayfield will have ample opportunity to prove his worth on a big stage.
98.
Harrison Smith – S, Minnesota Vikings (Last year: 91)
Harrison Smith, 32, hangs onto a spot on this LIST as a long-time, consistent force as a versatile safety for Minnesota. His play dipped some in 2020, but it was barely noticeable considering he tied his career-high in interceptions (5), and continued to move all around Minnesota's defense with efficiency. Last season, Pro Football Focus charted Smith lining up as a free safety on 423 snaps, box safety on 355 snaps, and in the slot for 132 snaps. He truly can do it all, and he should continue being one of the league's better defensive players for at least one more season.
97.
Ryan Tannehill – QB, Tennessee Titans (Last year: NR)
In his last two seasons, Ryan Tannehill has thrown for 55 touchdowns and just 13 interceptions, all while rushing for 11 touchdowns. Additionally, PFF graded him as the fifth-best quarterback (90.2 grade) in the league in 2021, just one season after they graded him as the league's third-best signal caller (90.6) in 2020.
There's shades of Josh Allen with his play (think: athleticism, size, running ability), even though Tannehill's game is predicated more off play-action passing and other schemed/defined reads. With Julio Jones joining Derrick Henry and A.J. Brown, Tannehill now has one of the best trios of offensive weapons at his disposal. This could be his best season yet.
96.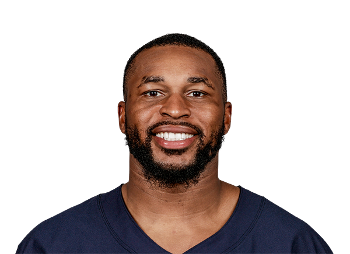 Kevin Byard – S, Tennessee Titans (Last year: 49)
Byard had a bit of a down year in 2020, as the Titans struggled to defend the pass — Tennessee ranked 30th in Football Outsiders' pass defense DVOA — as a whole last season. But Byard remains an enforcer, and he'll have to be sharp to lead a defensive backfield that will be asking a lot of their cornerback duo in 2021. (Janoris Jenkins will turn 33 in October, and rookie first-round pick Caleb Farley is attempting to begin his NFL career with some rust, after opting out of his last collegiate season due to the COVID-19 pandemic.)
The Titans have set themselves up as a pretty clear "win-now" team, and Byard is one of their most important players in this mission.
95.
Jeffery Simmons — DI, Tennessee Titans (Last year: NR)
A third consecutive Titan clocks in here. Simmons was held to just nine games in his rookie season as he recovered from a torn ACL. In 2020, he showed why Tennessee snagged him with the No. 19 overall pick in the 2019 NFL Draft, as he gave the Titans arguably a top-10 defensive interior presence.
Simmons is a better run defender than pass rusher, but should improve in the latter in 2021 and beyond. He does have pass-rushing skills, and opposing teams apparently know that. Last season, he was double-teamed the third-most (190 snaps) of any interior rusher (behind Aaron Donald and Grady Jarrett) on pass-rush snaps, according to ESPN. 
94.
 Jamal Adams – S, Seattle Seahawks (Last year: 45)
Despite being listed as a safety, Adams had more success as a pass rusher in 2021 (9.5 sacks, league-high for a safety) than he did as a coverage man or run defender.
He's almost becoming sort of a unique safety/edge-rusher combo, as opposed to the more common safety-linebacker (box safety) type that is prevalent in today's game. Often times, he acts like more of a 4-3-style linebacker in Seattle's defense. Really, he's an enforcer whose playmaking seemingly will come mostly from blitzing. Despite his poor PFF pass coverage grade (78.5, ranked 78th out of 93 qualifying safeties) in 2021, he belongs on this list for his rare skillset.
He wasn't as bad as a cover guy with the Jets. In fact, he played ex-Patriots tight end Rob Gronkowski pretty tough in some past instances.
If he can improve just a little in pass coverage, he should shoot up this list in 2022.
The Seahawks were sort of cornered into giving Adams a four-year, $70 million extension recently, seeing as they gave up two first-round picks to the Jets to acquire him, but the contract certainly is somewhat evident of Seattle's faith in his future play.
93.
Ezekiel Elliott – RB, Dallas Cowboys (Last year: 31)
Whether it was the lack of the Cowboys' passing game when Dak Prescott went out, the dip in play (and injury problems to Tyron Smith) of Dallas' offense line, or just a natural decline of a running back, Ezekiel Elliott had the worst season of his five-year career in 2020.
Whatever the reason (probably a mix of everything above), Elliott is still one of the league's better running backs, and is capable of a major bounce-back season. Naturally, the Cowboys should have better success on the ground no matter what in 2021 with their Prescott back in the fold. The bottom line is Elliott is still capable of at least one more highly-efficient, 300-carry season for a team that will like to establish their ground game to compliment what could be a top-tier passing attack.
92.
Quinnen Williams – DI, New York Jets (Last year: NR)
Quinnen Williams has the potential to become one of the NFL's very best defensive tackles in 2021. Last season with the morbid 2020 Jets, Williams played well down the stretch, grading as PFF's fourth-best defensive tackle from Weeks 11-17, and eighth-best graded defensive tackle versus the run for the year, all while notching seven sacks while acting as a defensive lineman in more of a 3-4 scheme under former defensive coordinator Gregg Williams.
With new head coach Robert Saleh bringing over his aggressive 4-3-style scheme that thrived in San Francisco, Williams is in perfect position to become the Jets' DeForest Buckner. Williams is the total package up front as a player who can excel in both run defense and pass-rushing, but he should have more success in this defense than the two-gapping scheme he was stuck in for his first two seasons. There's star potential here for the 2019 No. 3 overall pick.
91.
James Bradberry– CB, New York Giants (Last year: NR)
In his first season with the Giants after signing his three-year, $45 million deal, Bradberry proved his worth as one of the game's better No. 1 cornerbacks who is capable of lifting a unit.
After proving his worth with the Panthers for seasons, he had his best season yet in 2020, grading as PFF's seventh-best cornerback in both pass coverage and overall play. With Joe Judge creating a Patriots-style defense in New York, there's a lot of weight on Bradberry to take away opposing team's No. 1 pass catchers. Luckily, the addition of Logan Ryan, a versatile veteran defensive back, should help the growth and play of the soon-to-be 28-year-old Bradberry.
90.
Cooper Kupp – WR, Los Angeles Rams (Last year: 100)           
He hauled in 92 passes last year, and should be around that mark this year but with a higher yardage and touchdown total (974 receiving yards, three touchdowns in 2020).
Kupp is one of the league's best slot receivers, and with Matthew Stafford in town to direct the Rams' offense, the entire unit should see an uptick in efficiency and production. Kupp projects to be Stafford's top receiving target, thriving in his route-running in any offensive concept or formation (shotgun, under-center, play-action passing).
89. 
 James Robinson – RB, Jacksonville Jaguars (Last year: NR)
In hopes of helping rookie franchise quarterback Trevor Lawrence adapt to the pro game, new Jaguars head coach Urban Meyer drafted his fellow Clemson running back Travis Etienne with the team's second first-round pick. Still, James Robinson (1,414 total yards, 49 catches, 10 total touchdowns in 2020) will enter 2021 as the team's top running back and offensive weapon after having a breakout first season as an undrafted rookie.
Meyer will look to bring some of his college concepts to the pros, so if Etienne projects as more of a Percy Harvin, "move" or motion-type player, it'll be Robinson who gains the bulk of the carries, and continues to be the main option in screen plays, while also running routes from the backfield. He will play an integral part in Lawrence's progression as a rookie, while the team looks to build a contender over the next few seasons. And let's be clear, Robinson is more than a high-volume, "bulk" option as a fantasy football-type player. He's a legit top-tier running back who can do it all.
88.
Leonard Williams – DI, New York Giants (Last year: NR)
Williams could be classified as either a defensive interior lineman or EDGE defender, considering he's a 3-4-style defensive end. That makes his absurd sack total last season (11.5) all the more impressive.
That, along with his superb run defense, is what led the Giants to sign him to three-year, $65 million deal ($45 million guaranteed) in March. That forced Williams to drop his unresolved grievance in which he was hoping to get paid like a defensive end instead of a defensive tackle on the franchise tag (there's almost a $2 million difference). (Seriously, classifying players' positions is an important matter when money is involved.)
No matter what he's listed as, Williams is the best defensive player for a Giants defense that should be damn good in 2021, which in turn makes the Giants a possible sneaky playoff squad in a 14-team field.
87.
Rob Gronkowski – TE, Tampa Bay Buccaneers (Last year: 93)
Some may scoff at this, but he showed shades of his former self last season (think: his two-touchdown performance in Super Bowl 55.) He's still a top-tier threat as a red-zone pass catcher, and he remains one of the game's best blockers at any position.
After sitting out a year, and then joining a Bruce Arians-coached offense that favors wideouts and downfield passing, Gronk predictably began the season with little production as a receiver. He had just two catches on four targets in his first two games of 2020, before picking up the pace as the year went on (which has been the trend for Gronk's seasons since about 2014). Now, he's shaken off the rust and has the potential to improve on his statistical output from last season (45 catches, 623 yards, 7 touchdowns).
Gronk's days of consistently dominating as a pass-catching weapon were over even by his last year in New England (2018), but you'll still see his old self in spurts, and he remains one of the game's most complete tight ends.
86.
Vita Vea – DI, Tampa Bay Buccaneers (Last year: NR)
Vita Vea was limited to just five regular season games and missed the the Bucs' first three playoff games, but returned for Super Bowl 55 and put on a solid performance.
"Once he got back in the playoffs [Super Bowl], they were different. You couldn't do anything against them," an AFC executive told ESPN's Jeremy Fowler.
Vea is a monstrous presence (6-foot-4, 347 pounds) up front in Todd Bowles' defense. He fits as a nose tackle in 3-4 looks and as one of two defensive lineman up front (often with Ndamukong Suh) in their base Nickel 2-4-5 set. His importance to their scheme is evident when you watch film. He can take on multiple blockers, which in turn opens things up for Tampa's league-best linebacker duo of Devin White and Lavonte David.
For the five games he did play last season, Vea graded as PFF's fourth-best interior defensive lineman (89.9 grade), fourth-best interior pass rusher (88.9) and one of the better run stuffers in football. He's much more athletic than you'd think for his size (seriously, look at his high school highlights as a running back!), which is obvious if you watch him rush the passer. The Bucs picked up his fifth-year option in 2022, so he's under contract for two more seasons before he most likely earns a lucrative contract from Tampa Bay, or someone else.
85.
Corey Linsley – C, Los Angeles Chargers (Last year: NR)
After seven seasons with the Green Bay Packers, Corey Linsley became the league's highest-paid center when he signed a five-year, $62.5 million contract with the Chargers this offseason.
Linsley was the best center in football last year, grading as PFF's top center (86.4) while also earning first-team All-Pro honors. The soon-to-be 30-year-old veteran should help mightily by leading an improved offensive line (the Chargers also drafted Northwestern tackle Rashawn Slater in the first round of this past draft) for second-year quarterback Justin Herbert this season.
84.
 DeMarcus Lawrence – EDGE, Dallas Cowboys (Last year: NR)
He barely missed last year's list, and he probably shouldn't have. He's been one of the most consistent pass-rushing forces on the edge over the last four seasons.
After combining for 25 sacks in 2017 and 2018, his sack total has been down the past two seasons (5 sacks in 2020, 6.5 sacks in 2021), but that's a prime example of why QB pressures and others metrics should also be taken into account.
Lawrence again ranked as one of the PFF's top-graded overall EDGE defenders (4th, 88.7 grade) in 2021, while also grading in the top 10 in both pass-rushing and run coverage. He hasn't always been as solid on the latter, but he improved his game last year.
He's 29 years old, which means he should have a few more solid seasons left at his position.
83.
Amari Cooper – WR, Dallas Cowboys (Last year: 79)
He had one of his best seasons last year (92 catches, 1,114 yards, five touchdowns) despite only having Dak Prescott for five games.
He's still the top dog of one of the NFL's best wide receiver trios (CeeDee Lamb, Michael Gallup) entering this year. He does a little bit of everything well, with a special shoutout to his route-running ability. He's just turned 27, meaning we may have yet to see his career year.
82.
 Justin Herbert – QB, Los Angeles Chargers (Last year: NR)
He had a phenomenal rookie season (4,336 yards, 31 touchdowns, 10 interceptions) despite playing behind a bottom-tier offensive line. He's clearly a pro-ready quarterback.
With an improved offensive line and a pretty solid set of offensive weapons, he should have a great second season.
Although, there is always the chance of a sophomore slump. I do expect Herbert's statistical numbers to be less flashy, but he should be more efficient and the Chargers should improve on their 7-9 mark from last season, with much help from their young franchise quarterback, who looks like a bonafide star in the making.
81.
  Danielle Hunter – EDGE, Minnesota Vikings (Last year: 64)
Hunter, age 26, tallied back-to-back seasons of 14.5 sacks in 2018 and 2019, and 48.5 sacks in four seasons (2016-2019) before missing all of last season with a neck injury.
He returns in 2021 as one of the game's best pass rushers who can also help out on the edge versus the run. The Vikings defense has waned over the past few seasons, so there's a lot riding on Hunter's attempt to come back from injury to be the player he's been over the past four or five years.
80.
Tyler Lockett– WR, Seattle Seahawks (Last year: 82)
Together with Russell Wilson, they make up one of the most efficient quarterback-receiver combos in the entire league over the past few seasons.
He'll be 29 in September, and although he's quite speedy, his game is predicated on superb route-running and quickness, so his mastering of the nuances of playing receiver (mostly in the slot), should lead him to two or three more fantastic years.
He's coming off perhaps his best season yet, actually, garnering a career-high 100 catches for 1,054 receiving yards and 10 touchdowns. It was his second season in a row of over 90 catches and 1,000 yards. He's also quietly had 28 touchdowns over the past three years.
Wilson should continue to look his way on third downs and in other crunch-time scenarios in 2021. He's both a high-volume, and big-play ability guy from the slot.
79.
 Josh Jacobs – RB, Las Vegas Raiders (Last year: 56)
Although his 12 touchdowns were an increase from 2019, and he was slightly more of a threat in the passing game this past season, Jacobs suffered a slight dip in overall efficiency in Year 2, dropping to 3.9 yards per carry.
The Raiders are team with a solid offensive coach (Jon Gruden) but are sort of drifting into mediocrity with no clear vision of the future. Jacobs remains one of their better young players, and if Las Vegas wants to have success on offense, they'll need him to produce alongside Derek Carr and the passing game.
The explosive young running back is primed for a solid third season, no matter what happens to the Raiders' offense.
78.
Justin Simmons – S, Denver Broncos (Last year: 75)
Simmons was graded as PFF's eighth and second-best safety these last two seasons, and he remains one of the best backend coverage guys in the game. The 2019 All-Pro has one of the better projected cornerback groups (Kyle Fuller, rookie Patrick Surtain II, slot CB Bryce Callahan) playing underneath him, so he should be flying around the field as a ball-hawking playmaker once more in 2021. He has nine interceptions in the last two years (five in 2021).
77.
Allen Robinson – WR, Chicago Bears (Last year: NR)
Robinson is one of the league's most underrated perimeter receivers. He's executed despite bottom-tier QB play in Chicago. In his last two seasons, he's caught 200 passes, scored 13 touchdowns, and has averaged just under 1,200 receiving yards per year.
The 6-foot-2, 220-pound matchup player is playing on the franchise tag in 2021, but with Justin Fields looming to unseat projected starter Andy Dalton at quarterback sometime this season, Robinson may finally team up with a passer who can help elevate his game and increase his production.
76.
Grady Jarrett – DI, Atlanta Falcons (Last year: 44)
He's still one of the best interior pass rushers in the league, and he's worked hard to improve in run defense. According to ESPN, only Aaron Donald posted a better pass-rush win rate than Jarrett (20.4%) in 2021. Atlanta's defense has leaned heavily on him for a few seasons now, and that won't change this year. His presence up front mightily lifts up a lackluster unit.
75.
  Terron Armstead – OT, New Orleans Saints (Last year: NR)
Armstead, who just turned 30, has graded as a top-10 tackle by PFF in each of the last three seasons, and has twice been graded as the best tackle in the game (2015, 2018).
He and Ryan Ramczyk combine to give the Saints the best tackle duo in the NFL. They've spent years keeping Drew Brees upright, but with Brees now gone, they'll be blocking for either Jameis Winston or Taysom Hill, or both (most likely option).
Armstead is still an athletic presence on the left bookend of the offensive line, using his quick feet and physicality to keep blockers at bay. He's still one of the best pass-blocking lineman in the league.
74.
Terry McLaurin – WR, Washington Football Team (Last year: NR)
McLaurin is a burgeoning star who uses his speed/quickness, route-running ability and ball skills to work as a both a deep threat and underneath receiver.
PFF graded him as the NFL's sixth-best receiver in his rookie season (2019), and in Year 2, he upped his statistical output (87 catches, 1,118 receiving yards), which he produced as the 12th-most targeted (134 targets) pass catcher in the league.
Washington now has Ryan Fitzpatrick as their projected starting quarterback, and although 'Fitzmagic' is a hit-or-miss style gunslinger, he should be able to assist in McLaurin's growth.
73.
Odell Beckham Jr. – WR, Cleveland Browns (Last year: 39)
Once touted as one of the NFL's best receivers equipped with all-time potential, Odell Beckham Jr. has been trying to find his footing over the last few seasons, as he chases the early-career success and stardom he had with the Giants.
Injuries have certainly played a part in his decline, as he's averaged under 10 games per season over the last four years, and saw his 2020 campaign end in Week 7 due to a brutal ACL tear.
He's facing an uphill battle to return as the No. 1 wide receiver Cleveland hoped he'd be when they traded a first-round pick and more to the Giants in 2019 to acquire him.
He's still just 28, and has the talent to make a comeback. And the Browns' newfound, top-tier rushing attack, along with the maturation of Baker Mayfield, should provide an avenue for Beckham to have that bounce-back season he's craving and working hard for.
72.
  Frank Ragnow – C, Detroit Lions (Last year: NR)
The Lions were smart to lock up their All-Pro center with a four-year, $54 million extension that makes him the highest-paid at the position.
Ragnow is versatile (he can also play guard) and has well-rounded game, excelling in both run and pass-blocking, while also serving as a communicator at the line of scrimmage.
New head coach Dan Campbell has made it a main task to attempt to change the Lions' culture into that of a tough, physical team. That starts up front with the offensive line. Ragnow should lead the charge in this effort, while also helping to mentor some of the younger guys, like rookie first-round pick Penei Sewell, who has the skills to become one of the NFL's best offensive tackles.
71.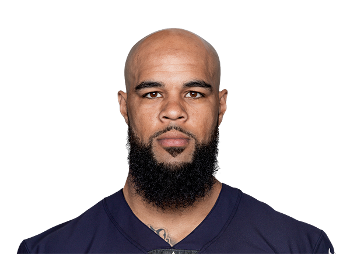 Keenan Allen – WR, Los Angeles Chargers (Last year: 70)
It's hard to believe he's just 29, since it seems like he's been in the league forever. He's overcome his early-career injuries to stay on the field these past four seasons, but despite the breakout by rookie quarterback Justin Herbert, Allen suffered a bit of a decline last season, reeling in just 992 yards on 100 catches (9.9 YPC), despite tying his career-high in touchdowns (8).
His game is predicated on his route-running, where he continues to be one of the very best such technicians in the NFL. He received the fifth-most targets (147) of any pass catcher last season, and Herbert is in line to feed him often in 2021, as well. He should improve on both his receiving yards and yards per catch output this season.
70.
 Joe Thuney – OG, Kansas City Chiefs (Last year: NR)
In his five seasons with the Patriots, Thuney started every game, never missing a contest, and became the first player in NFL history to begin his career with three straight Super Bowl starts.
He was New England's best lineman during Dynasty 2.0. Thuney was always fantastic at pass blocking, and over the past few seasons he became one of the better run-blocking guards in the game, as well.
Considering the Chiefs' offensive line disaster (mostly due to injuries) in Super Bowl 55, ponying up for Thuney (five-year, $80 million deal) was certainly a smart move.
Thuney can play either guard spot, center and even offensive tackle when in a pinch. He played both guard and tackle at NC State, and has showed that he can play the latter in the pros, too.
69.
Bud Dupree – EDGE, Tennessee Titans (Last year: NR)
Dupree, 28, had a solid 2019 season (11.5 sacks, four forced fumbles), and was well on his way to a repeat performance in 2020 (8 sacks, two forced fumbles in 11 games) before his season was cut short when he tore his ACL.
He's been one of the game's best stand-up edge defenders for awhile now, and he's been overlooked by those assuming his production stems from playing opposite T.J. Watt, but Dupree is one of the best 3-4-style outside linebackers in his own right.
The Titans signed him to a five-year, $82.5 million contract in hopes that he'll provide the edge presence that Jadeveon Clowney failed to deliver for them last season. Tennessee is certainly in win-now mode, and counting on Dupree as one of their most important players is a smart move. He should return from injury to provide the boost they're seeking.
68.
Za'Darius Smith – EDGE, Green Bay Packers (Last year: 59)
After Smith left the Ravens in 2019 to test free agency, the Packers scooped him up, and Smith proceeded to have a monster year with 13.5 sacks and a league-leading 93 total pressures.
He's a ferocious 3-4 outside linebacker who can even kick inside on clear passing downs to rush the quarterback.
He fell just a little bit back to earth in 2020, which means he was still one of the NFL's very best edge presences. He tallied 12.5 sacks — bringing his two-year total to 26 — and forced four fumbles in 2021.
67.
 Von Miller – EDGE, Denver Broncos (Last year: 28)
The Broncos enter this season with one of the league's better rosters, but a lot hinges on their quarterback situation (Drew Lock, Teddy Bridgewater), and the health of one of the franchise's all-time best players, Von Miller.
The 32-year-old, Super Bowl 50 MVP enters his 11th season after missing entirety of his 10th due to a devastating injury (dislocated peroneal tendon) suffered in practice just days before Week 1 last September.
The Miller of old is almost certainly gone. He was graded as a top-four edge defender by PFF during every one of his first eight seasons, but in 2019, at age 30, he suffered a slight dip.
He returns in 2021 opposite Bradley Chubb, a yet-to-breakout, stand-up EDGE presence who could team with Miller to form a nasty duo of 3-4 outside linebackers. In a perfect world, Chubb has a monster season opposite Miller, who plays an even better version of 2015 DeMarcus Ware when Ware was opposite Miller on Denver's last Super Bowl team. Chubb's level of ascension will have a lot to do with Miller's ability to get to the quarterback and draw double teams.
I have a feeling there's still some gas left in the tank for Miller to be one of the league's better pass rushers, even if an All-Pro caliber year is unlikely.
66.
Chris Godwin – WR, Tampa Bay Buccaneers (Last year: 71)
If I'm being honest, even with the overflow of pass-catchers in Tom Brady's arsenal, I still expected more targets and production from Chris Godwin this past season. He is a perfect fit for Brady as a fast and tough Z/slot receiver hybrid who can play both on the inside and the outside.
With plenty of balls to go around in 2020, Godwin was targeted 37 less times in 2020 with Brady then he was the year before, but I think he'll see an uptick of passes thrown his way in 2021, which should put him back over 80 receptions and 1,000 receiving yards.
65.
 Ronnie Stanley – OT, Baltimore Ravens (Last year: 51)
The Ravens will love to get Stanley back this season, after the 2019 All-Pro left tackle suffered a season-ending ankle injury in Week 8 of last season.
Just two days before that injury, the Ravens made him the highest-paid offensive lineman in football when they gave him a five-year, $98.75 million extension.
Stanley was one of the NFL's best players at any position in 2019, grading as PFF's second-best tackle overall, and posting one of the best pass-blocking grades (93.7) the site has ever seen.
He certainly is more of a pass blocker than a nasty run-blocking tackle, which is ironic considering Baltimore's run-heavy offense under Lamar Jackson. But with Jackson's ability to move, and the Ravens additions at wide receiver, Baltimore will need Stanley to return to form to handle some of the league's best pass rushers on the edge.
64.
  Eric Kendricks – LB, Minnesota Vikings (Last year: 55)
He's been one of the league's best (if not, the best) linebacker in pass coverage over the past few seasons, and should be again in 2021.
He was Pro Football Focus' second-highest graded linebacker overall in 2019, and was third-highest in 2020. He also finished last year as the second-highest graded linebacker in pass coverage (90.7).
He's the perfect specimen as a new-school, 4-3-style off-ball linebacker who can sit in zones and play opposite new-school passing offenses with both a whiff of finesse and toughness.
63.
 Jessie Bates – S, Cincinnati Bengals (Last year: NR)
The 24-year-old had a breakout season in 2020, earning a second-team All-Pro nod and grading as the top safety in the league (90.1) by PFF, all while snagging three interceptions, defending 15 passes, and notching 78 solo tackles.
He's a complete player who is superb in both run defense (graded 5th among safeties by PFF) and pass coverage (graded 2nd among safeties).
Since Cincinnati drafted him in the second round in 2018, he's played and started in all of the team's 48 regular season games. He's a budding star who will get his recognition in the coming years.
62.
  Ryan Ramczyk  – OT, New Orleans Saints (Last year: 37)
We already listed Saints left tackle Terron Armstead above, and now we'll complete the duo here with right tackle Ryan Ramczyk.
The 27-year-old inked a five-year, $96 million extension with New Orleans earlier this summer for his play over the last few seasons. He's been named an All-Pro in each of the last three years, and was PFF's highest-graded tackle in 2019. He's a beast in run blocking, and is pretty staunch versus pass rushers, too. He's a great all-around player.
61.
 Lavonte David – LB, Tampa Bay Buccaneeers (Last year: 99) 
Lavonte David turned 31 during the Buccaneers' January Super Bowl run last season, yet showed no signs of slowing down.
The nine-year pro earned second-team All-Pro honors, and PFF graded him as the fourth-best linebacker in the NFL for the second year in a row.
He's a complete player who is still spry and wily in coverage, with enough punch to still be physical in the run game. Even with the ascension of fellow linebacker Devin White, David is perhaps the heart beat of the defense. Tampa Bay gave him a two-year, $25 million extension this offseason that should ensure that he'll retire as a Buc.
60.
 Michael Thomas – WR, New Orleans Saints (Last year: 10)
Michael Thomas is just two years removed from breaking the single-season reception record (149) while also leading the league in receiving yards (1,725 receiving yards). From 2017 to 2019 he tallied 373 receptions and 23 touchdowns while ranking second, second and third in PFF's grading of wide receivers. At 6-foot-3 and 212 pounds, his contested catch and high-point ability make him the prototypical "big" slot receiver in today's game.
But as always in this league, things can quickly change.
The two-time All-Pro was limited to just seven games last year due to a reoccuring high ankle sprain throughout the season. He was held to 438 yards and zero touchdowns (he did score a touchdown in a Wild Card victory over the Bears).
He's opened this season — in which he will be his first without eventual Hall-of-Fame QB Drew Brees, who retired — by bashing the Saints on Twitter.
Thomas is still one of the better receivers in the league, and is only 28, but there are concerns regarding him as we enter this season. If he does remain with New Orleans, will he produce with Jameis Winston and/or Taysom Hill at quarterback?
59.
 Wyatt Teller — OG, Cleveland Browns (Last year: NR)
The Browns enjoyed what was probably their best season since 1989 last year when they were close to upsetting the Chiefs in Kansas City during an AFC Divisional Playoff loss. The main reason for their success was the change of leadership and offensive scheme under new head coach Kevin Stefanski, who came over from Minnesota and implemented a Shanahan family-esque system revolving around the outside zone running game and play-action passing with an assortment of running backs and tight ends.
None of this would work without the Browns' lightning-quick rebuild of their offensive line from one of the league's worst, to one of it's very best in 2020.
Adding two quality tackles through free agency (Jack Conklin) and the draft (Jedrick Willis) to join their existing starters, center J.C. Tretter and guard Joel Bitonio, was a good start. But it was the random breakout season of guard Wyatt Teller that put the Browns O-line over the top.
Opposite one of the better, more consistent pass-blocking guards in the game in Bitonio, Teller, a 5th-round pick by the Bills in 2018, emerged as the best run blocker in the NFL last year for Cleveland.
In PFF's grading system, Teller not only led all guards, but all lineman in both overall play (92.3) and run blocking (93.6).
He stands to improve some in pass blocking, but the Browns' owe a good portion of their rushing success to Teller's punishing play.
58.
 Nick Chubb – RB, Cleveland Browns (Last year: 54)
We just mentioned the newfound success of the Browns' running game in teammate Wyatt Teller's section above, now here's Cleveland's workhorse running back, Nick Chubb.
Chubb is a downfield runner with some explosiveness. He rushed for 1,067 yards and 12 touchdowns in just 12 games last year, leading all 23 running backs with over 150 attempts in yards per carry (5.6). He also led all running backs in PFF's pass-block grade (91.3).
Cleveland has Kareem Hunt as a change-of-pace back who earns ample playing time, but it's Chubb who is perhaps the offense's focal point under their current scheme. If he can play a full, 17-game season in 2021, he should see himself near the very top of the league in rushing yards, like he was in 2019 when he finished second in that category behind Derrick Henry.
57.
 Darren Waller — TE, Las Vegas Raiders (Last year: NR)
Considering he was drafted by the Ravens in 2015 to play wide receiver, it's no coincidence that the 6-foot-6, 255-pound Waller is the most athletic tight end in the game. He has great body control and basketball-like, power-forward skills that have become a reoccurring attribute in tight ends of the last decade or so. But he does it a lot better than most.
He can play in-line, but is best used in the slot our out wide, where he can use his wide receiver-ability at his size to overwhelm defensive backs.
Without a true No. 1 receiver in Las Vegas, Waller was targeted 145 times last season (tied with Travis Kelce for most among tight ends) for 107 catches for 1,196 yards and nine touchdowns. All were career highs. It was his second year in a row topping 1,100 receiving yards. He is in line for another monster campaign in 2021.
56.
Matt Ryan – QB, Atlanta Falcons (Last year: 43)
Entering his age-36 season, Matt Ryan has probably started to decline physically, yet he hasn't seen a dip in production at an alarming rate.
Now, new head coach Arthur Smith will bring a Kyle Shanahan-esque offense over from Tennessee for a quarterback who had his best season (2016) under Shanahan, which resulted in Ryan winning the league's MVP award and the Falcons being painfully close to winning Super Bowl 51.
Despite losing Julio Jones, Ryan has two very talented pass catchers in Calvin Ridley and rookie first-round pick tight end Kyle Pitts. If the Falcons can establish their running game, Ryan will have success in play-action looks and other concepts that best cater to his drop-back skills.
The Falcons are an under-the-radar team that could sneak into the NFC playoffs as a No. 7 seed, if you are a gambler. My prognostication for Atlanta is largely due to my trust in Ryan remaining one of the league's better QBs this season.
55.
 Cameron Heyward – DI, Pittsburgh Steelers (Last year: 36)
We mentioned earlier in Leonard Williams' blurb how 3-4-style defensive ends can be listed as both an EDGE defender and defensive interior player.
I had Heyward listed as an EDGE last year, but I switched him to 'DI' this year, which is where PFF categorized him as a dominating presence on the defensive line for another season.
At age 31 last year, he graded as the sixth-best interior player on defense, while also grading out as the fourth-best in run defense and 11th-best in pass rushing. Despite his age, he's been near the top of the league, as far as defensive lineman go, for the past two seasons.
I've likened him to a 2010s-style version of former Patriots defensive lineman Richard Seymour, who could dominate as both a 3-4 defensive end and 4-3 defensive tackle. Well, Heyward has yet to slow down as we continue into the 2020s. Even if he declines a bit, he'll still be one of the best 3-4 defensive lineman in the league this season.
54.
Cameron Jordan – EDGE, New Orleans Saints (Last year: 24)
His sack total and overall pass-rushing skills dipped some last year, but he's still effective in getting after the quarterback, while also being one of the best run defenders of any defensive end in the game.
Like Cameron Heyward, he'll enter this season at age 32, but should still be one of the league's better defensive lineman. With Drew Brees' retirement, the Saints have to become even stronger on defense if they are to compete in the NFC. They'll be relying on Jordan.
53.
  J.J. Watt – EDGE, Arizona Cardinals (Last year: 30)
Our run on 32-year-old edge defenders continues with J.J. Watt, who will bring over his dominance as a versatile defensive end/defensive tackle to a team who needs to improve on defense to make the playoffs.
He registered only 5 sacks in 16 games this past year in Houston, but was still one of the better pass rushers in football. As he always is, he was double-teamed often last season. If Chandler Jones isn't traded, and remains in Arizona, the two should form a solid veteran duo getting after the passer. But at this point in his career, Watt is a much better run defender. He was one of the best EDGE defenders in that category last year. He should be able to replicate that performance in 2021 now that he has extra motivation to play well with his new team.
52.
Calvin Ridley — WR, Atlanta Falcons (Last year: NR)
With Julio Jones missing some time last season, Calvin Ridley stepped up to foreshadow his now-clear WR1 role within the Falcons offense.
Ridley was targeted the seventh-most (143) of any wide receiver last season, and produced career-highs in receptions (90), receiving yards (1,374) and touchdowns (9).
At his frame (6-foot-1, 190 pounds), he has the body type and skill set to play any of the wide receiver positions (X, Z, slot, etc.) within new head coach Arthur Smith's offensive scheme centered around tight ends, the running game and play-action passing. Matt Ryan will heavily rely on Ridley with the rest of their wide receiver core somewhat lacking.
51.
Tyrann Mathieu – S, Kansas City Chiefs (Last year: 58)
The Chiefs have been a pretty-top heavy and offensive-centric team throughout their run with Patrick Mahomes, which makes Tyrann Mathieu's role as a Swiss army knife within the defense that much more important.
Kansas City asks him to do a variety of things, as evident by his 2021 snap splits on his Pro Football Focus profile: Slot (414), Box (399), Free Safety (287). He excels both in man coverage on tight ends and slot receivers, and as a robber who aggressively reads opposing quarterback's eyes to make plays.
50.
 Kyler Murray — QB, Arizona Cardinals (Last year: NR)
Murray was one of the NFL's best playmakers in just his second season, despite the team's shortcomings in November and December to miss the playoffs.
He threw for nearly 4,000 yards and 26 touchdowns while rushing for 819 yards and 11 scores on the ground.
Like Lamar Jackson, Murray thrived in both designed quarterback runs and while scrambling in the passing game. His threat to run the ball overshadows his skills in the passing game, both as a natural thrower and off-script player. Arizona heavily utilizes 10 personnel (1 RB, 0 TE, 4 WR), which spreads things out for Murray in Kliff Kingsbury's college-style Air Raid offensive scheme.
Like any young No. 1 overall pick quarterback, Murray has the potential to become much, much better.
49.
Aaron Jones – RB, Green Bay Packers (Last year: 48)
Jones has been an excellent fit in Green Bay as a dual-threat, do-it-all running back that has upped his play under Matt Lafluer's Shanahan-style, zone-rushing scheme. He can carry the duties of a traditional running back while also splitting out wide as a wide receiver.
He's rushed for over 1,000 yards in each of the past two seasons (5.5 yards per carry in 2021) and has totaled 30 touchdowns (25 rushing, 5 receiving), which prompted the Packers to ink the former fifth-round pick to a four-year, $48 million deal this offseason.
48.
  Dak Prescott – QB, Dallas Cowboys (Last year: 87)
The Cowboys finally paid Dak Prescott this offseason after viewing a glimpse of what life would look like without him when he was lost for the year (dislocated right ankle) after five games in 2020.
Prescott was on fire before his injury, keeping the Cowboys in games despite their horrid defense. The four-year, $160 million extension Dallas gave him included the highest singing bonus in league history ($66 million), which should help motivate Prescott to prove he deserves the deal while playing one of the most high-profile roles in sports. Seriously, the Dallas Cowboys' starting quarterback role is like being the New York Yankees' starting shortstop. There is a lot of added pressure. This is a big year for Prescott, who should thrive with a healthy offensive line, Ezekiel Elliott, Amari Cooper, CeeDee Lamb and more.
47.
Saquon Barkley – RB, New York Giants (Last year: 18)
Barkley is tough to place, since he's coming off a torn ACL, which is an especially terrible injury for running backs. When healthy, he's perhaps the most talented and complete back in the game, so there's a chance he shoots back up near the top of the list in 2022 after a full season.
At 6-foot, 233 pounds, with his blend of power, finesse, and repertoire of strengths (power running, pass-catching, etc.) it's not out of the question to suggest he could top 2,000 yards from scrimmage again (Barkley did so in his rookie year in 2018, and only Derrick Henry topped this mark in 2020). But there are reports suggesting he may not be ready to suit up for the Giants' first couple of games, even though he returned to practice just recently. The team's offense will mostly revolve around his health.
46.
Justin Jefferson – WR, Minnesota Vikings (Last year: NR)
Jefferson's superb route-running and smoothness from the slot vaulted him to one of the best rookie seasons by a wide receiver in NFL history in 2021. It wasn't quite Randy Moss' 1998 season, but over two decades later, the Vikings again hit the jackpot with a first-round pick wide receiver, albeit one of a different breed then the perimeter-working Moss.
Jefferson was fourth in the league in receiving yards (1,400) while being near the top in yards per catch (15.9) last year, and has plenty of hype heading into Year 2.
What makes Minnesota's selection even more vital was that the first-round pick came from Buffalo, where they traded away Stefon Diggs. This became one of the rare deals where both teams seemed to flourish from the moves.
Jefferson suffered what looked to be a serious injury in practice last week, but reports have since said that he is just "day to day" with a sprained AC joint.
45.
Marlon Humphrey – CB, Baltimore Ravens (Last year: 68)
The 2019 First-team All-Pro has blossomed into one of the league's best cornerbacks. Baltimore's CB1 is pretty solid in man coverage in the team's Cover 1 looks, and is simply brilliant patrolling his third of the field in Cover 3. He provides a nice contrast to the Ravens' aggressive, boom-or-bust No. 2 cornerback, Marcus Peters.
Humphrey also has a unique, Charles Tillman-like skill of forcing fumbles. He led the NFL in that category last season with eight.
44.
Minkah Fitzpatrick – S, Pittsburgh Steelers (Last year: 47) 
Like the Chiefs' Tyrann Mathieu, Minkah Fitzpatrick (although mostly a free safety), does a bit of everything as a safety/nickel back hybrid for the Steelers.
In their battles with the Tom Brady-era Patriots over the years, Pittsburgh was killed by Rob Gronkowski down the seams. Now, they have the ability to defend both high-quality tight ends and the deep part of the field with the patrolling Fitzpatrick (along with strong safety Terrell Edmunds, a 2018 first-round pick), who in 30 games with the Steelers has nine interceptions, 20 passes defended, three fumble recoveries and two defensive touchdowns. In an era where everyone is looking for a versatile combination defensive back or safety (like the Panthers' grooming of Jeremy Chinn), Fitzpatrick heads into 2021 as the best player in the world of that mold.
43.
Matthew Stafford – QB, Los Angeles Rams (Last year: NR)
Few players enter this season under more pressure than Matthew Stafford.
The win-now Los Angeles Rams are now scheduled to complete a seven-year stretch (2017-2023) without a first-round pick after dealing two first-rounders for Jalen Ramsey in 2019, and two more for Stafford this offseason.
This top-heavy squad is a perennial Super Bowl contender revolved around some of the league's best players like the aforementioned Ramsey, Aaron Donald, and now, the former Detroit Lions quarterback.
If the 33-year-old passer still has a few prime years left, he should enjoy playing for a team that won't require him to do things like he did in 2016 with the Lions — complete an NFL single-season record eight fourth quarter comebacks — for his team to compete.
Stafford spent years elevating a porous Lions squad, and although he'll need to consistently play well for the Rams to go where they want to go, Sean McVay's offensive scheme revolving around outside runs and play-action passing out of tight/bunch formations should make things easier for Stafford, considering his off-script and throw-on-the run ability.
Stafford has one of the best arms in NFL history, which should bode well for ageless deep threat wonder and newcomer DeSean Jackson, but the former Lions QB will need to display accuracy to mesh well with route-running technicians such as Robert Woods, Cooper Kupp and Van Jefferson.
The Rams lost running back Cam Akers for the season when he suffered a torn achilles in practice, but this Shanahan-style (ish) offense is capable of plugging in someone like Darrell Henderson or another free agent, and having success.
The Rams are on my short list of true Super Bowl contenders in the NFC, along with the Buccaneers, Packers and 49ers. The reason? I believe Stafford will be that much better than Jared Goff for McVay's offense.
42.
Xavien Howard – CB, Miami Dolphins (Last year: NR)
In my 2019 list, I had Xavien Howard at No. 53 after a seven-interception season in 2018. Howard followed that up with an injury-riddled, tumultuous 2019 campaign that knocked him off my 2020 version of this exercise. But last year, he played a full season while leading the league in interceptions (10) and grading as Pro Football Focus' second-best cornerback in both pass coverage and overall play (Green Bay's Jaire Alexander was first in both).
Howard enters this season as a top-five NFL cornerback for the Dolphins after Miami poured water on his trade request by restructuring his deal to add more incentives in 2021. He could be on the move after this season, though, making this a big year for him.
41.
Stephon Gilmore – CB, New England Patriots (Last year: 4)
Gilmore's DPOY-level play is probably gone as he enters his age-31 season, but he's still the best man coverage defender in the NFL, and is the best player currently on the Patriots' 2021 roster.
Bill Belichick would be wise to at least find a way to increase Gilmore's salary to the point of him being happy enough to play in 2021, because his defense has all the pieces to succeed, except that ever-important CB1 role that Gilmore would again fill.
Like Aqib Talib, Gilmore has a chance to be one of the best cornerbacks in the league through his early thirties, considering his game is less predicated on speed, and more so on press ability, quickness, techniuqe, and physicality with opposing pass catchers.
40.  
  Darius Leonard – LB, Indianapolis Colts (Last year: 50)
Darius Leonard has impressively been named an All-Pro in each of his first three seasons in the league. So it came as no surprise when the Colts recently made him the highest-paid linebacker in the NFL recently via a five-year, $99.25 million extension.
At 6-foot-2, 230 pounds, he's a prototypical present-era, off-ball linebacker due to his speed, quickness and range. He's a sideline-to-sideline player capable of keeping up with high-octane spread offenses and outside-rushing schemes that are often seen today.
39.
Fred Warner – LB, San Francisco 49ers (Last year: NR)
Like Darius Leonard, Fred Warner is a new-age linebacker who is lighter in size (6-3, 230 pounds) but makes up for it with athleticism and ball-hawking skills. And also like Leonard, Warner recently earned himself a massive contract extension (five years, $90.5 million) due to being an integral part of his team.
Warner has improved in each of his three seasons in the league, which includes playing and starting every game over that span.
In 2020, he was named First-team All-Pro and was graded as PFF's top linebacker in coverage (91.3) and overall play (88.6), while also grading seventh among his positional peers in pass rush.
He's the maestro and most important cog of the 49ers' defense, and heading into 2021 he's slipped by the Vikings' Eric Kendricks for the title of best pass coverage linebacker in the league.
He's a rare breed of player who can rush the passer, stymie running backs on the ground, and excel in both zone and man coverage on tight ends, and sometimes, slot receivers. He's only going to get better.
38.
  Dalvin Cook – RB, Minnesota Vikings (Last year: 40)
We already mentioned the Cleveland Browns' successful transition to an outside-zone rushing team in the sections for Wyatt Teller and Nick Chubb. Former Minnesota Vikings offensive coordinator Kevin Stefanski took his playbook over to Cleveland, propelling the Browns' to the playoffs and winning him Coach of the Year in the process.
Stefanski's old running back in Minnesota, Dalvin Cook, is still prospering within established scheme in Minnesota in Stefanski's absence.
The two-time Pro Bowler improved on his monster 2019 campaign (1,135 rushing yards, 13 touchdowns) by rushing for 1,557 yards (second behind Derrick Henry) on 5.0 yards per carry and scoring 17 touchdowns (16 rushing, one receiving) in just 14 games.
There may be some that would say Cook's gaudy numbers these past few seasons are elevated by a scheme that generally is kind to running backs, but what Cook is doing in Minnesota is far from a "plug and play" situation where any back could come in and dominate. His ball carrier vision and cutting skills on outside runs are unmatched. He's one of the best backs in the game.
37.
 A.J. Brown – WR, Tennessee Titans (Last year: 81)
A.J. Brown has begun his career with back-to-back 1,000-yard receiving seasons. His 11 touchdowns last year bring him to a total of 20 over the that span, while he's also averaging 17.4 yards per catch for his career.
Last season, PFF graded him as the second-best wide receiver in the league.
Heading into 2021, he has passed Michael Thomas as the best "big" slot receiver in football, who can do much more than that. He can play inside and outside, and has a unique ability to garner yards after the catch with his bulky frame (6-foot-1, 226 pounds) for a receiver.
He had 159 yards after contact last year, which seems like a running back-level performance in that category. According to ESPN, Brown averaged 6.11 yards after catch per reception in 2021, which led all wide receivers with at least 80 targets. Quite simply, he is the best "YAC" wide receiver in the league.
Brown also specializes on in-breaking routes downfield, and should have more room to operate in the middle of the field with Julio Jones incoming as Tennessee's No. 1 option on the perimeter.
He's a unique player whose best seasons are yet to come.
36.
Devin White – LB, Tampa Bay Buccaneers (Last year: NR)
He was ranked as the top off-ball linebacker in the league by Jeremy Fowler's polling of league executives, coaches, scouts and players earlier this summer. Still, many would argue that he shouldn't be above guys like Fred Warner or Darius Leonard.
I'd argue that White's aggressive style and explosiveness catch your eye on both the TV broadcast and on game film, and that he is more potent as a playmaking linebacker than some of his peers, even if guys like Warner and Leonard have higher floors than some of the low points in White's film.
He had nine sacks — a ridiculous number for an off-ball LB — in the regular season last year, and two interceptions and two fumble recoveries in the Bucs' four playoff games.
I think White will patch up some of his weak spots and become much more consistent, and sharper, in the coming years. That's a scary thought.
After Tom Brady, you could argue that he was the Buccaneers' second-best and second-most important player down the stretch of their Super Bowl-winning run.
35.
Christian McCaffrey – RB, Carolina Panthers (Last year: 13) 
After becoming the third player in NFL history to go over 1,000 yards in both rushing and receiving in a single season in 2019, McCaffrey was limited to just three games last year due to a high-ankle sprain and shoulder injury.
Considering the missed time, it's standard to wonder how spry he'll look in his return.
When healthy, he is perhaps the best rushing-receiving combo player in football, narrowly edging out Alvin Kamara for that title. But Kamara is coming off a career year, which is why you'll see him three spots higher, listed below.
With Sam Darnold now at quarterback in Carolina, the Panthers will heavily lean on McCaffrey in Matt Rhule's college-style spread offense as both a runner and receiver. This offense is perfectly set up for him to climb back near the top of all fantasy football drafts. He should have a good season.
34.
David Bakhtiari – OT, Green Bay Packers (Last year: 69)
He was named a First-team All-Pro last year, which extends his streak of five consecutive seasons of being named an All-Pro (first or second team).
He was also graded by PFF as the league's second-best tackle for the third time in his career (graded first in pass blocking, fifth in run blocking among tackles).
He is a consistent force as a blind-side protector for Aaron Rodgers, which forced Green Bay to make him the highest-paid offensive lineman in history at the time, last November (before Trent Williams' deal in March), with a four-year, $105 million extension.
Without him, Green Bay's entire offense would be in trouble. He's been one of the league's best offensive lineman since 2016. That won't change in 2021.
33.
Tre'Davious White – CB, Buffalo Bills (Last year: 14)
White remains one of the best cornerbacks in football heading into 2021. He's gone from 45th to 14th to No. 33 on my list, and has a really good chance of moving back up in 2022.
He had a slight down year (by his standards set in 2019) in 2020, in my opinion, but he was still named second-team All-Pro), which is good news for the Super Bowl-contending Bills, who could benefit from a bounce-back season from him. He's a smart and quick player who can play both man and zone coverage. He's grabbed 15 interceptions and deflected 54 passes since 2017.
32.
Alvin Kamara – RB, New Orleans Saints (Last year: 61)
The two-time All-Pro do-it-all back had his best season in 2020, scoring 21 touchdowns (a Saints franchise record for a season) on 83 receptions and almost 1,000 yards rushing. He also had an incredible six-touchdown performance versus the Vikings on Christmas, tying an NFL single game record.
He's scored 58 touchdowns (43 rushing) since he entered the league in 2017, which is tops in the league. And in three of those seasons, Kamara has garnered more than 700 receiving yards. His reception total by the year has been: 81, 81, 81, 83.
He is a new-age running back who can run off-tackle, catch out of the backfield and play wide receiver. With Drew Brees retiring and some uncertainty surrounding Michael Thomas, Kamara enters this season as by far the most important player on their offense.
31.
Mike Evans – WR, Tampa Bay Buccaneers (Last year: 52)
As the Bucs' offense adjusted and began to mesh throughout 2020, Mike Evans eventually became Tom Brady's top target, hauling in 13 touchdowns and 1,006 yards as a beasty, 6-foot-5, X-receiver on the perimeter.
Evans has gone for over 1,000 yards receiving in each of his seven seasons in the league, and last season, over a quarter of his catches went for at least 20 yards. He's one of the league's best downfield threats, and perhaps its best jump-ball extraordinaire. Still just 27 years old, he should have an even better season with Brady in 2021, now that they have chemistry from last season's Super Bowl run.
30.
D.K. Metcalf – WR, Seattle Seahawks (Last year: NR)
Standing at 6-foot-4, 229 pounds, Metcalf enters this season as the most physically-dominant perimeter threat in the NFL.
He made a lot of 2019 draft evaluators look silly in 2020, breaking out for 1,303 yards and 10 touchdowns. He manhandled Stephon Gilmore in Seattle's Week 2 meeting for the Patriots, and began dominating cornerbacks lined up in front of him throughout the season until the entire offense under Russell Wilson began to stall later in the year.
Wilson will continue to feed him downfield and on slants, so he remains an excellent fantasy option, and a top six or seven wide receiver in the league.
29.
Julio Jones – WR, Tennessee Falcons (Last year: 19)
An injury limited Julio Jones to just nine games and three touchdowns in his swan song season with the Falcons, but even entering his age-32 season, Jones still has the size, technique and skills to remain one of the league's best pass catchers in Tennessee.
For the Titans, he will essentially be a major upgrade at the X-spot once occupied by now-Jets receiver Corey Davis. He can work the perimeter, leaving holes open for both A.J. Brown in the slot, and Derrick Henry in the running game.
Ryan Tannehill will continue with his play-action passing concepts, as well, which should compliment Jones nicely as he runs deep crossers and deep post shots down the field.
And it's worth mentioning — despite his shortened 2020 season, he was still on pace for about 1,400 yards receiving through nine games, and his 11.2 yards per target was tops in the league.
With something to prove, expect one more elite season from Jones.
28.
Trent Williams – OT, San Francisco 49ers (Last year: NR)
At 32 years old, Trent Williams reestablished himself as the best offensive tackle in the league in 2020.
Last season was the third time in his career that he was graded as the top tackle in the NFL by Pro Football Focus (91.3).
The eight-time Pro Bowler will now protect the blind side of either (or both) Jimmy Garoppolo or Trey Lance in his age-33 season. He doesn't seem to be slowing down, which is why the 49ers made him the highest-paid offensive lineman in the NFL last march with a six-year, $138.06 million extension.
27.
 Bobby Wagner – LB, Seattle Seahawks (Last year: 20)
He's 31 years old, but is still the best off-ball linebacker in the league. The Seahawks would be absolutely lost without him on defense.
PFF graded him as the best linebacker in both run coverage and pass rushing last year, and second-best in overall play (behind 49ers' Fred Warner).
He'll continue to do it all for a defense that has greatly declined since it's Legion-of-Boom days. If the Seahawks are to make the playoffs, both Wagner and Russell Wilson will once again need to elevate a team that has more holes than you'd think (but could be re-improving).
26.
Jaire Alexander – CB, Green Bay Packers (Last year: NR)
Alexander is a smooth operator as a No. 1 cornerback with quickness and technique that propels him to win battle after battle in both man or zone coverage.
He doesn't have many interceptions, mostly because he's blanketing defenders to the point of being targeted less by quarterbacks. He was named second-team All-Pro in 2020 and was PFF's top-graded cornerback in both overall play (90.7) and coverage (91.1).
25.
DeAndre Hopkins – WR, Arizona Cardinals (Last year: 21)
After being traded from the Texans to the Cardinals prior to last season, DeAndre Hopkins didn't miss a beat in Arizona, tying his career-high in receptions (115) for 1,407 yards and six touchdowns as Kyler Murray's top target.
Oh, and we didn't even mention his insane Hail Mary snag to beat the Bills last year.
He also dropped just one pass despite his insane amount of targets (159), and he led the league in receptions for first downs (75). He's been named to the last four All-Pro teams, as well.
He has the best hands in football, which makes up for his lack of speed as a perimeter player. He's still just 29, and has a few more elite seasons left.
24.
Chase Young – EDGE, Washington Football Team (Last year: NR)
Like Nick Bosa before him, Chase Young became the latest high-profile No. 2 overall pick defensive end out of Ohio State to dominate in Year 1.
Young surpassed the already-high expectations of being the No. 2 pick by winning the league's Defensive Rookie of the Year award, and grading out as the sixth-best EDGE defender in the league by PFF. 
He's a monstrous pass rusher and could be even better in setting the edge in run defense. His play helped launch WTF to fourth in points per game allowed (20.6) and second in total defense (304.6 yards allowed per game) in 2020.
He's already gotten off to a good start this preseason with this display of dominance over Patriots left tackle Isaiah Wynn to sack Cam Newton.
Playing alongside fellow first-round pick defensive lineman Jonathan Allen, Da'Ron Payne and Montez Sweat (along with rookie first-round pick LB Jamin Davis), Washington is set to have a ridiculously-good front seven in 2021, led by Young.
23.
Jalen Ramsey – CB, Los Angeles Rams (Last year: 35) 
He settled into his new home in his second season with the Rams, and has now re-established himself as the best cornerback in football.
This was his second time being named a First-team All-Pro, with the last time being his extraordinary second season with the Jacksonville Jaguars in 2017.
The Rams traded two first-round picks to get him in 2019, and that was before they made him the highest-paid defensive back in league history with a five-year, $105 million extension right before Week 1 of last season.
He has the length, speed and athleticism to cover both wide receivers and athletic tight ends on the perimeter or in the slot. He is very good in man coverage, but is perhaps best utilized as a Cover 3 match cornerback that plays zone coverage with some man-match tendencies.
He basically has the talent to become a much-better Richard Sherman in the Rams' scheme, while also having the ability to play superb man coverage, which was not a definite strength of Sherman's. Ramsey might already be at that level. He is scary good, which is why the Rams have so much invested in him in their top-heavy, win-now roster plan.
22.
DeForest Buckner – DI, Indianapolis Colts (Last year: 38)
Colts GM Chris Ballard has done a great job building up Indianapolis' roster, with the defense needing special recognition.
They have a 4-3 style scheme that moves with speed and tenacity. They have toned down on some of their Cover 2/Tampa 2 concepts, and have even dabbled in an uptick of single-high schemes, but essentially have succeeded in everything they've done on defense over the past year.
Part of that is great coaching, drafting, and the play of rangy linebacker Darius Leonard.
The most important reason (although not sole) for the Colts recent success on defense, has been DeForest Buckner, who has continued his stellar pay since coming over from San Francisco before the start of last season.
Buckner is the best interior pass rusher in the league not named Aaron Donald or Chris Jones, and is versatile enough to line up all around the D-line.
He had 9.5 sacks last year and was named a First-team All-Pro just months after the Colts extended him for four years and $84 million.
He's a linchpin player for one of the best ascending rosters in the league.
21.
 Zack Martin – OG, Dallas Cowboys (Last year: 34)
He was named an All-Pro in each of his first six seasons, but that streak was snapped in Year 7 when he missed the most of the last month of 2020 with an injury (calf strain).
Still, Martin showcased his skills last year, helping to be the only consistent force for a once-great Cowboys O-line that has since had its issues.
Pro Football Focus graded him as the second-best guard in the league (91.3), and second-best run blocker among all lineman (92.2), finishing only behind fellow guard Wyatt Teller in both categories.
Martin even started a game at right tackle last season, as the team suffered various injuries and needed someone to fill in at the spot.
With Dak Prescott returning, as well as left tackle Tyron Smith, Dallas should have a much better time on offense in 2021, and Martin will be there to keep Prescott up right and clear lanes for running back Ezekiel Elliott.
20.
Chris Jones – DI, Kansas City Chiefs (Last year: 25)
Like the Rams, the Kansas City Chiefs are very top heavy, with an emphasis on a defense that heavily leans on both defensive back Tyrann Mathieu and defensive tackle Chris Jones.
Jones is the best interior pass rusher in the league after Aaron Donald, and has worked hard to improve in run defense.
According to PFF, he's graded in the top seven of interior defenders in each of the past four seasons. His highest finish was second last year to Donald in both overall play and pass-rushing among defensive tackles.
He's a menace who must be double-teamed, or else he'll wreck a game plan for oppossing offensive coordinators and quarterbacks.
19.
Nick Bosa – EDGE, San Francisco 49ers (Last year: 11)
After dominating the league as a rookie in 2019, Nick Bosa's sophomore campaign was cut short when he tore his ACL in Week 2 of last season.
It will be tough to pick up right where he left off in his rookie season without a little bit of rust, but modern medicine and a full year of rehab has assumedly put him on the right path.
He's a superb athlete at defensive end. He's dominating in both pass-rushing and run-stuffing, but it's how he works his way into the backfield that is most impressive. He can use power moves, finesse tactics, or even a blend to make his way to the quarterback or stop a running play in the backfield.
He should re-assert himself as one of the best defensive players in the game in 2021.
18.
Lamar Jackson – QB, Baltimore Ravens (Last year: 5)
The 2019 NFL MVP took a slight step back in 2020, but considering how incredible his sophomore season was, he was never going to duplicate that right away.
He's one of the game's best playmakers, and is a better passer than many give him credit for, but he still struggles to throw outside the numbers.
Of course, this could be chalked up to a chicken-and-egg type conversation with who deserves more blame for Baltimore's passing woes with wide receivers. Did the team have enough talent and skill at WR? Or is Jackson just limited as a passer?
I'm a pretty staunch believe in the former, and the Ravens certainly may think that way too, as the team signed Sammy Watkins and drafted Rashod Bateman in the first round (Bateman may miss the team's first few regular season games with a groin injury), leaving behind the days of Marquise "Hollywood" Brown and and a past-his-prime Willie Snead as Jackson's only perimeter options.
Sure, the Ravens flourish behind a unique running game with multiple tight end sets with Mark Andrews as Jackson's favorite pass catcher, but with the right weapons at receiver, Jackson absolutely could take his game to the next level. He's still learning, and he's still a top seven or eight quarterback (he's ranked sixth among QBs on this list).
17.
Davante Adams – WR, Green Bay Packers (Last year: 46)
He was named First-team All-Pro and PFF graded him as the top receiver in the NFL last year.
He and Stefon Diggs can duke it out for the title of best route runner in the league, as both are super smooth, fluid, and nearly impossible to cover 1-on-1.
Aaron Rodgers predictably leaned on Adams in his MVP campaign, as Green Bay's WR1 hauled in 115 catches (second in the league) for 1,374 yards and a league-leading 18 touchdown receptions.
It's not just Adams' league-best, press-beating release that stands out, he also led all wide receivers in yards after catch (533) last season. He's a do-it-all player.
16.
Joey Bosa – EDGE, Los Angeles Chargers (Last year: 23)
We can't let brother Nick begin to take all the headlines from Joey Bosa, because the older brother enters 2021 as the better player.
Joey quietly had his best season last year from an efficiency standpoint. He needed just 12 games to earn his  second consecutive First-team All-Pro honors.
He was Pro Football Focus' third-highest graded overall EDGE defender, and he graded in the top five among his position in both run defense and rushing the passer.
He has perhaps the best technique at the position in the entire league, helping to throw off blockers with great hand usage and leverage.
He's the highest-paid defensive player in the league ($27.5 million per season) and will continue to earn his pay with stellar play for the upstart (and talented) Chargers.
15.
 Stefon Diggs – WR, Buffalo Bills (Last year: 66)
The Bills are now a Super Bowl contender thanks to the maturation of Josh Allen and last offseason's acquisition of Stefon Diggs.
As mentioned in Davante Adams' blurb, both he and Diggs can lay claim as the best route-runner in the league. Adams has a better release at the line of scrimmage, but Diggs is perhaps better as a downfield target thanks to his separation skills and quickness.
He was named a First-team All-Pro last year after leading the league in targets (166), catches (127), receiving yards (1,535) and NFL Next Gen Stats' receptions above expected metric (20.3).
In Buffalo's shotgun-based, spread offense, Diggs will continue to work both and the outside and inside, obliterating opposing teams' single-coverage tactics, until defensive coordinators wise up on his skills.
14.
Khalil Mack – EDGE, Chicago Bears (Last year: 15)
Although it wasn't obvious, Khalil Mack had a pretty good bounce-back campaign in 2020.
He had nine sacks, a tepid total for him, but PFF had him graded as their top overall EDGE defender across the board (overall play, run coverage, pass rush).
He's still one of the best players in all of football. He draws a ton of double teams, and is still a player that gives opposing quarterbacks nightmares.
He turned 30 right after last season ended, but still has some great years left.
13.
Josh Allen – QB, Buffalo Bills (Last year: NR)
The only Josh Allen on my list last summer was the Jaguars' young pass rusher.
Things have changed.
Allen's swift ascension from a boom-or-bust prospect to top-five quarterback in his third season was the major reason (Stefon Diggs being the second) that the Bills took charge as one of league's very best teams last season.
Allen was third in ESPN's Total QBR metric (81.7) last year, while accounting for nearly 5,000 yards of offense, along with 45 total touchdowns.
Greg Cossell, a long-time, respected league guru, calls Allen "the most physically gifted quarterback in the NFL."
He has a rocket arm, the ability to run, both with speed and power, the ability to throw on the run, and has improved mightily in both decision making, and even accuracy, which is the biggest knock on him.
He was masterful in Brian Daboll's shotgun, spread offense.
The obvious question is: will Allen be consistently this good? It seems a little farfetched, considering his style, but maybe this is the start of a brilliant, Hall of Fame career. It's early. For me, he's a bit tough to place after 2020.
12.
Myles Garrett – EDGE, Cleveland Browns (Last year: 17)
Garrett is the most athletically gifted front seven player in the league, and is on the cusp of a dominating, take-over-the-league season, which is what the Browns will need from him if they are to seriously compete with the Chiefs, Bills and Titans atop the AFC.
He's tallied 35.5 sacks and forced nine fumbles in the past three seasons, despite missing eight games.
He's been one of the best pass rushers in the league since his second year (2018), but he's improved a ton in run defense since then, which is partly why he was named First-team All-Pro for the first time last season.
He's due for a monster year in 2021, and should be one of the few favorites to win DOPY.
11.
Quenton Nelson – OG, Indianapolis Colts (Last year: 12)
He's still the best offensive lineman in football, and the gap may be almost as big as Aaron Donald compared to other interior defenders.
He's been named First-team All-Pro in each of his three seasons in the league, and has been graded a top-three guard by PFF in each of those years.
There are virtually no weaknesses to his game, as he tramples over run defenders and stymies pass rushers on the regular.
He and new teammate Carson Wentz each had similar foot surgeries recently, and there is some speculation over whether they'll be available for Week 1, but the latest reports say there's a chance they'll be on the field for Indianapolis' first regular season contest.
10.
Derrick Henry – RB, Tennessee Titans (Last year: 29)
Despite Derrick Henry's outright dominance over NFL defenses over the past two seasons, I know this slot for him may produce some flack considering the league's present-day devaluing of running backs.
But Henry is a unique case.
Last year's OPOY became the eighth player in NFL history to rush for over 2,000 yards. He ran for over 1,500 yards the year before that (he led the league in rushing in both seasons) and has scored 47 touchdowns over the past three seasons.
The 6-foot-3, 247-pound back is unstoppable, even when opposing defenses know he's about to carry the football. Despite leading the league in carries over the past two seasons, he's averaged well over five yards per carry.
He has unique vision and quickness for a back his size, which compliments his power running and break-tackle ability. His 1,073 yards after contact last year was more than 300 yards better than the next closest running back.
At some point, a running back with this amount of workload (997 carries since 2018, including playoffs) will hit a wall, but I'd be willing to bet that he's a few years away from that. He's a physical marvel at the position.
His offensive line is solid, but not dominating, and it's his rushing that sets up Ryan Tannehill's dangerous play-action passing kills to A.J. Brown, and now, Julio Jones.
The Titans are sort of like the AFC's Rams in that they are in win-now mode, and should be a Super Bowl contender.
It will be Henry bowling over defenders in January that will be the main ingredient to the recipe, if so.
9.
  T.J. Watt – EDGE, Pittsburgh Steelers (Last year: 16)
T.J. Watt's consistency over the past two years places him as the best EDGE defender in the game today.
He's finished second in DPOY voting over the past two seasons, and is as complete of a 3-4 outside linebacker that we've seen over the past decade or two.
The two-time First-team All-Pro actually earned All-Pro honors at both defensive end and outside linebacker two seasons ago, and was graded as the top EDGE defender in the game by Pro Football Focus in 2019 before grading as the second-best at his position this past year in run coverage, pass rushing and overall play.
He's notched 42.5 sacks and forced a whopping 16 fumbles over the past three seasons, and last year he led the league in pass-rush win rate (29.1%) and caused incompletions (40).
He's currently playing on his fifth-year option, so he's in line for a massive pay day.
8.
Travis Kelce – TE, Kansas City Chiefs (Last year: 26)
Travis Kelce turns 32 during this season, but enters 2021 at the top of his game.
The five-time All-Pro set a single-season NFL record with 1,416 receiving yards as a tight end, and set career highs in receptions (105), receiving touchdowns (11), yards per catch (13.5) and first downs (79) in 2021, working the middle of the field as a "jumbo" wide receiver with unreal route-running, quickness, wiggle and hands for a 6-foot-5, 260-pound tight end.
He's the best route-running tight end of all-time, and when all is said and done, may challenge Tony Gonzalez and Rob Gronkowski for title of the best pass-catching tight end this game has ever seen.
He can line up out wide, in the slot, by himself on the Chiefs' disturbingly-good 3×1 sets, and play in-line as a traditional tight end.
He's been graded as a top-four tight end by PFF in each of his last five seasons, grading out as the top tight end last year in both overall play and receiving, while ranking fourth in run-blocking, which is a testament to his improvement in that area.
7.
Tyreek Hill – WR, Kansas City Chiefs (Last year: 22)
Another member of the Chiefs' "big three" on offense lands in the top 10, with Tyreek Hill here.
I think it's fair if the best "pure" wide receiver in the league debate currently is a toss-up between Stefon Diggs and Davante Adams, because Hill is a unique weapon who could be labeled as simply an athlete.
His combination of speed, agility, burst, route-running, hands and hold-onto-the-ball toughness is something this NFL has never seen.
Did you watch his first-quarter dominance of the Buccaneers' defense in Tampa Bay last regular season?
He's the most unique deep threat of all time, and already may be the best deep threat ever not named Randy Moss or Calvin Johnson (and maybe, DeSean Jackson). He has the most 50-yard-plus touchdowns (19) in the league over the past five years.
His 58 total touchdowns since 2016 have him tied with Davante Adams and Derrick Henry for most in the league during that span, except Hill has a more unique mix of scores, since he has five return touchdowns during that timeframe. (Yes, he's also one of the best return men the game has ever seen.)
The three-time First-team All-Pro is most dangerous out of the slot, running deep and intermediate crossers out of Kansas City's 3×1 sets, but he can line up anywhere in produce with his skill set, which includes coming in motion for reverses, where he is tough to stop.
It's a toss-up trying to state whether him or Kelce is more important to the Chiefs' offense going forward, but Hill is just 27 years old and squarely in his prime for at least the next two to three seasons.
6.
George Kittle – TE, San Francisco 49ers (Last year: 7)
This may be one of the most controversial decisions of my list, as I defiantly place George Kittle as the second-best non-QB in the league.
He was limited to just eight games last year due to a broken bone in his foot, but he is primed to return to glory in 2021, as are the 49ers.
Whether Jimmy Garoppolo or Trey Lance will be throwing him the ball, Kittle will be the focal point of San Francisco's offense as a monstrous blocking tight end with top-of-the-line receiving skills and explosive after-the-catch ability.
Kyle Shanahan's scheme features a ton of play-action and bootlegs, which compliments Kittle nicely, but the fact of the matter is, the two-time All-Pro would dominate no matter what the scheme.
Only Travis Kelce is a better receiving tight end, and I think Kittle is right there with him, while also being the best blocking tight end in the league, and perhaps slightly more important to San Francisco's scheme than Kelce is to Kansas City's, which says a lot, because Kelce's skills are irreplaceable.
Another thing in Kittle's favor, is his age. At just 28, he's set up to be the top target for Trey Lance in the coming seasons.
He'll top his 2019 season soon, mark my words!
5.
  Russell Wilson – QB, Seattle Seahawks (Last year: 3)
Russell Wilson was the NFL MVP frontrunner at midseason last year before the offense began sputtering later in the year.
Still, he threw 40 touchdown passes and elevated a Seattle team that is now far removed from its championship days.
Wilson was able to temper his displeasure with the Seahawks' roster-building and offensive scheme enough to stick around for at least this season.
He and Tyler Lockett have one of the best QB-WR rapports in the league, and Wilson's excellent deep-ball passes and on-the-money slants are the perfect match for X-receiver D.K. Metcalf.
The Seahawks' offensive line is slowly improving, but this team would still be cooked if not for Wilson's ability to cook (I'll see myself out) opposing defenses with his ability to create plays from outside the pocket when things break down.
If Seattle wants to continue their run as one of the league's most consistently-good teams, they'll need to do everything in their power to make Wilson happy going forward.
4.
Aaron Rodgers – QB, Green Bay Packers (Last year: 9)
Like Wilson, Rodgers spent most of the offseason creating even more headlines than the Seattle quarterback when it comes to a possible departure from his long-time team.
It's clear the Jordan Love selection in the 2020 Draft, among other personnel decisions, has not sat well with last year's NFL MVP.
This is probably his last year in Green Bay, but the team is clearly a Super Bowl contender, as last year's on-the-field play was a great example of Rodgers adjusting to Matt LaFluer's Shanahan-style, 12 personnel (1 RB, 2 TE, 2 WR) scheme to torch the league for an all-time season.
The now-17-year pro led the league in touchdown passes (48), touchdown-to-interception ratio (48:5), completion percentage (70.7%), passer rating (121.5), Total QBR (84.3) and PFF grade among QBs (95.1), all while playing with only one superb pass-catching target in Davante Adams.
His throwing skills are some of the best in league history, and he makes it all look effortless. He's equally as dangerous outside the pocket as he is inside of it.
This could be his final season in Green Bay, and this team could very well reach the Super Bowl, despite heavy off-the-field headlines that will follow them, and Rodgers throughout his possible final year in Green Bay.
3.
Tom Brady – QB, Tampa Bay Buccaneers (Last year: 6)
At age 43, he was second in the league in pass attempts (610) and PFF QB grade (93.3), tied for second in passing touchdowns (40) and was the most efficient deep-ball passer in the entire league (see below).
That is simply insane.
It's safe to say his all-time best, maniacal work ethic and drive are a big help to his continued greatness.
He's the smartest quarterback in the game today, and even though his arm isn't exactly what it used to be, he can still sling the ball downfield with incredible accuracy, and after a slow-ish start, he adjusted to Bruce Arians' let-it-fly passing scheme with ease.
Sure, Tampa Bay's incredible offensive personnel is a big help, but how many of you truly expected him to be that good down the stretch, en route to winning his seventh Super Bowl (more than any franchise) and fifth Super Bowl MVP award?
The GOAT chase that Patrick Mahomes will inevitably travel may be too far of a journey to make up the ground after Brady's Super Bowl 55 win over the Chiefs' phenom.
Brady is the greatest football player ever, and is capable of winning another ring this year.
With a full season under his belt, and a pure pass-catching back now on the roster (Giovanni Bernard), Brady  should be even better in Year 2 in Tampa.
2. 
Aaron Donald – DI, Los Angeles Rams (Last year: 2)
Aaron Donald — one of the best defensive players in league history — remains the best non-quarterback in the game today, and possibly over the past decade.
He won the league's Defensive Player of the Year award for the third time in his last four seasons in 2020, and was named First-team All-Pro for the sixth straight year.
In his rookie year (2014), PFF graded Donald as the second best defensive interior lineman in the game, and from 2015 on, they've graded him as the best at his position for six straight seasons. Last year, he graded as the best interior defender in both run defense and pass rushing, in addition to his top overall mark at the position, and he was second in the league in sacks (13.5). His 85.5 sacks since 2014 are most in the league during that span, which is just outrageous for a defensive tackle.
He could play anywhere, including as a defensive end in both 3-4 and 4-3 sets, but the amount of pressure he puts on quarterbacks from the inside makes him the perfect interior dominator.
With help from Jalen Ramsey and a few others, Donald led the Rams defense to a No. 1 overall mark in both points per game allowed (18.5) and yards allowed per game (281.9) last season.
It's mind-boggling to see all that he's accomplished before he turned 30 before the start of this Summer. The one thing that's missing from his illustrious career? A Super Bowl ring. The Rams are well-positioned to make a run at hosting Super Bowl 56 (the game is in Los Angeles), and will need Donald to be at his best to do it.
1. 
Patrick Mahomes – QB, Kansas City Chiefs (Last year: 1)
What more could you possibly say about Patrick Mahomes?
He tops this list for a second straight year after leading his Chiefs to a second consecutive Super Bowl.
In his three seasons as a starter, he leads the league in both touchdown passes (114 TDs to just 23 interceptions) and Total QBR (80.6), and without Aaron Rodgers' all-time effort last year, he was well positioned to win his second NFL MVP award in three years.
Mahomes is 44-10 as a starter, showcasing that he clearly wins. Heck, it took 54 starts and a decimated O-line for him to earn his first double-digit loss in Super Bowl 55.
There's no question that the Chiefs will remain the AFC preseason favorite every year for the foreseeable future, or least while him, Andy Reid, Tyreek Hill and Travis Kelce are together.
Mahomes makes the most difficult of throws look easy, and his creative style of play(sometimes called "backyard football") look like a beautiful piece of art.
He is the best quarterback and player in the league, and is a joy to watch.